Kathryn T. Howell, MD
---
Radiation Oncologist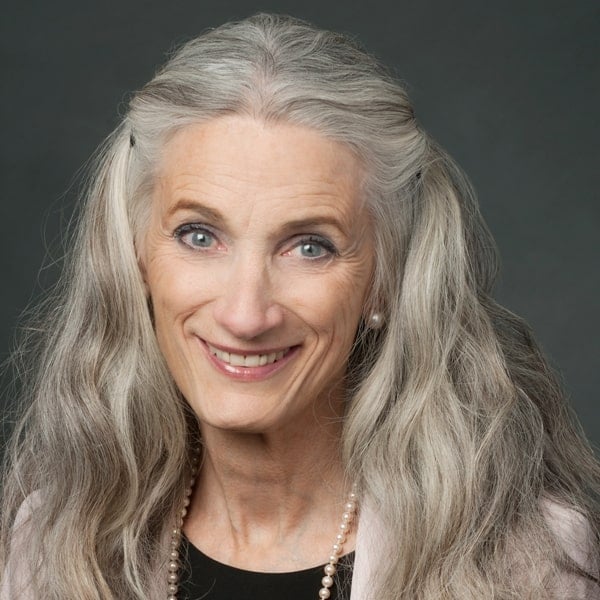 22 W. Dry Creek Cir.
Littleton, Colorado 80120
303-730-4700
---
SECONDARY LOCATION(S)
22 W. Dry Creek Cir.
Littleton, Colorado 80120
303-730-4700
22 W. Dry Creek Cir.
Littleton, Colorado 80120
303-376-5020
About Kathryn T. Howell, MD
Dr. Howell is a board-certified radiation oncologist treating cancer patients with assorted cancers. Her areas of expertise include targeted radiation therapy, stereotactic body radiation therapy (SRS), intensity-modulated radiation therapy (IMRT), image guided radiotherapy (IGRT), 3-D conformal radiation therapy, and accelerated partial breast irradiation (ABPI). She treats a wide variety of cancers, with a special interest in breast cancers.
Dr. Howell is grateful to be part of the evolution of cancer care and values collaborating with her patients to develop a cancer treatment plan that aligns with their values and goals. She participates in many tumor boards, where she collaborates with other cancer specialists including surgeons, radiologists, pathologists, and medical oncologists. This allows her to provide a comprehensive, multi-disciplinary approach to her cancer treatment recommendations.
Dr. Howell has served as principal investigator for many clinical trial studies and emphasizes the importance of participating in clinical research trials when appropriate to ensure her patients are receiving the most up-to-date, cutting-edge treatment for their disease.
Board Certifications
Radiation Oncology
Clinical Care Expertise
General Radiation Oncology

3D Conformational Radiation Therapy
Accelerated Partial Breast Irradiation (ABPI)
Image-Guided Radiation Therapy (IGRT)
Intensity Modulated Radiation Therapy (IMRT)
Stereotactic Body Radiation Therapy (SBRT)
Stereotactic Radiosurgery (SRS, brain and spine)
Education
Residency
Internal Medicine, Presbyterian St. Luke's Medical Center, Denver, CO
Radiation Oncology, Presbyterian St. Luke's Medical Center, Denver, CO
Medical School
University of Colorado School of Medicine, Aurora, CO
Patient Care Philosophy
The best part of cancer care, without a doubt, is my patients. They teach me something every time I speak with them; it is an honor and a very humbling experience to be a part of their care. I consider it a privilege to be part of this most important aspect of their life and medical care. Every day I walk into our RMCC clinic, I consider it a blessing to be associated with such a fantastic group of professionals that embody the same treatment philosophy that I share. I am delighted to be able to share the care of our patients with these dedicated, qualified, empathetic individuals. We all take pride in offering appropriate treatment with state-of-the-art care. The widely encompassing network of support services provided to our RMCC patients and our physicians provides the ultimate in benefits for our patients.
Additional Information
American College of Radiology
American Medical Association
American Society of Therapeutic Radiology and Oncology
Colorado Medical Society
Denver Medical Society
Radiological Society of North America
Rocky Mountain Cancer Centers Partnership Board
C Leonard, S Tole, M Turner, J Bennett, K Howell, D Carter Association of the 12-gene Breast DCIS Score® assay with local recurrence in patients with ductal carcinoma in situ treated on accelerated partial breast radiotherapy protocols. Research Square, 10.21203/rs.3.rs-116082/v1
CE Leonard, RD Sobus, S Fryman, S Sedlacek, J Kercher, J Widner, L Asmar, Y Wang, K Howell, L Barke,
D Carter Abstract P1-10-03: A randomized trial of accelerated breast radiotherapy utilizing either 3-dimensional radiotherapy versus intensity modulated radiotherapy Cancer Research 77 (4 Supplement), P1-10-03-P1-10-03
RY Lei, CE Leonard, KT Howell, PL Henkenberns, TK Johnson, TL Hobart, JM Kercher, JL Widner, T Kaske, LD Barke, DL Carter External beam accelerated partial breast irradiation yields favorable outcomes in patients with prior breast augmentation. Frontiers in Oncology, 4, 154
RY Lei, CE Leonard, KT Howell, RM LaPorte, PL Henkenberns, SP Fryman, RD Higdon, JL Widner, LD Barke, DL Carter Disease Control Efficacy of Ductal Carcinoma In Situ (DCIS) Treated With Accelerated Partial Breast Irradiation (APBI) International Journal of Radiation Oncology• Biology• Physics 87 (2), S196
Rachel Y Lei, Charles E Leonard, Kathryn T Howell, Phyllis L Henkenberns, Timothy K Johnson, Tracy L Hobart, Shannon P Fryman, Jane M Kercher, Jodi L Widner, Terese Kaske, Dennis L Carter Four-year clinical update from a prospective trial of accelerated partial breast intensity-modulated radiotherapy (APBIMRT). Breast Cancer Research and Treatment 140(1), 119-133
Charles E Leonard, Michael Tallhamer, Tim Johnson, Kari Hunter, Kathryn Howell, Jane Kercher, Jodi Widener, Terese Kaske, Devchand Paul, Scot Sedlacek, Dennis L Carter Clinical experience with image-guided radiotherapy in an accelerated partial breast intensity-modulated radiotherapy protocol. International Journal of Radiation Oncology• Biology• Physics 76(2), 528-534