Ralph "Buz" Wright, MD
---
Radiation Oncologist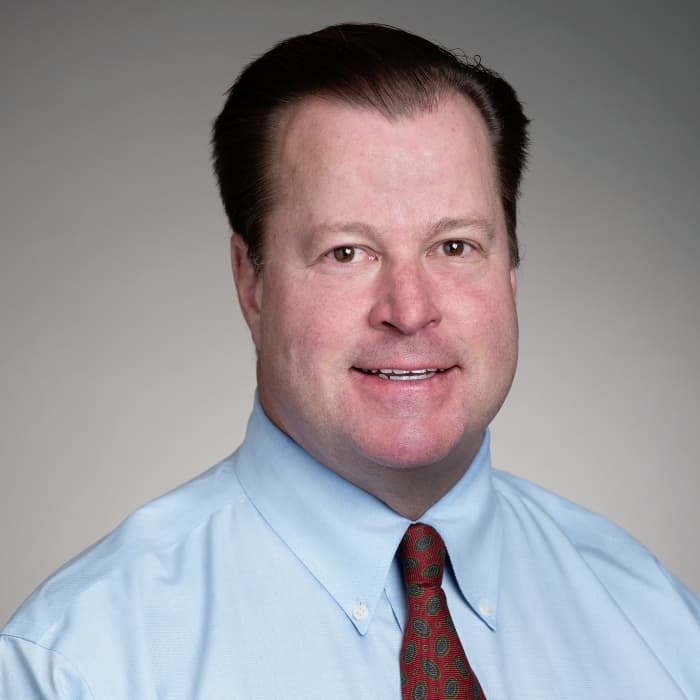 11750 W. 2nd Pl., Ste. 160
Lakewood, Colorado 80228
303-430-2700
---
SECONDARY LOCATION(S)
11750 W. 2nd Pl., Ste. 160
Lakewood, Colorado 80228
303-376-5020
About Ralph "Buz" Wright, MD
Dr. Ralph "Buz" Wright is a board-certified radiation oncologist. He has a background in physics and engineering with a physics degree from Denison University and engineering degree from Dartmouth College. His practice emphasis encompasses a wide range of cancers, including breast cancer, head and neck cancer, lung cancer, gastrointestinal cancers, central nervous system cancers, and urological cancers. Dr. Wright also treats metastatic bone and brain cancers which have spread from other locations. He uses state-of-the-art technology, including IMRT, VMAT, IGRT, SRS, and SBRT for the best possible cancer treatment outcomes for his patients. Dr. Wright is active on tumor board, breast cancer conference, and lung conference at St. Anthony Hospital, collaborating with other cancer specialists to ensure patients have the best treatment options available. He is also on the Cancer Committee and Breast Cancer Leadership committee at St. Anthony Hospital.
Board Certifications
Radiation Oncology
Clinical Care Expertise
General Radiation Oncology

3D Conformational Radiation Therapy
Image-Guided Radiation Therapy (IGRT)
Intensity Modulated Radiation Therapy (IMRT)
Stereotactic Body Radiotherapy (SBRT)
Stereotactic Radiosurgery (SRS)
Education
Residency
Radiation Oncology, Loyola University Medical Center, Chicago, IL
Medical School
Medical College of Ohio, Toledo, OH
Patient Care Philosophy
My mission is to deliver the highest quality of medical care to my patients using current standards of care and state-of-the-art technology. I feel it is very important for the patient to understand their disease, treatment options, and side effects of treatment. I strive to make sure my patients are well-informed and feel comfortable with their treatment decisions. I am very fortunate to be surrounded by a very well-trained and kind staff. We take excellent care of our patients in a very professional and compassionate manner.
Additional Information
American Radium Society
American Society for Radiation Oncology
Colorado Medical Society