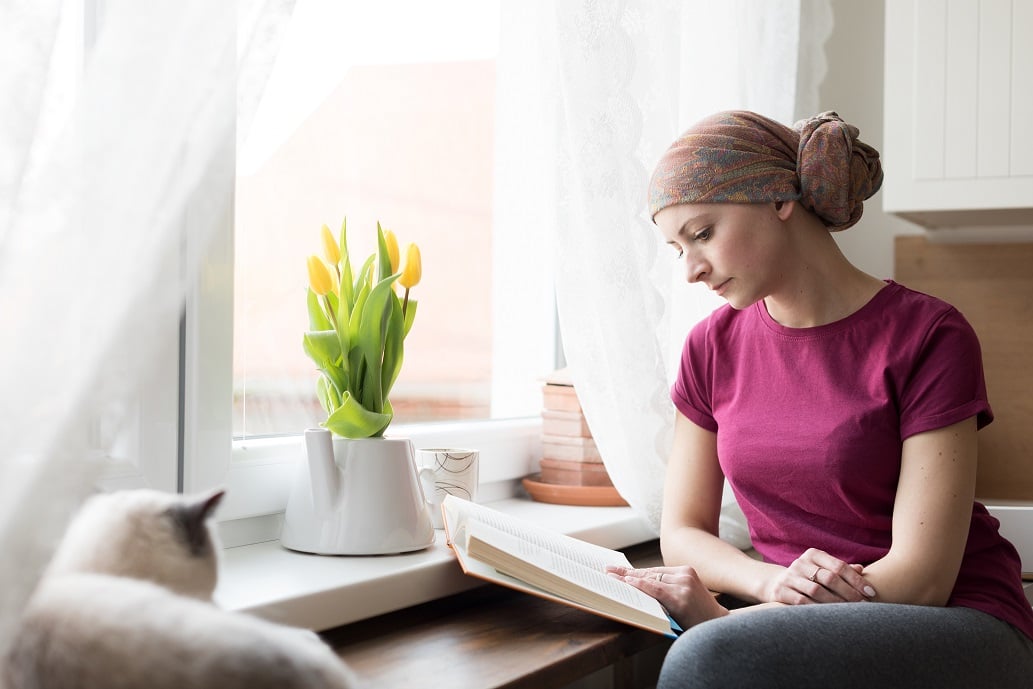 Recommendations from Rocky Mountain Cancer Centers (RMCC) Social Workers
Whether sitting in a doctor's waiting room, relaxing at home, or trying to keep their minds occupied during time-consuming cancer treatments, patients are often looking for book and audio recommendations about cancer to help them through the long process. Rocky Mountain Cancer Centers' team of social workers offer recommendations they gathered through their own reading and support group discussions.
RMCC partners with Ray of Hope Cancer Foundation, an organization that provides financial assistance to Colorado cancer patients. If you choose to purchase any of these books through Amazon, please consider designating Ray of Hope as the charitable beneficiary of your purchase on Amazon Smile.
Books for Cancer Patients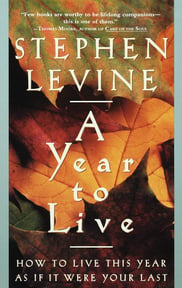 On his deathbed, Socrates exhorted his followers to practice dying as the highest form of wisdom. In his own attempt to accomplish this, author Stephen Levine documents his own explorations and offers meditations and practical strategies for readers doing the same.
RMCC social worker review: "The book talks about mindfulness and how preparing for death is rational and rewarding. This is not just a book for those with a life-limiting illness, it's for anyone who wants to try to better understand where the fear of death comes from and what are some tools we can use to change if we knew we had a year to live."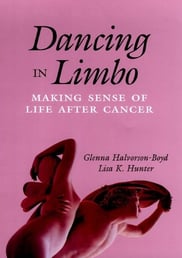 What is life like after the whirlwind of doctors' visits and radical treatments come to an end? For starters, it's not always rainbows and butterflies. Personal and intimate, this book documents the real experiences of authors Glenna Halvorson-Boyd and Lisa Hunter during and after their cancer treatment.
RMCC social worker review: "Written by two women who share their real-life experience of surviving cancer, with a focus on the emotional experience."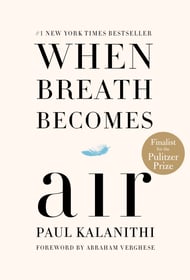 A Pulitzer Prize finalist and New York Times bestseller, this incredibly powerful memoir is both life-affirming and heart-wrenching as a young neurosurgeon and new father faces a dark diagnosis. Named one of the best books of the year by The New York Times Book Review, NPR, The Washington Post, Slate and more, this is a must-read.
RMCC social worker review: "Dr. Kalanithi tells an inspirational story of being diagnosed with stage 4 lung cancer while completing his training as a neurosurgeon. He shares his experience of finding meaning while facing his mortality."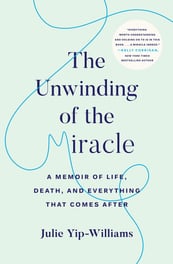 A memoir begun as an attempt to reconcile an imminent and early death, Judy Yip-Williams instead ends up documenting a truly remarkable life and reaffirming the power and beauty of living fully, despite uncertainty and suffering.
RMCC social worker review: "A realistic version of what a stage 4 cancer patient goes through. RMCC support group members have reported that this book helped them to live in the moment and not fear the unknown."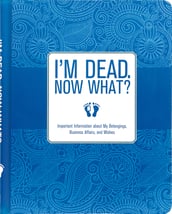 Practical and logistical, this planning guide does something else: Help its readers find peace of mind. The information covers the variety of topics that can seem so overwhelming when it comes time to plan for death.
RMCC social worker review: "A helpful resource for advance care planning."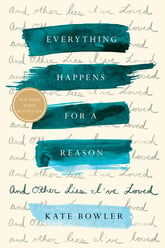 What does it mean to die in a society that insists everything happens for a reason? What happens if you view misfortune as God's disapproval then find yourself diagnosed with Stage 4 cancer? At times surprisingly irreverent, this book documents how Kate Bowler, a Duke Divinity School professor, makes sense of the tragic and her hard-won observations on how facing dying can teach us how to live.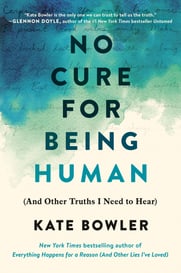 In a culture saturated with the belief that positivity and determination alone enable us to reach our goals, Kate Bowler shares with the reader what it's like when the life you hoped for is beyond your reach. Diagnosed with stage 4 cancer at age 35, Kate examines her ambitions, her diagnosis, and her faith, and discovers that there really is no cure for being human.
RMCC social worker review: "Kate is a professor at Duke University, a writer, podcast host, and young woman living with stage IV cancer. In both of her books, she shares her cancer experiences and approaches living with difficult circumstances in a compassionate, validating manner."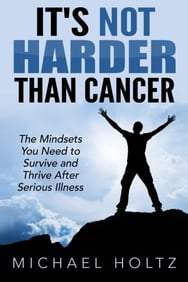 An excerpt:
I am a survivor.
Truth is, I seriously dislike that word. While it accurately describes coming out alive after a cancer experience, it is wholly inadequate… We use the word "survivor" in the cancer community because it's quick shorthand to count the number of people who have lived past their diagnosis and treatment. In truth, that's all the word "survivor" is good for….
In my life after cancer, I've come to prefer the term "thriver."
RMCC social worker review: "In Michael's story of living with rectal cancer as a young adult, he shares lessons that he learned along the way, while also sharing a Mindset Exercise, all with the intention of supporting others living with cancer."
Audio Recommendations for Cancer Treatment
9. Health Journeys guided imagery audio programs by Belleruth Naparstek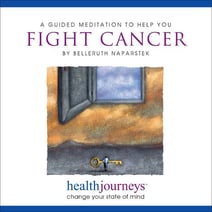 Created in 1991 by psychotherapist, author, and guided imagery pioneer, Belleruth Naparstek, the audio library covers 250 diverse subjects ranging from fighting cancer to drug addiction, depression, and other mental and medical challenges.
RMCC social worker review: "There are physical and psychological benefits to guided imagery and meditation. Belleruth offers a wide variety of meditations, including affirmations, coping with anxiety and depression, fighting cancer, and helping with side effects from chemotherapy and radiation.
RMCC's cancer support groups and social workers provide more than just good book recommendations. Find out more about how RMCC supports the emotional and mental health of patients.