Choosing the Right Cancer Care Team for You
When you or a loved one is diagnosed with cancer, there's an important decision to make: Who are you putting on your team?
When choosing Rocky Mountain Cancer Centers (RMCC) you have access to an entire team of doctors, nurses, and cancer treatment professionals who will fight alongside you, providing the personalized treatment and compassionate care you deserve.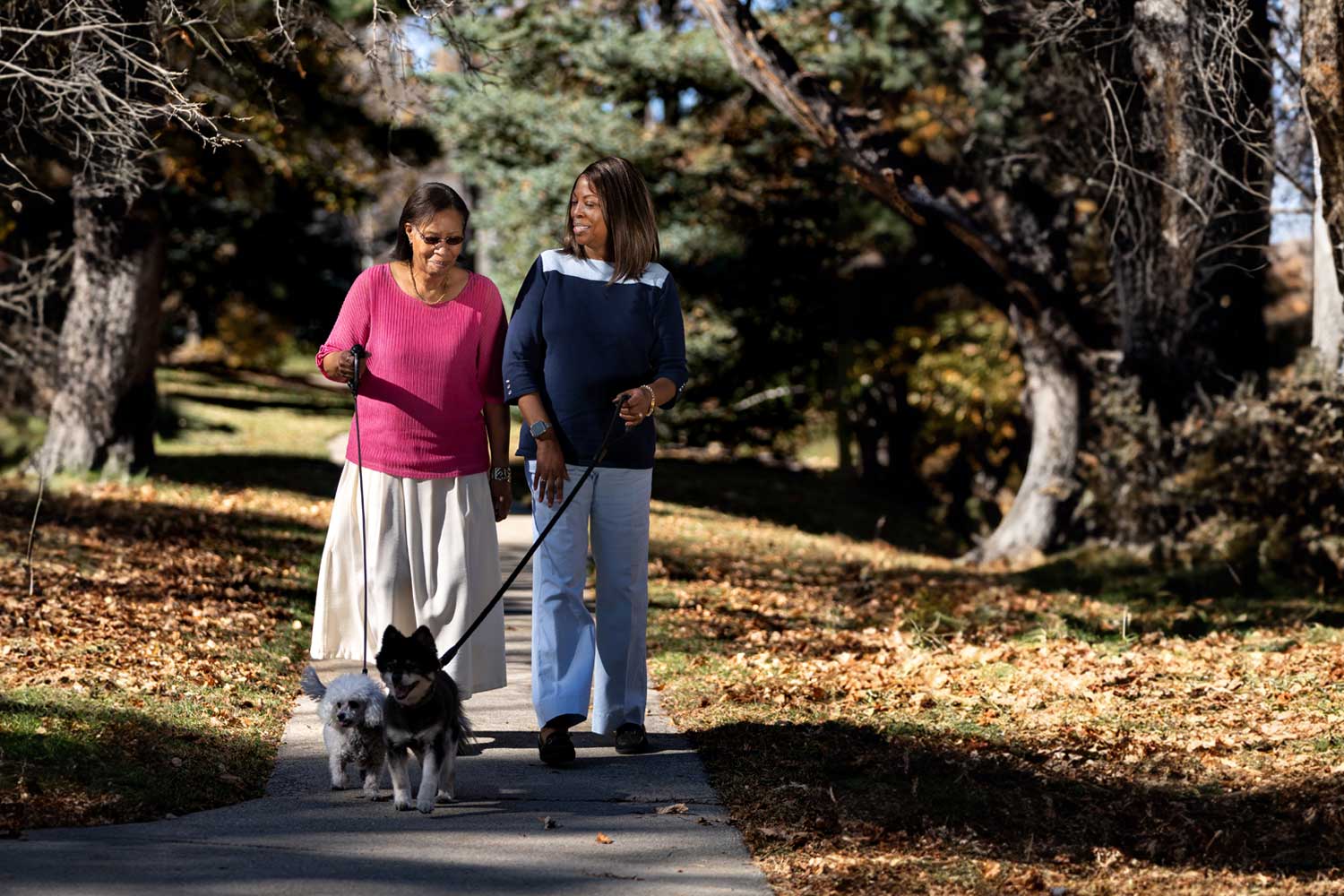 For more than 30 years, Rocky Mountain Cancer Centers has delivered world-class care to patients across the Colorado Front Range. Because we focus solely on providing state-of-the-art treatment for cancer and diseases of the blood, we're able to bring deep experience and expertise to every personalized treatment plan.
When you put Rocky Mountain Cancer Centers on your team, you can have absolute confidence that you're getting the best care possible.
What to Expect Next After a Diagnosis
If you've been diagnosed with one of these cancers, it's important to understand the staging process, treatments, and other factors that impact the cancer treatment process.
Download Our Newly Diagnosed Cancer Patient Guides
Helpful Articles for Cancer Patients, Caregivers, and Survivors
We offer blog articles that help address various aspects of a cancer diagnosis, living with cancer, and survivorship.
Supportive Care: Going Beyond Cancer Treatment
RMCC offers help to patients through our Supportive Care team of licensed, oncology-trained clinical social workers. They can assist with the mental and emotional needs of patients and their loved ones.
The supportive care team at RMCC offers help to patients and their families who need assistance coping with challenges such as:
The stress and anxiety of a cancer diagnosis
Body image changes
Fertility challenges related to cancer treatments
Helping your children and family understand your cancer diagnosis
Finding practical and financial resources
Dealing with the impact of cancer on your work
Don't Just Take Our Word for It… See What Actual Patients Have to Say
Recipes for Patient-Friendly Foods
It can be hard to eat when going through cancer treatment. Here are some recipe ideas for healthy meals and treats that cancer patients may find appealing!
A Guide to Cancer Terms
Cancer comes with a language all of its own. We want every cancer patient or family to make informed decisions about their treatment; therefore, it's important to understand the common cancer terms and phrases.
Find a Location
Rocky Mountain Cancer Centers provides care for cancer patients throughout Colorado including Denver, Aurora, Colorado Springs, Steamboat Springs, Canon City, Castle Rock, Boulder, Centennial, Englewood, Littleton, Longmont, Lone Tree, La Junta, Lakewood, Louisville, Thornton, and Pueblo.