Breast Cancer Surgery
Learn more about the types of breast cancer surgery and how to decide what's best for you.
Just about every breast cancer patient will need to have surgery at some point during their treatment process. The right type of surgery for you depends on several factors including the size of the tumor, location in the breast, and your overall health status. As part of a multidisciplinary cancer care team the surgeons at Rocky Mountain Breast Specialists (RMBS) work with each patient to identify the best type of breast cancer surgery and the right timing. They'll also work closely with your medical oncologist. If you don't have one yet, they can help you find a breast cancer specialist near you. During your consultation, the surgeon will discuss a recommended procedure. Below you can meet our breast cancer surgeons and read an explanation of the breast cancer surgeries often performed.
Meet Our Breast Cancer Surgeons
Get to know our breast cancer surgeons that have dedicated their careers to the treatment of breast cancer and perform hundreds of breast cancer surgeries every year.
Lumpectomy vs. Mastectomy
Breast-Conserving Surgery
Breast-conserving surgery, also called lumpectomy, involves removing the cancer and some surrounding healthy tissue but not the entire breast. Your breast surgeon may also remove lymph nodes under the arm to check them for any cancerous cells. Learn about the types of lymph node biopsies and how they are performed.
There are a few different types of lumpectomies including oncoplastic lumpectomy and localized lumpectomy.
Oncoplastic Lumpectomy
Oncoplastic lumpectomy is the combination of lumpectomy surgery with plastic surgery techniques to give you a better cosmetic outcome after the cancer is removed. In simple terms, it is a reconstructive surgery that can improve the appearance of the breast if it was altered because of the lumpectomy. In many cases, the nipple can stay intact.
There are several different oncoplastic approaches that your surgeon can use to reshape the breast after removing the cancer. The size and location of the cancer, as well as the woman's breasts, body, and preferences, will determine which approach would be best.
Oncoplastic surgery techniques are generally used to:
Prevent "dents" in the breast.
Place the scar where it's less visible. This is sometimes referred to as Hidden Scar.
Combine the removal of cancerous breast tissue with a breast reduction, breast lift, or both.
If necessary, your RMBS breast cancer surgeon can make adjustments to the other breast to create a balanced appearance. Keep in mind that oncoplastic lumpectomy is not ideal if you have inflammatory breast cancer because it's so widespread throughout the breast. If you have multiple tumors found throughout the breast, a mastectomy may be recommended.
Localized Lumpectomy
Localized lumpectomy, sometimes called an excisional biopsy, refers to a procedure that is used when an abnormality is found on a mammogram or ultrasound, but cannot be felt by your surgeon (palpated). There are a couple of different ways a localized lumpectomy can be performed:
Wire-guided localization. This procedure involves using a needle to place a wire into the breast before your surgery, on the same day. Your surgeon follows this wire as a guide to the precise location of the abnormal breast tissue or cancer. The wire will be removed with the area of abnormal breast tissue.
Wire-free localization. Newer technology is making it possible for surgeons to more accurately pinpoint lesions prior to surgery. One technology is called the SAVI SCOUT system. The surgeon places a small, 1 cm device called a reflector in the breast tissue rather than a wire. This is done up to seven days prior to surgery. On the day of surgery, your surgeon will use a hand-held device that emits a tiny radar signal to find the reflector inside your breast to identify where the breast tissue needs to be removed.

Breast Cancer Education Center
Want to learn more about breast cancer? Our breast cancer education center includes articles, videos, and patient stories.
Breast Removal Surgery
Surgery to remove the entire breast is called a mastectomy. Oftentimes lymph nodes are also removed at the same time. These lymph nodes will be evaluated to see if there are cancer cells present in them. The presence or absence of cancer cells in the lymph nodes will direct the future treatments needed. There are a few different types of mastectomy. The right one for each patient will be discussed with the breast surgeon.
Modified Radical Mastectomy
This is a total mastectomy combined with an axillary lymph node dissection rather than a sentinel lymph node biopsy.
Nipple-Sparing and Skin-Sparing Mastectomy
Whenever possible, a nipple-sparing and skin-sparing approach is used, allowing women to keep more of their own breast tissue. This is both a cosmetic and emotional benefit to many women.
During a skin-sparing mastectomy, the nipple and areola are removed along with the breast, but only a small amount of skin is removed. Nipple-sparing mastectomy keeps the nipple and areola intact along with the breast skin.
When possible, your RMBS breast surgeon will place the incision in a strategic area that can result in less obvious scar tissue after healing. This can help maintain much of the female form and sensation, which we know is important to many patients.
Risk-Reduction Mastectomy
Risk-reducing mastectomy (RRM), also known as prophylactic mastectomy (PM), is performed to reduce the risk of developing breast cancer or breast cancer recurrence. High-risk women, including women with a strong family history of breast cancer and the BRCA 1 or 2 gene mutation, might be a candidate for this type of breast cancer surgery.
What You Need to Know About Lumpectomies and Mastectomies
Trying to decide whether to have reconstruction after mastectomy?
Read the stories of two women and their choices following breast cancer surgery.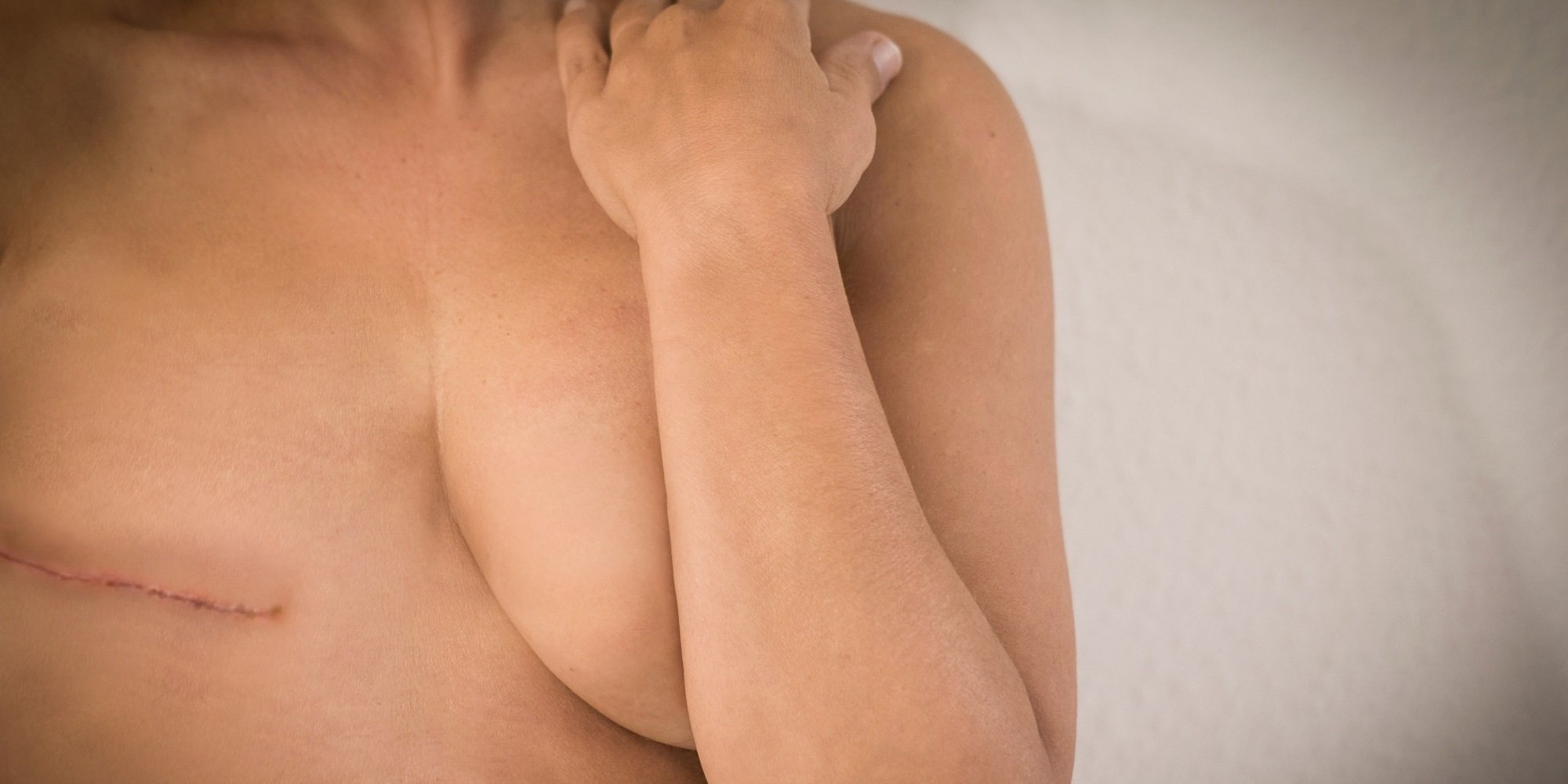 Choosing Not to Have Breast Reconstruction After Mastectomy
Leslie Welte, Left Side Mastectomy, age 50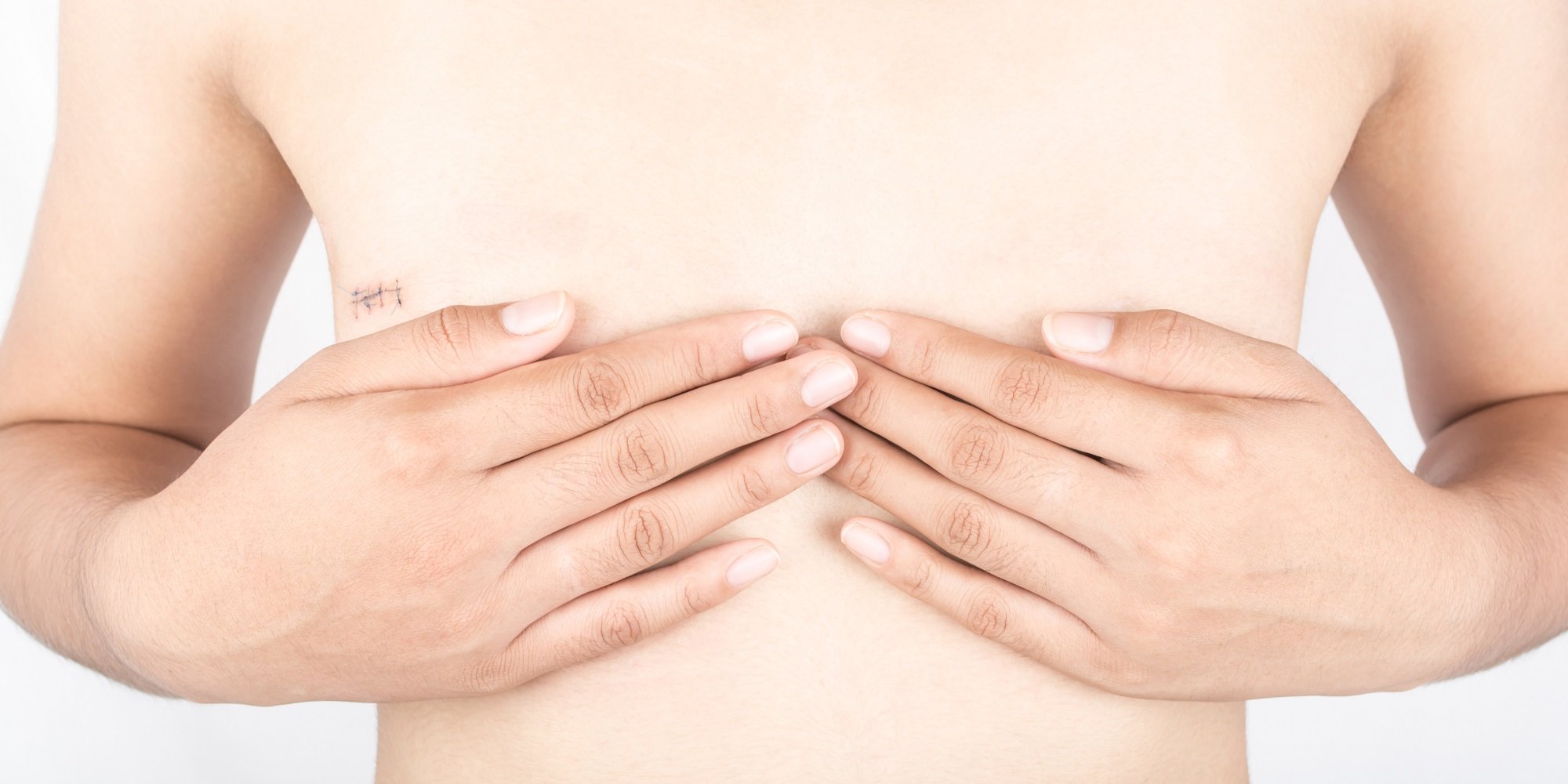 Choosing to Have Breast Reconstruction After Mastectomy
Erin Buss, Double Mastectomy, age 40
Consider Your Future Reconstruction Options Before Cancer Removal Surgery
While the breast cancer surgeon doesn't typically place implants at the time of the breast cancer removal surgery, they can help prepare your body for future reconstruction. Advanced oncoplastic techniques can be incorporated at the time the cancer is removed. Talk to your surgeon about what you think you'd like to do regarding reconstruction so you can develop a plan before cancer removal surgery.