What Kind of Doctor Should I See?
Leukemia is a type of blood cancer. Many patients are already seeing a blood specialist, called a hematologist, at the time they're diagnosed with leukemia. If that's the case, you're likely to be treated for leukemia by the hematologist. That's because most hematologists are are board-certified in hematology and medical oncology.
If you weren't diagnosed by a hematologist, you should look for a hematologic oncologist for your leukemia treatment plan.
When evaluating the cancer specialists in your area, consider their experience, their access to the latest treatments including clinical trials, and how close they are to you since you'll have multiple appointments at the cancer center.
Other people will be involved in your care, such as:
Radiation Oncologist
If radiation therapy is a part of the leukemia treatment plan, a radiation oncologist will oversee the process. This doctor specializes in treating cancer with radiation therapy.
Advanced Practice Providers
Nurse practitioners and/or physician associates may see you during some of your appointments. Talk to them freely about how you're feeling and ask questions. They will talk with the oncologist to be sure any questions or concerns are addressed right away.
Triage Nurses
These nurses work closely with your physician to provide care for you. They will help answer frequently asked questions and consult with the oncologist if there are questions.
Infusion Nurses
These are the nurses in the infusion room at the cancer center where medical oncology treatments are given. Talk to them about how you feel during treatments. They often have good tips to share to help relieve treatment side effects.
Find a Leukemia Specialist Near You
The comprehensive approach offered by our leukemia team combines the most advanced treatments with education, support services, and complementary therapies.
Your First Hematologic Oncology Appointment
If your hematologist diagnosis you with leukemia, you're likely to have another appointment scheduled in the near future that will review the recommended treatment plan based on the type of leukemia, and whether it's spread to other areas of the body.
This means you may need a few tests before your appointment to discuss treatment. Learn more about how leukemia is diagnosed.
We recommend that you bring a relative or friend with you as a support partner for the appointment to discuss your treatment. Not only will they be there to provide emotional support, but they can also listen and help take notes on all the information you will be receiving. For more information about your first visit with a Rocky Mountain Cancer Centers hematologic oncologist, visit our New Patients' web page.
Here are some questions to consider when meeting your hematologist:
What type of leukemia do I have? Is that fast growing or slow growing?
What are my treatment options for my specific type of leukemia?
Do I need to start treatment right away?
How soon do I have to make a decision regarding treatment?
How long will treatment last?
What are the possible side effects of this treatment?
How will the treatment affect my day to day activities? What adjustments, if any, should I make?
Is a leukemia clinical trial an option for me?
What support services are available to me? To my family?
Whom should I call with questions or problems?
You're Not Alone.
Read Barbara's Story.
What Type of Leukemia Do I Have?
Generally, leukemias are categorized by which type of blood cell they arise from and how quickly they progress. Fast-growing leukemias are called acute, while slower-growing leukemias are called chronic. Leukemia that affects lymphoid cells is called lymphoid, lymphocytic, or lymphoblastic leukemia. Leukemia that affects myeloid cells is called myeloid, myelogenous, or myeloblastic leukemia.
Your hematologic oncologist will help you understand your specific type, which is an important step toward understanding your treatment.
Keep a Notebook
After a leukemia diagnosis, a lot of information will be coming your way from your cancer care team — much of which can be hard to remember. To stay organized, we suggest getting a notebook to keep a record of important information. This can include information such as how you're feeling and what medicines or supplements you're taking, to any questions, thoughts, or observations you have regarding appointments and procedures. Try to put a date on everything you write down to keep your thoughts and notes organized.
If audio recordings on your phone work better for you, that's fine too. Just pick one method and commit to using it regularly. Having information well documented can help keep the lines of communication open between you and your doctors.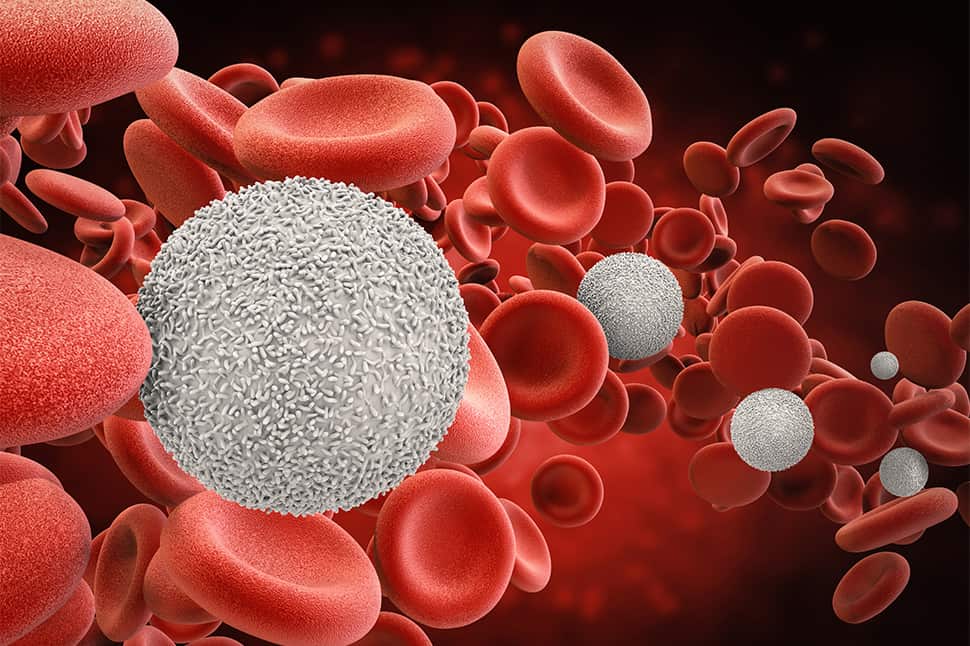 RELATED READING
New Treatments Bring Hope to Blood Cancer Patients
When it comes to treating leukemia, several new treatments have been released in the last few years and there are more on the way.
What About Clinical Trials for Leukemia?
As a member of US Oncology Research, Rocky Mountain Cancer Centers can access the latest clinical trials throughout Colorado. These leukemia clinical trials help develop new treatment options and allow many patients to receive newly developed therapies or investigational drugs not yet available outside the study.
Talk to your blood cancer specialist to determine if you are right for one of our available leukemia trials.
Should I Get a Second Opinion?
Feeling confident about your leukemia diagnosis is extremely important, so many patients choose to get a second opinion before beginning a specific treatment plan. Our physicians provide many second opinions on both leukemia diagnosis and treatment options at Rocky Mountain Cancer Centers. Many insurance companies will cover a second opinion assessment, but it is still good to contact your insurance provider for verification of coverage.
Request a second opinion appointment.
You Are Not Alone
Through this challenging time, the hematologic oncologist at Rocky Mountain Cancer Centers are here to help you every step of the way, including providing you with a binder with more helpful tips and what to expect during your journey with leukemia. Various community resources may help you too. Rocky Mountain Cancer Centers has several convenient locations scattered across the state of Colorado.