Treatment Options for Colorectal Cancer in Colorado
At Rocky Mountain Cancer Centers, we feel that you should be both comfortable and confident when it comes to your colorectal cancer treatment, which is why our goal is to make sure you have all the information you need.
Expert Colorectal Cancer Treatment Close to Home
The more you know about what to expect, the more you'll feel empowered throughout your cancer care. Typically, the choice of treatment depends on the location of the tumor in the colon or rectum and the stage of the disease. Treatment for colorectal cancer may involve surgery, chemotherapy, biological therapy, or radiation therapy. Depending on your particular situation, you may even have a combination of treatments.
Click a treatment type below to drop to that section:
How is a Colorectal Cancer Treatment Plan Created?
Rocky Mountain Cancer Centers relies on a multidisciplinary tumor board that reviews and discusses information about each patient and makes a treatment plan based on their findings. The multidisciplinary tumor board includes the radiologist, medical oncologist, surgeon, pathologist, and radiation oncologist.
The Pathology Report Will Help Your Doctors Make Decisions
The cells removed during either a colonoscopy or a biopsy of a colon mass will be put under a microscope and evaluated by a pathologist. They will report on their findings in a pathology report.
The pathology report that comes back after surgery to remove colorectal cancer provides information such as:
Size of the tumor(s)
Whether the cancer has spread to lymph nodes
An assessment to determine if the cancer cells have invaded the colon wall
Grade of cancer, indicating how quickly the cancer is growing
Biomarkers to see if there are specific genetic mutations that can be treated with a specific targeted therapy
The pathology report and images help the oncologist determine the stage of cancer. The stage plays an important role in determining what types of treatments are best.
Revolutionary Technologies for Colorectal Cancer Treatment
The way colorectal cancer is treated today is far advanced from even 10 years ago. We're also able to see how well your body is responding to the treatments without waiting several weeks to do more imaging tests.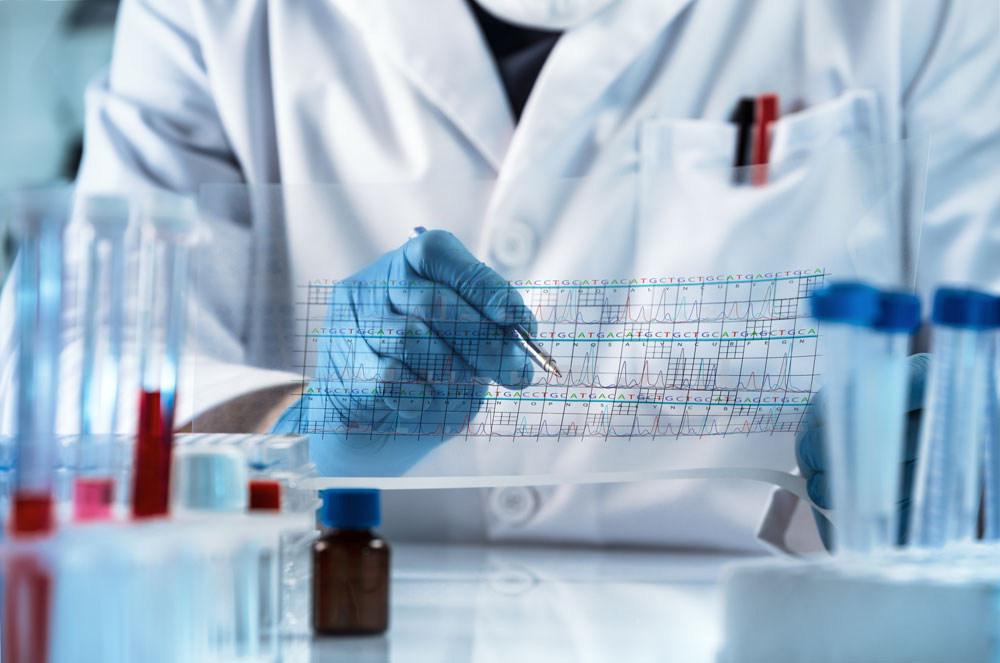 Chemotherapy for Colorectal Cancer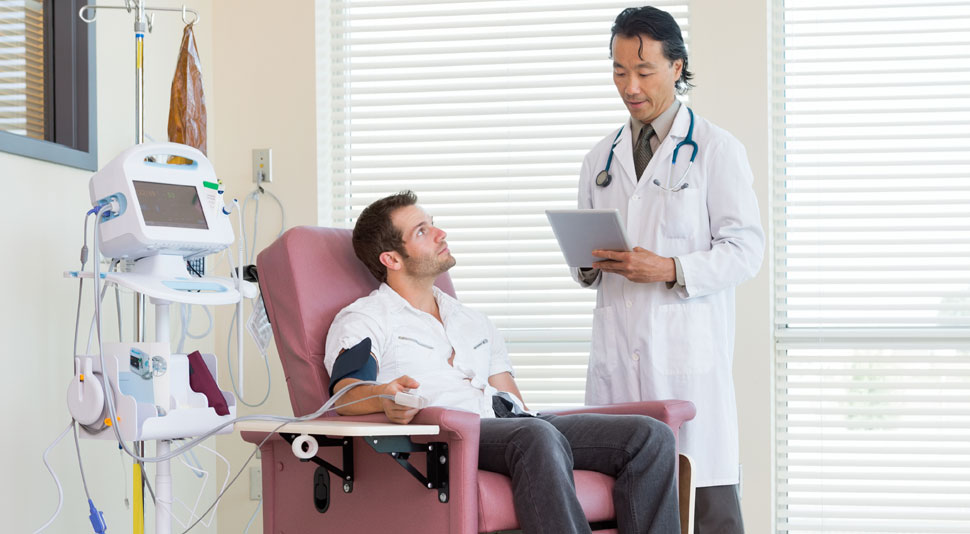 If cancer is found in one or more lymph nodes (also called lymph-node positive) during surgery, or there is cancer in other areas of the body, chemotherapy follows surgery. If chemotherapy will be part of your treatment it will usually be 2-4 weeks following surgery before treatment begins.
For most colorectal patients a type of chemotherapy called FOLFOX is recommended. This type of chemotherapy treatment needs to be given continuously over 48 hours. You don't need to stay in the hospital during this time and can go home! Most patients are sent home with a cartridge or ball that contains the chemotherapy connected to the patient's chemo port. In a few days, you'll go back to the office to have it disconnected. Be sure you talk to your team about any side effects you're feeling at this time.
Some patients are able to take their colorectal chemo treatment as an oral version of the drugs. Talk to your oncologist about whether this is right for you.
Surgery for Colorectal Cancer
Targeted Therapy for Colorectal Cancer
Depending on the biomarker testing results, a particular targeted therapy drug may provide better results than another. Targeted therapies focus on specific proteins in cancer cells that control how the cells grow.
Avastin is an FDA-approved targeted therapy used to treat colorectal cancer that has returned. This may be the best therapy to use next unless the biomarker testing results show signs of a genetic mutation that can be treated by a different targeted therapy.
The process of testing for biomarkers to determine the best treatment plan is called personalized cancer care. It's a great advancement, improving the outcomes for patients fighting colorectal cancer that has returned. Rocky Mountain Cancer Centers is at the forefront of using these new technologies and participating in clinical trials that help unlock new treatment opportunities for cancer patients.
If the test results show the following, treatments may be adjusted:
RAS Mutation
If tests indicate wild type, then this means that you may respond to anti-EGFR therapy. If you respond to this type of treatment, you may not get Avastin. Instead, you may receive anti-EGFR therapy.
HER2 Status
It's important to know your anti-HER2 status. If you are HER2 positive, then it is likely you will receive anti-HER2 therapy for colorectal cancer.
Microsatellite Instability Testing (MSI), or High Tumor Mutation Burden (TMB)
This is associated with genetic instability. This tells the oncologist whether the patient will potentially respond to immunotherapy, rather than a targeted therapy. Immunotherapy works by blocking cancer's ability to hide from the immune system. Additionally, it stimulates the immune system to attack cancer.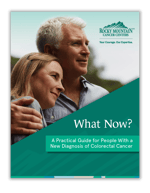 Free Guide for Newly Diagnosed Colorectal Cancer Patients
Get helpful tips on what to expect and how to prepare your mind and body for colorectal cancer treatment.
Radiation Therapy for Colorectal Cancer
Radiation therapy (also called radiotherapy) uses high-energy rays to kill cancer cells. It affects cancer cells only in the treated area. When you receive radiation treatment for cancer at RMCC, you will be in the hands of a highly-skilled radiation therapy team that has your best interests at heart.
External Radiation
Radiation is precisely delivered to the area of the body being treated with a linear accelerator while avoiding nearby healthy organs and tissue. In most cases, you will need to visit the cancer center five days a week for several weeks to receive treatment.
Internal Radiation
Internal radiation therapy is used for rectal cancer in some cases. An applicator containing radioactive pellets are placed inside the body so that the radiation can be delivered as close to the tumor as possible.
When is Radiation Therapy Typically Used?
There are a few different ways radiation therapy can be used to treat colorectal cancer.
Before surgery: If you haven't had surgery yet and the cancer is stage 3, patients may need chemotherapy or radiation before surgery to reduce the size of the tumor. This allows the surgeon to remove a smaller portion of the colon.
After surgery: Radiation therapy may also be used to make sure all the cancer cells in the colon were killed following surgery.
To shrink tumors in other areas of the body: Stage 4 patients may have cancer lesions appear in other areas of the body such as the liver or lungs. Radiation can be used to shrink these tumors and relieve any pain they may be causing.
The radiation oncologist will consult with the medical oncologist and surgeon to determine when radiation is needed – before and/or after surgery.
Circulating Tumor DNA Testing (CT DNA Testing)
Stage 3 and metastatic patients can receive some new types of testing that can detect circulating DNA in the bloodstream from the cancer. This testing is more sensitive and highly specific to the patient's tumor than a tumor marker blood test.
In stage 3 patients, the CT DNA test is completed after surgery as you start chemotherapy. Hopefully, this results in stage 0; then, tests are done every three months to ensure the cancer isn't returning. Periodically running these tests can help find cancer up to six months before being seen on a scan.
In stage 4 patients, the CT DNA test can see how the treatment is working. If numbers go down, treatment is working. It's predictive of how patients will do long term. You should have better results long-term if your CT DNA numbers go down after a few treatments.
Find a Colorectal Cancer Specialist Near You
The comprehensive approach offered by our colorectal cancer team combines the most advanced treatments with education, support services, and complementary therapies.