Leading the Way in Lung Cancer Care
Colorado's Lung Cancer Experts
Lung cancer treatment has come a long way in the past decade, and Rocky Mountain Cancer Centers has kept pace with the most advanced, nationally vetted options. Each of our patients receives a personalized treatment plan based on the type of lung cancer and stage. When you choose RMCC, you get compassionate care from a team of experts in a convenient, community-based setting.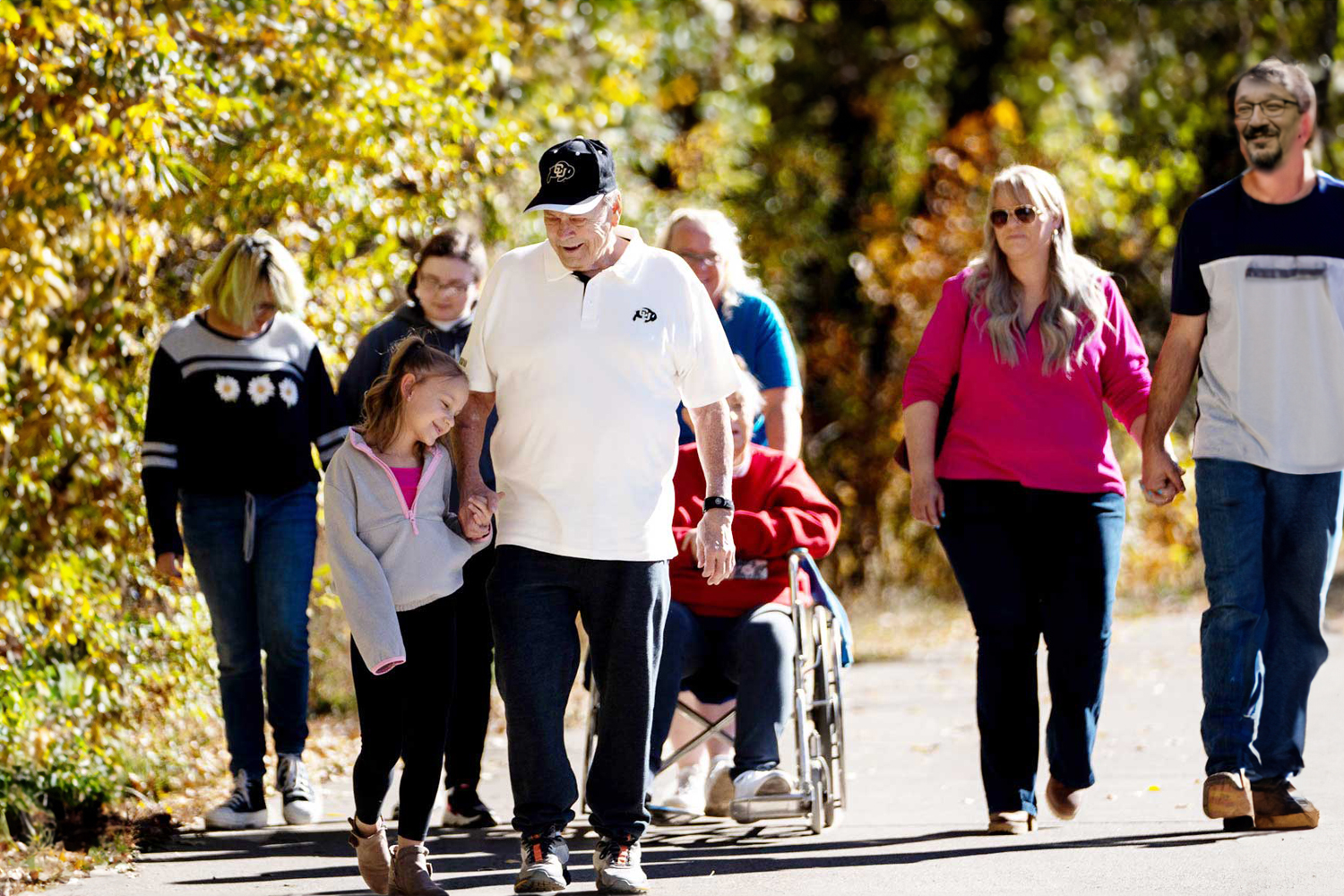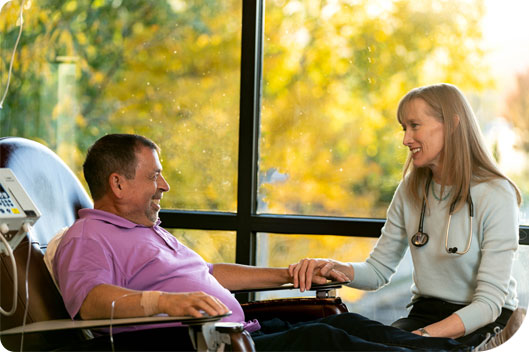 We're on Your Team, Every Step of the Way
Your care team will be fighting right beside you throughout your lung cancer care journey – starting with choosing the right lung cancer specialist, all the way through treatment and ongoing care as a cancer survivor. At RMCC, we're relentlessly dedicated to your health – because we are team you.

Specializing in Lung Cancer Care Across the Front Range
Our Team Is Ready to Help You and Your Family
To help make treatment decisions about your lung cancer, it's helpful to first consult with a medical oncologist. As a patient of Rocky Mountain Cancer Centers, you will have access to our lung cancer specialists at any of our locations across Colorado, including Boulder, Colorado Springs, and Denver. We treat the whole patient, addressing your physical, emotional, social, practical, and spiritual needs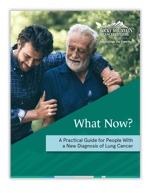 Free Guide for Newly Diagnosed Lung Cancer Patients
Get helpful tips on what to expect and how to prepare your mind and body for lung cancer treatment.
Types of Lung Cancer
It's easy to think that lung cancer is one disease, but the truth is that there are many different types of lung cancer. Lung cancers are broadly classified into two types which are then broken down into a specific subtype. It's important to understand the different types as it will affect both your treatment options and your prognosis.
Lung Cancer Treatments & Programs
The RMCC lung cancer care team is highly trained in the latest lung cancer treatments. A plan is created based on the individual patient. Most treatment plans include more than one type of therapy and/or surgery.
Available Lung Cancer Treatments
The type of lung cancer, its stage, and your overall health condition will have an impact on the recommended treatment plan. Your lung cancer care team will talk with you about what is most likely to work best for you.
Clinical Trials for Lung Cancer Treatment
As a member of US Oncology Research, Rocky Mountain Cancer Centers provides access to promising cancer research trials to patients with lung cancer throughout Colorado.
Helpful Information About Lung Cancer from Our Blog
Learn More About Lung Cancer
Cancer Survivor Stories of Inspiration
Lung Cancer Specialists in Colorado
Lung Cancer Radiation Oncologists in Colorado