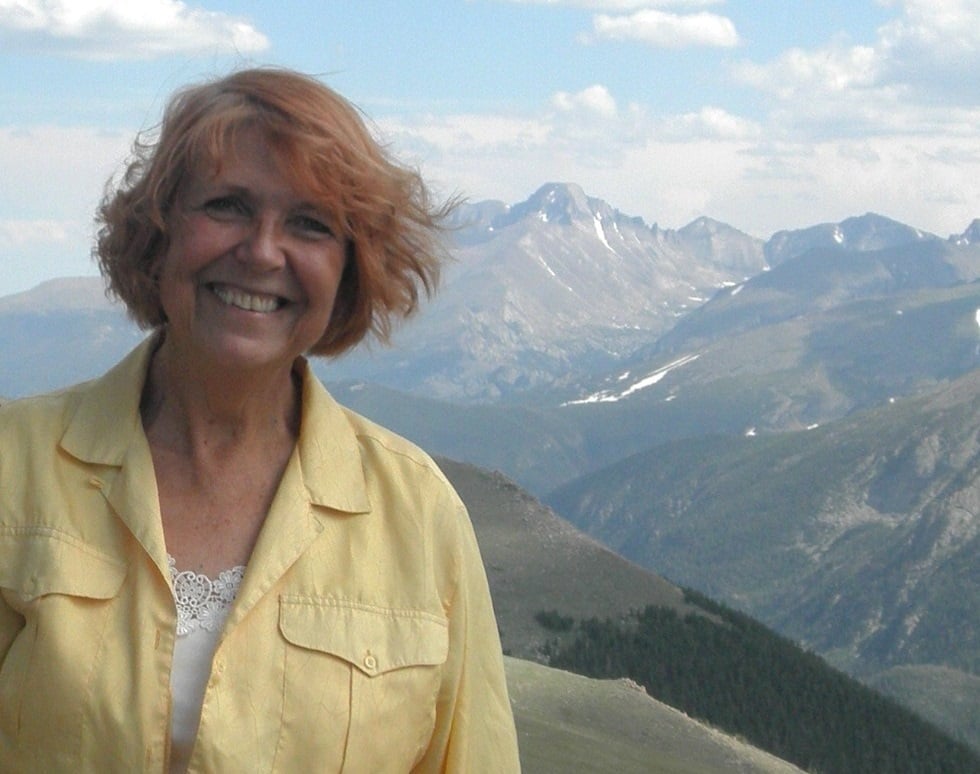 Yes. And Bernice Radakovits Is Living Proof That You Can Beat Cancer – Again and Again
Bernice Radakovits had already faced down cancer three times when she received her fourth cancer diagnosis. She had long ago stopped wondering "Can you get cancer more than once?" but she still didn't expect to confront it four times. Yet, seven years ago she felt the earth shift under her feet – yet again – when her doctor told her that her metastatic breast cancer was growing again. "When you hear those words, everything goes blank. You really do go into shock," she said.
Diagnosed with Cancer Four Times – and Now 'Cancer-Free'
Bernice received her first cancer diagnosis — breast cancer — in 1985. She was 38 and had two young children, ages 7 and 9. After chemo, radiation, and a mastectomy, Bernice went on with her life, assuming the cancer was a thing of the past.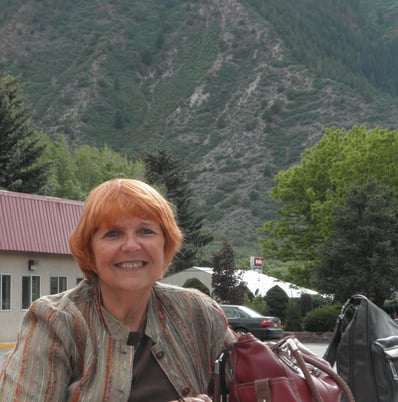 But then, in 2000, she was diagnosed with bone cancer in her spine and pelvis. She received radiation, but no chemo, and some heavy painkillers. Though the pain was "beyond a 10 (on a level of one to 10)," Bernice was careful not to add opiate addiction to her medical challenges. So, she logged her medication use, including time and dosage.
When she was first diagnosed with breast cancer, Bernice's husband said "you're more than a breast." That quirky, insightful comment captured the humor and indomitable attitude that would characterize Bernice's battles to come.
About 10 years ago, following the death of her husband of 40 years, Bernice said she was "ready for an adventure" and moved to Denver from Chicago, where she "found (her) tribe." A few years after her move, she started feeling bad and sought medical care. It led to the discovery of nodes in her lung and yet another cancer diagnosis.
RMCC Treats Cancer Patients "Like Family"
The first doctor Bernice saw at Rocky Mountain Cancer Centers moved away, giving her "the incredible gift of Dr. (Sami) Diab," who took over her care.
"When I first met Dr. Diab, he said 'I treat my patients as if they're my family,'" Bernice said. Her cancer doctor also believed in the mind-body connection for healing and encouraged her to practice mindfulness. Physician Assistant John Novak has been an integral part of her care over the years, as well.
She began a potentially lifelong treatment of medication targeted to her specific type of cancer, which includes three weeks of taking oral medications daily, with one week off, and monthly injections. Bernice deals with the monthly injection into her gluteal with characteristic humor. "Good thing I'm 'fluffy,'" she said about her buttocks.
Though Bernice's cancer is not curable, it can be treated so that she can live "cancer-free," or in remission. Bernice's doctors told her she's "being treated as if I have a chronic disease, like diabetes." When a hip replacement surgery and subsequent infection forced her to stop cancer medications, the cancer returned a fourth time. But now, after resuming the medications, Bernice has been "cancer-free" for about three years.
Positive Attitude and Humor 'Go a Long Ways' in Beating Cancer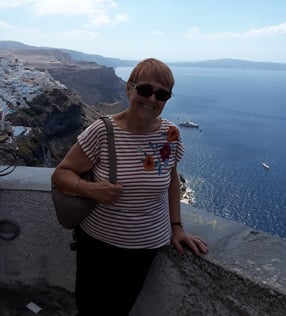 "We have to make up our minds how we live with a cancer diagnosis," Bernice said about how she faced down cancer four times. "You can't change a situation but you can change your attitude towards it."
"I make deliberate decisions – throughout my cancer battles – to live for today," Bernice said. "I live in gratitude. I use my humor. I was cautious during coronavirus, but not overly cautious… Because we all have an expiration date on our body."
During the weeks Bernice takes the targeted cancer drug, she uses a visualization she calls "Bruno." It entails imagining a fighting dog foaming at the mouth (representing the cancer drugs), eager for blood. When she takes the medication, she releases him with the command-blessing: "Go get 'em, Bruno!" Then the fighting dog charges through her bloodstream, destroying cancer cells.
Bernice said that a good attitude and sense of humor "go a long way" in enjoying life and successfully conquering cancer.
What Does It Mean to Live Cancer-Free?
For Bernice, living cancer-free means many things, including the choice to keep her cancer private. "Though I am an open person who discusses things freely, I made the decision to not allow everyone to know about my diagnosis," she said "Only a few close friends know about it."
That decision allows Bernice to avoid feeling obligated to discuss her health with anyone who asks – and to enjoy her life without thinking about her cancer when she doesn't need to. "If I have a bad day when I have circles under my eyes, I don't want a concerned question. I don't want to be reminded of the cancer diagnosis. I live my life cancer-free, both physically and mentally," she said. "I sometimes feel like I'm a '007 agent' with a secret life."
Living a rewarding life during cancer treatment and having a positive attitude can require many things, including psychological support, support groups, and good nutrition. RMCC offers a diverse range of services to support not only treatment of the disease, but also to provide mental and emotional resources to help you live your best life.