Cancer Caregiver Resources
Caring for a loved one dealing with cancer takes energy, emotional balance, and at times physical strength. You may be wondering how to best support your loved one while still maintaining a sense of self. The resources on this page were recommended for caregivers by our team of RMCC social workers. If you don't find what you are looking for, please contact one of our social workers who will be happy to provide further assistance.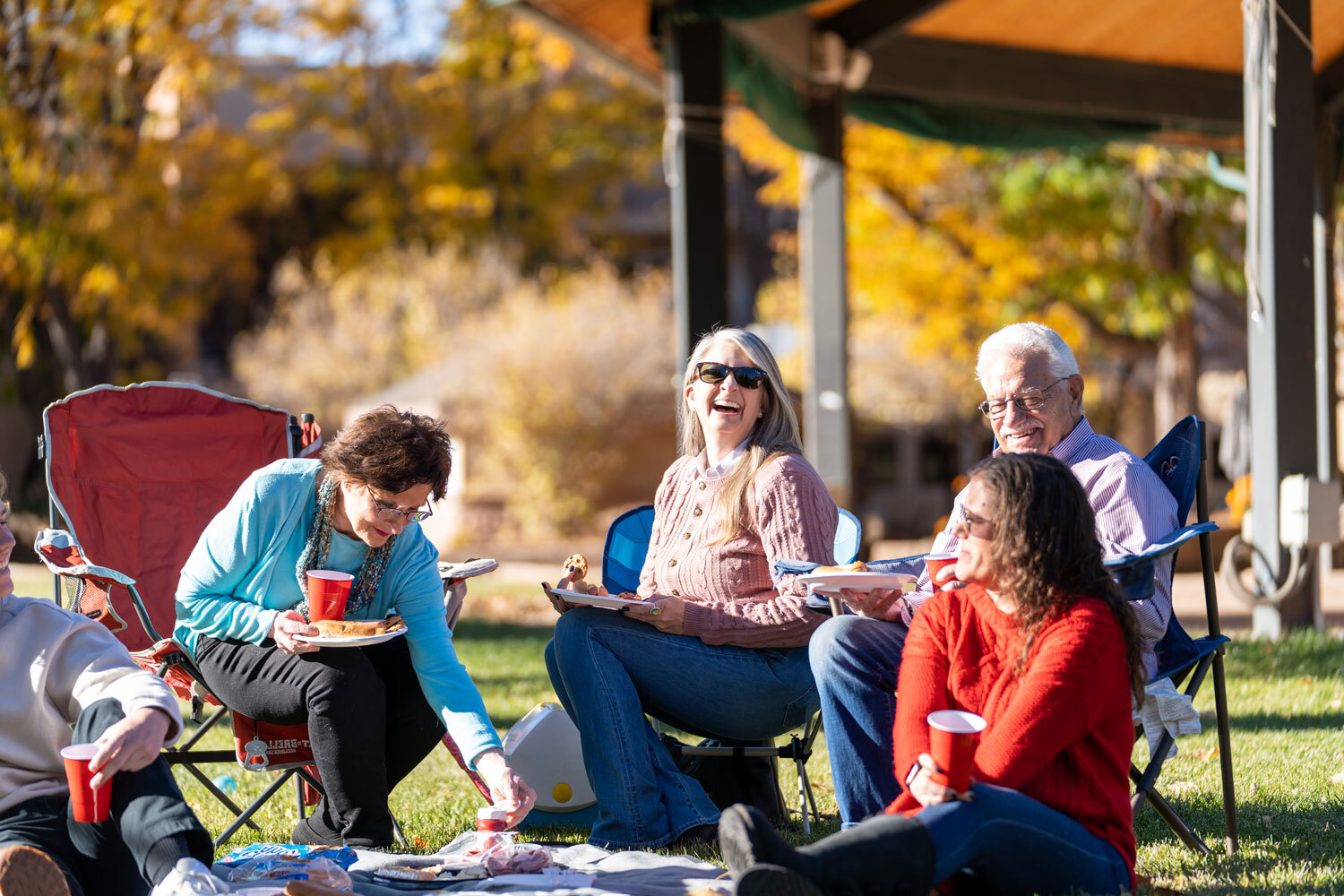 COVID-19 Changes for Caregivers
We know COVID-19 has made a difficult situation even more challenging. Please know that we are doing everything we can to keep our high-risk patients and our staff safe by following public health guidelines. Because of this, we must continue to have strict visitor policies for physical distancing throughout the clinic. For our most updated visitor guidelines, please visit our Coronavirus Advisory page.
Helpful Tips and Information for Caregivers From Our Blog
Ways to Provide Support and Be a Better Caregiver
As a caregiver, you may feel overwhelmed and unsure of how to best support your loved one on this journey. While we recognize that each caregiver is as unique as each patient, here are some valuable ways you can support your loved one on both a practical and emotional level:
Practice self compassion: Caregiving is hard. Understanding that you are not a perfect caregiver overnight is important. You are learning along with your loved one about the best way to care for them. Give yourself a little grace.
Recognize limitations and boundaries are healthy: When you are caring for a loved one, sometimes it can be challenging to balance caring and managing your own needs. It is ok to take some time for yourself. It might even make you a better caregiver.
Learn to advocate: Understanding the world of health care can be challenging. Helping your loved one with phone calls, scheduling, and appointments can help take some stress off of their plate.
You are not alone —Engage your network: Utilize communication and organization tools to involve others in circles of care.
Additional Resources for Senior Cancer Caregivers
Caregiving as an older adult can pose numerous challenges. It can leave you feeling very isolated and confused about where to find help for both you and your loved one. The following resources can assist you in many aspects of your caregiving journey.