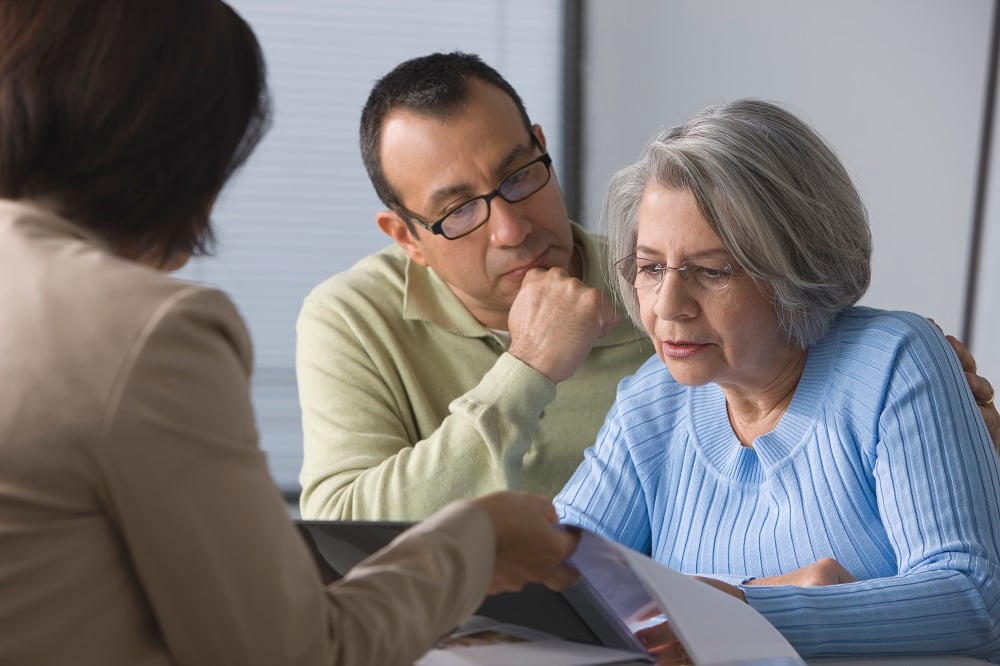 It's not a subject most people like to talk about: Advance Care Planning. In fact, many healthy people do not even give the subject any thought at all. But, according to Dr. Jill Mitchell, an oncology social worker and researcher at Rocky Mountain Cancer Centers in Boulder, Advance Care Planning is something everybody should consider – and it is not nearly as intimidating to undertake as most of us think.
According to Dr. Mitchell, procrastination is "a very human response, but a lot of people are surprised to find that they feel relief in taking a step forward."
So, what is Advance Care Planning and where do you start?
Advance Care Planning (ACP) involves thinking about, communicating, and documenting your values and wishes for your medical care. Dr. Mitchell says thinking about Advance Care Planning is appropriate for everyone over the age of 18, regardless of age, medical condition, or disease prognosis.
Dr. Mitchell emphasizes that Advance Care Planning is a process, meaning it entails many steps before it's "completed" and even then, there's always room for revisiting and revising. In fact, it's recommended that people review and update their plans from time to time.
What Are the Steps of Advance Care Planning?
Think about your values, in particular as they apply to quality of life and medical care.
Identify a health care agent who can act on your behalf if you aren't able to make decisions.
Document your wishes and directives in writing using the following kinds of documents:

Medical Power of Attorney or Medical Durable Power of Attorney (MDPOA) form
Living Will
Medical Order Scope of Treatment (MOST) or CPR Directive, known in common parlance as do-not-resuscitate order

Discuss your decisions with all the loved ones and family members involved in your care, as well as your medical providers, so they understand your wishes.
In addition to supporting your loved ones, having ACP discussions and completing advance directives in advance of a crisis provides you with a sense of confidence that your wishes will be implemented. In Colorado law, there's no automatic healthcare agent when someone becomes incapable of making their own medical decisions. So, even if you're married, your spouse is not automatically your healthcare agent unless you've granted them Medical Power of Attorney. If no health care agent is documented (using a Medical Power of Attorney form), it can end up being a court or a judge who makes your medical decisions.
Understanding the Value of Advance Care Planning
If you find yourself reluctant to begin the process of Advance Care Planning, Dr. Mitchell encourages people to try out the following thought exercise to gain perspective on Advance Care Planning. You can write down your answers or simply respond to these questions in your head:
Have you ever had to make a critical medical decision on someone else's behalf? Or, have you witnessed someone else struggling to make a medical decision for a loved one?
What was that experience like?
Did you have any helpful guidance? If not, what kind of guidance would you want?
Did you have support (or conflict) from others in making those decisions?
What do you wish you would've known more about in advance?
What would have made the whole experience a little easier?
After considering an actual or imagined experience of being thrust into a decision-making role for a loved one, most people find they can better understand the value of taking time to focus on Advance Care Planning.
"It's a true gift for your loved ones to have these discussions before a crisis," Dr. Mitchell said.
Where Do You Start with Advance Care Planning?
Step 1: Start with Values (Rather than Decisions)
Dr. Mitchell suggests that, instead of jumping directly to decision-making, people take time to understand and verbalize their values. To help find clarity, Dr. Mitchell asks clients questions such as:
What gives your life a sense of joy, meaning, and purpose?
How do you define quality of life?
If nearing the end of your life, what are some core values you would want to be mindful of?
If your healthcare agent had to make a decision about your medical care, what is the most important thing for them to know to guide their decision?
Step 2: Identify Potential Healthcare Agent(s)
A healthcare agent is someone who can be your voice or advocate if you're not in a position to do it yourself. Often, it's a family member but that's not required. In some situations, Dr. Mitchell points out, a family member may not be the best choice. When deciding who you want to be your healthcare agent consider:
Is this person familiar with your medical condition(s)?
Would they be responsive and reachable in an emergency?
Is this someone you're comfortable sharing your values and wishes with?
Are they a good communicator – both listening and responding?
How do they handle crisis situations?
Do they share similar values as you, or would they be willing to honor values that differ from theirs?
Once you decide on your healthcare agent, you need to document it in writing.
Step 3: Document your Advance Care Planning and Wishes
There are several documents that are necessary or helpful for Advance Care Planning. The first, and most important one is a Medical Power of Attorney or Medical Durable Power of Attorney (MDPOA) form. The Medical Power of Attorney clarifies who is the healthcare agent for a patient, and potentially backup agents. As previously mentioned, in Colorado married spouses do not automatically have medical power of attorney. If a patient has not filled out an MDPOA form, medical decision making may fall to a physician or hospital or even a legal court.
Free Medical Durable Power of Attorney forms are available at ColoradoAdvanceDirectives.com. In Colorado, this form does not need to be signed by a notary or witness, though having a witness is recommended.
Another step in Advance Care Planning that is recommended is to write a Living Will. A Living Will is not a financial will used for estate planning. Instead, a Living Will provides guidance to physicians or decision makers about what kinds of medical care patients would or would not want if they were nearing the end of their life or in a persistent vegetative state. While there are many different forms that can be used for documenting a Living Will (examples include the Colorado State Living Will Form and Five Wishes form), a Living Will does require two witness signatures. Living Will templates are also available for free at ColoradoAdvanceDirectives.com.
For people in the advanced stages of a disease who are nearing the end of their life, a Medical Order Scope of Treatment (MOST) form might also be recommended. Typically, this is a step patients take if they are in and out of the hospital needing more intensive care, in a nursing facility, or transitioning to hospice. In addition, people with very strong opinions about the type of medical interventions they would or would not want in a life-threatening situation may choose to complete one, regardless of their state of health.
The MOST form covers a patient's preference on a variety of critical medical interventions, such as intubation, CPR, and administration of artificial nutrition. Because it is a medical ORDER, it needs to be reviewed and signed by both the physician and the patient (or the patient's health care agent). To better understand what various directives cover or to download and complete your own MOST form, visit ColoradoAdvanceDirectives.com.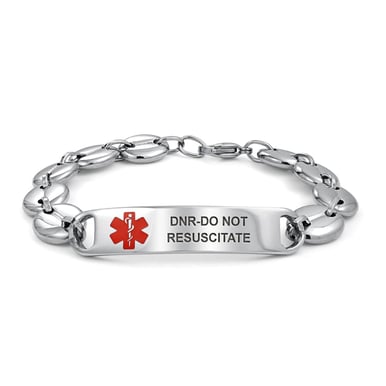 The original copy of the MOST form – which you are supposed to keep in your own possession – ideally should be printed on bright green paper (ask for this form at your medical provider's office). After reviewing and signing the form, it's recommended that you make additional copies to give to all the people associated with your care and post it in a visible place, such as your refrigerator. Some people even choose to purchase a bracelet or necklace alerting to a DNR order, such as those available at www.awardandsign.com.
Step 4: Share Your Plan
All the planning in the world won't be helpful if you don't communicate your wishes with all the people involved in your care. Discuss your values and wishes with those who might be involved in your care and make multiple photocopies of any forms or documents you create. Of course, provide them to your healthcare agent(s) and close family members. And also make sure copies are placed in your medical files wherever you receive care.
A helpful tip: keep a list of who you've given documents to. That way, you can make sure everyone receives an updated copy any time you make changes in your Advance Care Plans. Remember, if there are different versions of the same document, the most recent one will always supersede the others.
Additional Resources for Advance Care Planning
TheConversationProject.org – a range of free guides from a Conversation Starter Kit to a "What Matters to Me" workbook
What Support Does RMCC Offer Patients for Advanced Care Planning?
Talk with your oncologist
Consider participating in a six-session paid study and group program called "Valued Living for People with Metastatic Cancer." For more information on this special offering call/text 720-515-9461 or e-mail ValuedLiving@colorado.edu