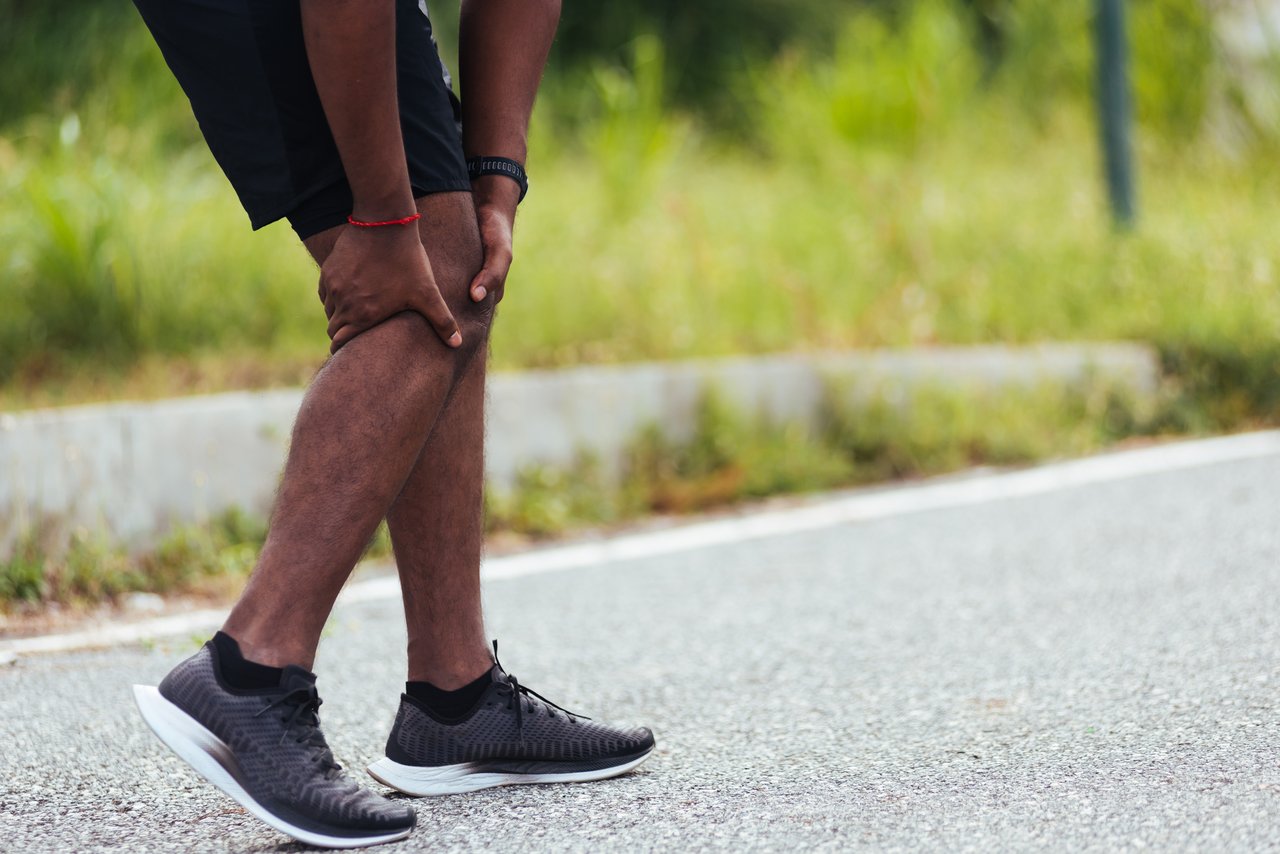 After a decade working in real estate in New York and four years homesteading off the grid in California, Darryl Baptiste came to Colorado in May of 2022 to start a new chapter of his life at age 44. He purchased several acres with plans to build and eventually retire on the land. In addition to getting his land ready for construction, Darryl was also working to help people affected by the Marshall Fire that devastated Superior and the surrounding areas.
While doing work related to the fire on June 1, Darryl started feeling pain in his back, then suddenly his legs gave out beneath him. By the time he reached the hospital in Boulder, he couldn't stand and needed a wheelchair to get into the emergency room. Almost immediately, Darryl was being prepped for emergency surgery. A cancerous tumor near his spine was pressing on nerves and needed to be removed to prevent damage that could lead to permanent paralysis. The surgery was successful, but Darryl left the operating room still unable to walk with new metal hardware supporting his spine.
Receiving a Cancer Diagnosis
Soon after surgery, Darryl was connected to oncology services, where he first met Dr. Gregory Britt, a medical oncologist and hematologist at Rocky Mountain Cancer Centers (RMCC). Darryl was diagnosed with cancer of unknown primary (CUP), also called occult primary cancer.
Cancer types are typically named for the place they start in the body, such as breast cancer or colon cancer. Knowing the origin point can help providers determine the most effective treatment options for the specific type of cancer a person has. However, in the case of CUP, the starting point isn't known. CUP accounts for only about 2% of all cancers. Sometimes the cause of CUP becomes clear later on. When this happens, the diagnosis is changed to reflect the starting point of the cancer.
While he was in the hospital, another tumor was found in Darryl's lung. Still, it was unclear where the cancer initially started. Because of this, his diagnosis did not change, but Darryl's doctors decided to treat the cancer as if it were lung cancer. Before beginning treatment for the lung tumor, Darryl needed to recover from the spinal surgery.
Taking the First Steps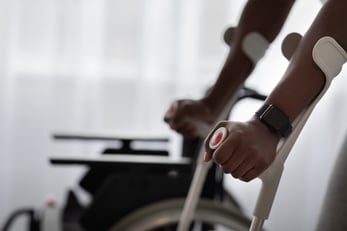 After about a week in the hospital, Darryl transferred to a short-term rehabilitation facility where he received extended care for his surgical recovery. He also participated in intensive occupational therapy and physical therapy daily to relearn how to walk and care for himself.
"Everything happened so suddenly that I still had my muscles in my legs, and I just had to bring it all together," Darryl said. "It felt like being a kid before you can walk, when you're two or one and, I don't know what that feels like, but that's what it reminded me of. I felt like I was retraining myself. What the toe feels like. How do you put all five toes down together? How do you keep the balance on the heel? And it was really ridiculous but kept my mind focused on that and away from the other fact that, 'oh you still have cancer.'"
Coordinating Care and Support
While Darryl focused on rehabilitation, Dr. Britt and the team at RMCC were focused on Darryl's next steps. With no friends or family nearby and no house or job to return to, Darryl needed support and resources that are not often a part of a cancer treatment plan. Dr. Britt connected Darryl to social workers at RMCC, who also partnered with the social workers at the rehab facility. Together, they got Darryl the support he needed.
"They helped me with rental funds because I was not working," he said. "And they definitely went above and beyond with that. They connected me to all the people I needed to talk with to try and change my economic situation. And that was so valuable."
With the help of resources from RMCC, Darryl moved out of the short-term rehab facility and into stable housing at the end of July. He was still using the walker but determined to relearn how to walk independently, get back to work, and get through the cancer treatments he was about to begin.
Like Hitting Fast Forward
In mid-August, Darryl started radiation, chemotherapy, and immunotherapy just as he was beginning to walk without the walker. Physically, Darryl experienced very few side effects from the cancer treatments, but it has been emotionally and mentally taxing.
"Everything happened so fast, and I didn't really have time to focus on it, to sit on what's really happening," Darryl said. "In my head, I'm still on the day before I found out everything. When I started doing the radiation, I had to have it on a schedule, and I was meeting people there who had been doing it for longer than me and some people who were going to have it for the rest of their lives. And it started to mentally hit."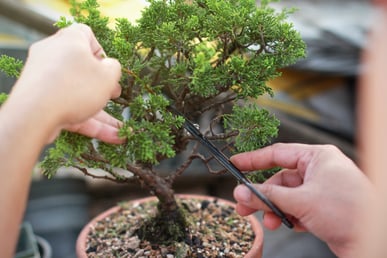 Still, Darryl continued to look forward. Through resources he received from the RMCC team, he connected with an electrician apprenticeship program. He began working and training on the job. He also started attending RMCC's bonsai support group, where patients learn the art of trimming bonsai trees for relaxation while connecting with others going through similar experiences. Darryl has always enjoyed creative activities, such as designing jewelry from found semi-precious stones and playing his guitar. So, this group was a natural fit for him.
Continuing on the Journey
After completing radiation and chemotherapy in October, Darryl got the good news that he is now cancer-free. However, he is continuing with immunotherapy to help prevent the cancer from returning. He will have another scan in about a year to determine if he has any recurrence of cancer.
Darryl deals with ongoing pain in his back and feet due to the surgery and nerve damage from the tumor. Still, he feels grateful to be transitioning back into cancer-free life and for the care he's received from the RMCC team that has gotten him to this point. He is holding on to the dream he had when he first moved to Colorado and looking forward to building on his land as soon as possible. Still, this unexpected part of his journey has changed him and his outlook on life and care.
"Dr. Britt and his staff, they really made me feel nurtured and taken care of," Darryl said. "I was in this homesteading life that is anti-medical system. But now, my mind is completely different. I love these folks. They save lives. They do what they don't have to do. All these people that I met through the will of God. I didn't know any of these folks, and I've gotten the best treatment, the best people. And now I'm healthy again from a sickness I didn't even know I had. I'm not a religious person. I don't go to church. I don't have a faith, per se. But with God, all things are possible."
If you had a cancer diagnosis, where would you turn? Rocky Mountain Cancer Centers offers services through its network of clinics across the Front Range. Find a clinic near you.