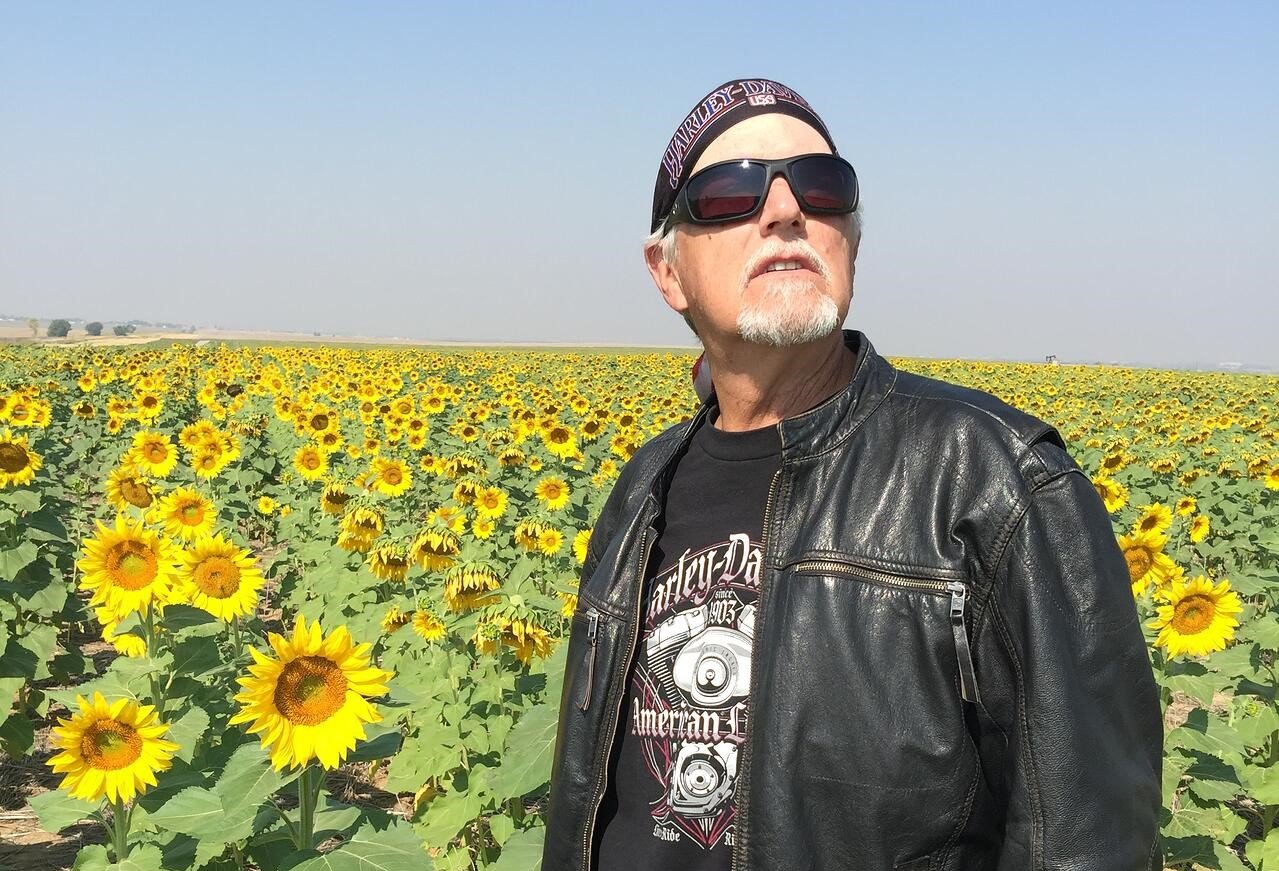 Stage Four Lung Cancer Patient is on the Ride of a Lifetime
What Started With a Nagging Cough Turned out to be Lung Cancer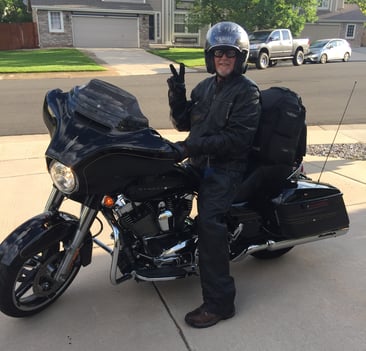 Dave Henderson had recently begun his retirement dream of exploring North America by motorcycle with his wife Connie when he received a daunting cancer diagnosis. But, the adventurous father of eight and grandfather was not about to let cancer stop him. And, thanks to high-quality treatment at Rocky Mountain Cancer Centers (RMCC), and its participation in the nationwide US Oncology Network, Dave has been able to keep moving during cancer treatment.
Dave quit smoking 20 years ago and never really thought he'd be a candidate for lung cancer. Though, looking back, he says it does run in his family: His grandfather died of lung cancer from smoking.
Dave and Connie were riding their new Harley Davidson near Loveland, CO when his test results came back. Stage four lung cancer. Dave will never forget the call from his doctor. And the 40-minute drive home. "I was thinking 'Okay, God,' praying the whole way, actually. 'What's this all about? This is going to be a journey.'"
Cancer Treatment with Results
Now at 66 and with five years of treatment under his belt, Dave is feeling good. But his improved health has not come without an incredible fight. Three rounds of chemotherapy delivered serious side effects. A machine was doing most of his breathing at first, a major hardship for a man with dreams of adventure.
But, just as Dave was able to keep moving during cancer treatment, cancer treatment was also evolving and improving. After gene testing confirmed he qualified for Keytruda immunotherapy — a fairly new drug five years ago — Dave has gone from receiving infusions every three weeks to only needing treatment every six weeks. He describes Keytruda as a wonder drug that works with the body's immune system to fight cancer cells.
Before the new cancer drug, "it was like using an army with slingshots, losing the battle. And then you get a shipment of heavy-duty artillery and it's amazing," Dave says.
A Dedicated Team Helps Fight His Cancer and Keep Him Going During Treatment
Dave credits his faith in God and his faith in his cancer care team at RMCC for his successful ongoing battle. Sincere empathy, understanding, and professionalism stand out as key qualities in RMCC nurses and doctors. Dave describes it beautifully when he says, "watching this team work together is like poetry in motion."
"All of them just have a way about them where they really just connect with each person," Dave says. "And they know everybody that comes in. They make you feel really important and special, which we all are."
Dave's oncologist, Dr. Eiko Browning, has gone above and beyond multiple times, he says, calling in emergency prescriptions when he was out of state, answering texts while on call, and showing the ultimate level of patience and kindness.
"If you're sick and you're in a situation where you don't have any faith in the people that are taking care of you, that would be an awful thing," he says. "So they have my complete confidence, and they know it."
Life is Now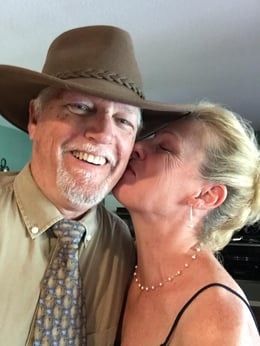 Dave is a retired oil field services engineer who raised eight kids — "It's amazing that didn't kill us," he jokes. When their children had all grown and left home, he and Connie decided to realize the dream of buying a Harley and traveling by motorcycle. Cancer has only made Dave's drive stronger.
"I think in the last five years, I've met more people, I've made more friends, and I've done more things than I have in a lifetime," he says. The couple has explored Canada by motorcycle, riding the bike every chance they get and logging more than 13,500 miles in the last five years. Dave also explored other new hobbies, teaching himself woodworking, hand-carving crafts for loved ones. He's also strengthened a lot of relationships, recently relocating to Prescott, AZ to be closer to his brother and sister-in-law and enjoy warmer winters.
RMCC's affiliation with The US Oncology Network, a nationwide network of cancer treatment providers, has allowed Dave to keep moving during cancer treatment — and continue his treatment without interruption.
"When you're near death, it makes you incredibly aware of how valuable life is and how close you can be to your God," Dave says. "I've been blessed in so many different ways in the past five years."
Always Looking Ahead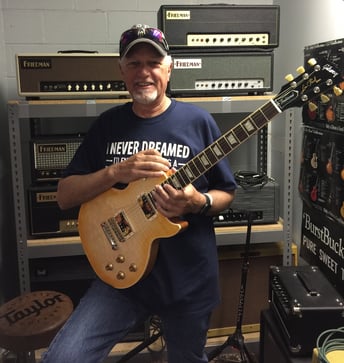 For others on their own cancer journeys, Dave offers this insight: "When you're diagnosed, don't immediately think that's the end. There's life beyond cancer. Getting around your thoughts – your mind – can be an incredible hurdle. Your brain will say 'why are you learning something new when you have this death sentence?' If I would've listened to that voice, I would have wasted the last five years sitting around feeling sorry for myself."
Dave continues to fight, thankfully noting that the tumors in his lung have receded. He'll continue the same regimen prescribed by Dr. Browning, and will shift his care over to Arizona Oncology, which is part of The US Oncology Network like RMCC.
"There's a reason for everything in our lives," he says. "This is part of the plan. I've been blessed with this experience."
Having cancer care that keeps up with patients who relocate allows patients to keep moving during cancer treatment, but there are many other benefits to being part of the Network. Find out more about The US Oncology Network.