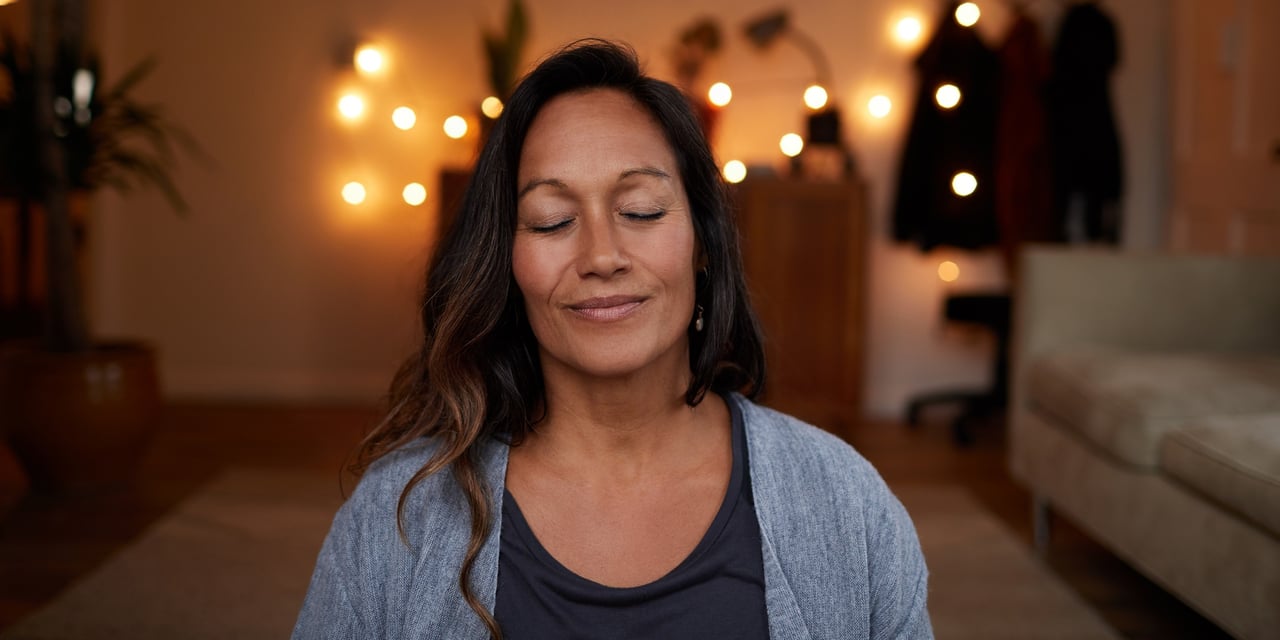 Learn more about how to optimize your life with cancer, including the importance of maintaining good health and prioritizing YOU when it comes to self-care and your goals for improvement, whether spiritual, emotional, physical, or interpersonal.
The Importance of Maintaining Good Health
Protecting your health is more important now than ever before. To maintain your ability to live well after treatment it is important to improve, or avoid developing, other health conditions to the extent this is within your control. Do you smoke? Do you have a sedentary lifestyle? Do you have a poor diet or drink to excess?
One positive effect of making changes to improve (or maintain) your health is that this commitment to better health can also boost your emotional wellbeing. Even doing small things to take care of yourself and making time for yourself can increase your confidence and feelings of self-worth.
Many wellness and cancer patient support programs offer meditation, yoga, and other classes geared toward stress reduction. Exercise classes can be fun and are wonderful ways to connect with others and relieve stress. Spiritual communities can be extremely comforting to their members, providing assistance and emotional support, as well as continuing to offer purposeful opportunities to help others, which can be very gratifying.
Prioritize YOU
Part and parcel of self-care is being honest with yourself about your own needs, especially those involved in getting you to your goals. This may involve setting limits on your time and responsibilities with both family and friends and choosing to make time and space for yourself when you might have neglected to do this in the past.
If you have an issue that needs attention, or a self-improvement goal, use the "4 I's" below to help you focus on what is most important to you right now. The goal of such an exercise is to increase self awareness and prioritize goals for improvement, whether spiritual, emotional, physical, or interpersonal.
The 4 "I's" to a Healthier Life:
Identify: What issues am I struggling with? What would I like to improve?
Investigate: How can I address my issues? Who can help?
Initiate: Develop a plan. Take the first small steps.
Integrate: Make these changes a part of my life.
As you go through the steps, consider writing them out, and sharing your responses with a friend or loved one. Support can be a powerful way to reinforce your commitment to change. If you have access to a professional like a certified health coach, counselor, or social worker, they can help you with this self-assessment.
It is important to take your self-care, especially exercise, at a pace that is sustainable. Being a patient can be exhausting in many ways, and you might find yourself with limited energy even after treatment ends. You would not be alone in this. The most common symptom and the one identified as most troublesome to all cancer patients is fatigue. Yet fatigue will get worse if ignored. One of the best ways to combat it is to get moving. Moving your body can hasten healing and help you recover strength that may have been lost during treatment and recovery.
Of course, you will need to check with your physician before starting any activities after surgery, treatments, or interventions. But once you've been cleared, just start, one step at a time, maybe with short walks inside your home. Any gentle movement builds a foundation for more exercise over time. Cooking and house-work can be exercise—put on your favorite tunes and move to the music!
Learn more about patient resources we have available at Rocky Mountain Cancer Centers to help you throughout your journey.