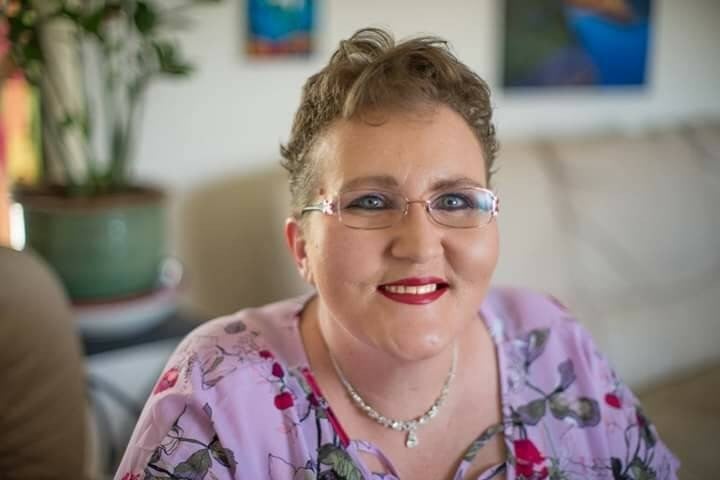 By Tracy Jimenez
At 46, I was diagnosed with stage 2 cervical cancer after experiencing months of back and leg pain. I was a busy mother, uninsured and unaware that low back pain could be a sign of reproductive health concerns. It was shortly after that I discovered I had an 8 cm tumor on my cervix, and I was informed that I had cervical cancer. For the next six months, I underwent 28 rounds of radiation, six rounds of chemo, and four rounds of brachytherapy.
And now, I am cancer free and here to advocate for our community. I've devoted my time since my diagnosis to raising awareness of cervical cancer, HPV, and often-missed signs and symptoms of reproductive cancer. This journey has led me to become an ambassador for Cervivor and an advocate for Immunize Colorado.
Why do I do this?
When I was first diagnosed, I didn't understand HPV or cervical cancer. Often, women's reproductive cancers are whispered about rather than shouted – entire generations going by without education on how to avoid or deal with this disease. This obvious lack in public discussion brought me to the point of advocacy. I want to save lives.
The first step in doing that is through vaccination. The HPV vaccine has proven effective in lowering a person's risk of developing certain reproductive cancers. And yet, not enough is being done to promote this life-saving vaccine. We should all talk to our family and friends, encouraging they stay up-to-date on their vaccinations.
Next, we need to make sure everyone is getting the appropriate screening. One of the key ways to prevent cancer or to find it at an early stage is through early screening, such as a PAP or HPV test. These tests check for abnormalities and inform doctors of any issues you may be having. You should feel comfortable speaking with your doctor about any concerns or pain you're experiencing.
Where I find hope.
I find hope in each new day. From the moment I wake up, I'm grateful to the Lord for giving me time. I plan to use this time to raise awareness and advocate for cervical cancer awareness.
I've also discovered hope in speaking with other women. Through groups that I organized, women have come together to talk about their experience with reproductive cancer. Feeling heard is an important part of healing. It's also what I want to provide to those who are feeling alone with their diagnosis or healing.
Ultimately, my goal is to end the stigma around cervical cancer. We need to speak loudly, be heard and to listen, in order for this and the next generation of women to have a chance to beat the disease before they ever have to face it. Through education and vaccination, we can eradicate cervical cancer. Speak up.