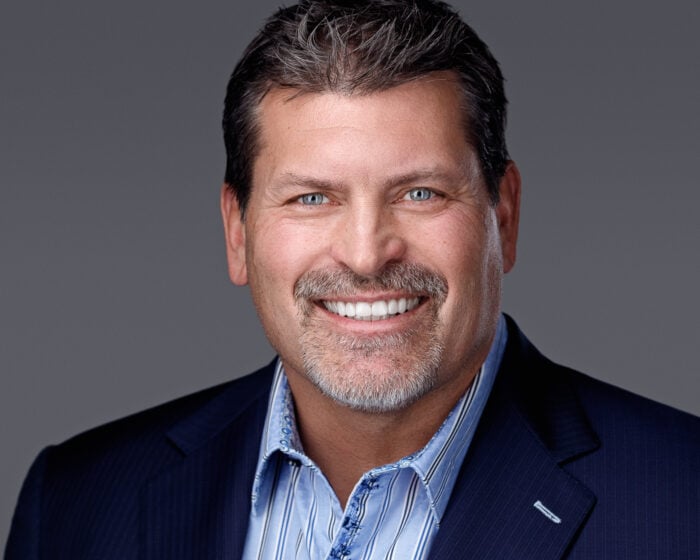 Former NFL Star and Current Radio Host Mark Schlereth Talks About How 'Easy' It Is To Get Screened For Colon Cancer
Former NFL football player and current sportscaster on 104.3 The Fan, Mark Schlereth has spent the last few years lending his voice to raise awareness for colorectal cancer. Having lost his father-in-law and other loved ones to cancer, Schlereth was more than happy to help, he said.
"Ultimately, we've all been touched by the effects of cancer somehow," he said, noting that his mother is currently fighting multiple myeloma, a blood cancer.
Each March, in honor of Colon Cancer Awareness Month, you'll hear Mark's voice reminding people that screenings can help save lives. Colon cancer is the second cause of cancer deaths in the United States, after all. But he's not just talking the talk, he's also taking the time to visit the doctor for colonoscopies as well.
"I had my first colonoscopy when I was 49," Mark said, giving his wife the credit for making the appointment for him and getting him to "do all the things I'm supposed to do."
Now age 55, Schlereth had his most recent colonoscopy three years ago.
"Since it was fairly clear, now I'm on the every five-year plan," he said.
During his professional football career, Schlereth saw the inside of many surgical suites, undergoing 29 surgeries before he retired in 2000.
"For me, it was really no big deal to have a colonoscopy," he said. "At the end, I was like 'really, we're already done?' It was so simple. It really meant that I got a day off and then a good drug-induced nap, which was good since I can always use a little extra sleep," joked Schlereth, who is up by 4:30 or 5 a.m. most days of the week for his early morning radio show with Mike Evans.
For Schlereth, the most unpleasant part was not being able to eat solid food for 24 hours before the procedure. And it was a small price to pay for the peace of mind.
"The stuff they have you drink to clean you out is not incredibly unpleasant," he said. "And the procedure itself is easy. You have an IV, they put some drugs in you and you fall asleep. There's no discomfort afterward. It really is one of the easiest procedures," he said.
In hopes of preventing colon cancer, or catching colon cancer at an early stage, the American Cancer Society recommends regular colon screening for most average-risk people starting at age 45. If you have a family history of the disease or have other risk factors that could increase your chances of getting colon cancer, however, your doctor may recommend screening at a younger age.
Of note, in the last 2-3 years, cancer doctors at Rocky Mountain Cancer Centers, like Dr. Sujatha Nallapareddy, have seen an alarming rise in colorectal cancer in young adults. As such, Dr. Nallapareddy is working with a multidisciplinary team to increase education and raise awareness. It's important to know some of the early warning signs of colorectal cancer, she advocates. In most cases, colorectal cancer begins as small, noncancerous (benign) clumps of cells called adenomatous polyps, which over time, can develop into cancer.
Here are some common signs of colon cancer you should not ignore:
Changes in bowel habits, such as diarrhea, constipation, or narrowing of the stool that lasts for more than a few days
Rectal bleeding or blood in your stool
Stool that is dark in color
Unexplained weight loss
Fatigue or weakness
A feeling of not being able to empty your bowels
Abdominal discomfort (i.e., bloating, gas, or cramps)
Courtesy of RMCC and Lowe's, you can also pick up a free lightbulb at Lowe's during the month of March while supplies last. Put the lightbulbs in your front porch light fixture to help bring awareness to the importance of getting screened for colon cancer.
"Get your blue light and then get your colonoscopy done," Schlereth advocates.