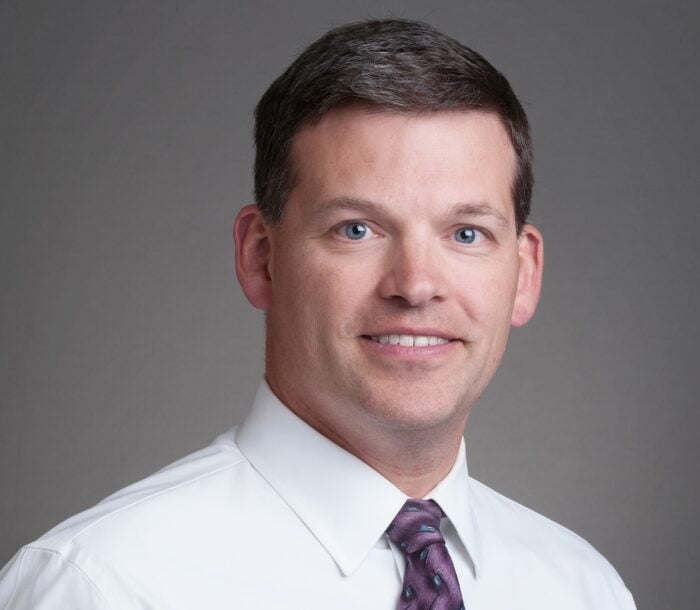 For radiation oncologist Dennis Carter, the answer is yes
There's one question Dr. Dennis Carter, a radiation oncologist at Rocky Mountain Cancer Centers, asks his patients when he first meets them that sometimes garners a look of surprise.
He asks them about their spiritual beliefs.
"Some people say a doctor shouldn't ask about people's faith but I ask for their perspective," Dr. Carter says.
It's arguably one of the most important questions he asks during that first visit, he says.
Why?
"Spiritual beliefs are an important dynamic in people's understanding of health and disease," he says. "Religious beliefs impact decision making for better or worse, usually better from my perspective."
That's partly because a patient's faith serves as an important coping resource.
"For example, for someone involved in a church, that's a primary resource outside of family that people can lean on for support," he says.
Additionally, it might help a patient feel less helpless or out of control, a feeling that often accompanies physical illness. A person's faith can help them feel less stressed and give them an increased sense of purpose and meaning even in the face of a cancer diagnosis. In short, it helps people cope.
"Faith gives us courage," Dr. Carter says. "It doesn't take away our fear, but it gives us the courage to make it through."
When Dr. Carter talks to patients who report a strong faith, he asks about how their spirituality is influencing their cancer experience. They explain their faith has given them hope.
"First, they believe that God has the power to change their outcome; to help the treatments work more effectively or to give them wisdom," Dr. Carter says. "And second, they also believe that whether or not they survive, there is something more than their human experience. Essentially, it's not 'all important' that they have a favorable cancer outcome. Whether they live or die, they know they're going to be fine."
Additionally, there's some clinical evidence that faith can influence patient outcomes for the better as well, Dr. Carter says. A 1991 study that looked at heart bypass surgery patients found that 97% of patients reported that prayer was helpful in coping and that 96% of patients used prayer to deal with stress. In another study of breast cancer patients published the same year, 88% of patients surveyed considered religion to be important and 85% felt religion helped them cope.
Even national organizations, such as the Association of American Medical Colleges, the American Academy of Family Physicians (AAFP), and the Joint Commission Accreditation of Healthcare Organizations acknowledge that spiritual resources are an integral part of health care and daily life. In fact, the AAFP recommends that patients undergo a spiritual assessment upon admission and have found that addressing spirituality may help when forming a comprehensive treatment plan for patients suffering from chronic pain. Spirituality should also be addressed as one of the core components of quality end-of-life care.
Dr. Carter prays with his patients who are open to it, he says.
"I've found you can discuss faith pretty openly with patients as long as you use sensitivity, permission, and respect," says Dr. Carter, who believes it's important for medical providers to address people's faith and the role it plays in their disease and treatment. "If a provider has no faith and the patient has none, the discussion has limited impact, but if either the patient or the provider has faith and belief, there's probably strength provided to each of them. And if both do, then there's a synergistic impact."
At the end of treatment, Dr. Carter often hears about the positive aspects of cancer from his patients — something that might surprise someone who has never had a cancer diagnosis. "I've had people tell me once they're through the storm that they would not wish away their cancer if they could," he says. "In a way, cancer is a way to face our mortality and hopefully be cured and still be able to live. It's almost like being on our deathbed, looking back at life and what's important, yet then being able to continue on in life. During such times, we realize what is really important in life, and better recognize that other things we thought were important are not. Cancer is a way to really look back at your life and understand and think about it. And if we're able to cure cancer, or even if not, people live the rest of their lives with a new perspective and purpose. It's a gift."