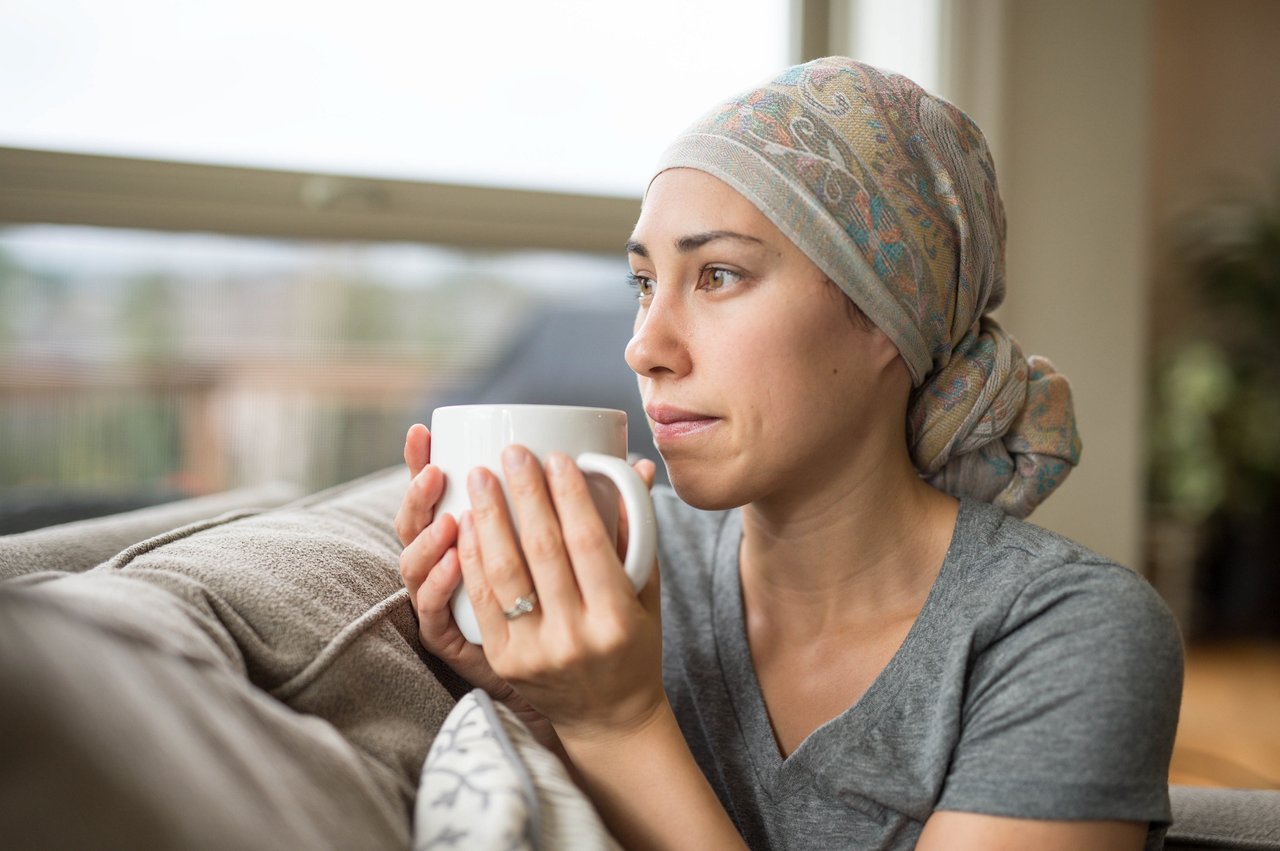 Are the habits we develop in our youth putting us at greater risk for developing cancer at a younger age? According to a recent study, early onset cancers – those diagnosed before age 50 – are rising, and early exposure to risk factors may be a key link. But by being aware of this increase in cancer rates and what's causing it, we can learn what we need to do to reduce our risk.
"The habits you develop in youth carry over into adulthood," said Dr. Gregory Britt, board-certified hematologist/medical oncologist at Rocky Mountain Cancer Centers (RMCC). "We're starting to see the effects of those practices that are starting early in life. The study is a call to action around screening and awareness."
Knowing the Key Risk Factors
The study, conducted by researchers at Harvard T.H. Chan School of Public Health and Brigham and Women's Hospital in Boston, determined that several lifestyle-related risk factors developed during adolescence and early adulthood may be contributing to the higher risk of developing cancer before age 50. These include:
Consuming alcohol
Eating highly processed foods
Lack of exercise
Obesity
Sleep deprivation
Smoking
Researchers found a correlation between these habits developed earlier in life and 14 cancers diagnosed at younger ages:
Breast cancer
Colorectal cancer
Endometrial cancer
Esophageal cancer
Extrahepatic bile duct cancer
Gallbladder cancer
Head and neck cancer
Kidney cancer
Liver cancer
Bone marrow cancer
Pancreatic cancer
Prostate cancer
Stomach cancer
Thyroid cancer
Diet and Cancer Risk
Strong evidence shows that what we eat may be contributing to increasing cancer cases in younger people.
"Diet plays a big role," Dr. Britt said. "Our 'fast food' culture is catching up with a lot of people around the globe. Having a fatty diet and eating a lot of red meat and processed foods are definitely contributors."
Research shows poor eating habits are linked to many different cancer types, including colorectal cancer and breast cancer, among others. One study concluded that consuming a high amount of ultra-processed foods is linked to a higher likelihood of developing breast cancer, while another study found poor diet increased risk of ovarian and brain cancer. Examples of ultra-processed foods include packaged breads, sweet or salty snacks, soft drinks, fish sticks, chicken nuggets, instant noodles and soups, and other foods made from sugars, oils, and fats that are engineered for appearance and shelf-life.
"Eating a lot of processed foods and red meats may play a role in the incidence rate of these cancers in many parts of the world," Dr. Britt said. "For example, in some countries where people do not consume a lot of red meat from cattle as we do in the United States, such as India and Mongolia, rates of colorectal cancers are much lower. Lack of fruits and vegetables in our diets also makes a major difference."
So what should you be eating – and avoiding – to help protect your health? Experts recommend:
Eating a diet filled with whole grains, fruits, vegetables, and beans. This includes foods like whole-grain bread and pasta, oatmeal, brown rice, strawberries, grapes, cauliflower, kale, tomatoes, legumes, and lentils.
Limiting "fast" foods, such as burgers, fried chicken, french fries, and high-calorie drinks, as well as prepackaged, processed foods.
Cutting back on red and processed meats and eating more poultry and seafood. While beef and pork are two of the more common red meats, this category also includes veal, lamb, mutton, and goat. Processed meats are those that have been salted, fermented, cured, and smoked, including both red meats and poultry. However, red meat also contains protein, iron, and vitamin B12, so you shouldn't necessarily stop eating them but eat them in moderation. Fresh seafood and poultry are generally healthier options.
Limiting sugary drinks. Beverages sweetened with added sugars, such as sodas and juices, can lead to obesity, which is a key risk factor for many cancers. Though obesity is rising among people of all races and ethnic backgrounds, American Indians and Native Alaskans are at higher risk.
Limiting alcoholic drinks. Studies show every 10 grams of alcohol consumed per day can raise the risk of developing cancers such as colorectal, head and neck, and breast cancer by up to 25%.
Staying Physically Active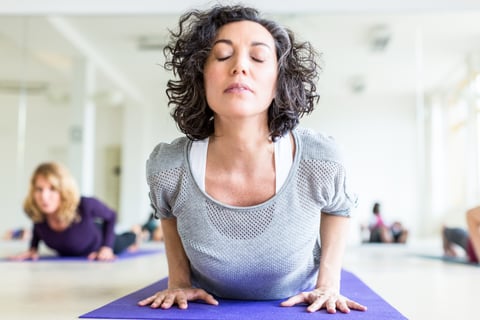 In addition to diet, the amount of exercise you get on a regular basis can affect your cancer risk. Studies have revealed that people who get plenty of physical activity may have a significantly lower risk of developing certain cancers, such as colon and breast cancer. Research also points to having a sedentary lifestyle as a separate risk factor. Spending excessive amounts of time sitting or lying down can raise the risk of developing endometrial, colon, and lung cancers by up to 35%.
The American Heart Association recommends that adults get at least 150 minutes of moderate-level exercise per week. This could include activities like walking, jogging, swimming, bicycling, or even performing household chores that get your heart rate up.
Screening and Early Detection
The good news is that survival rates for many types of cancer have increased, in large part due to screening and early detection. That's why it's essential for people to be aware of their risk factors and talk to their physicians about when to screen for certain cancers.
Colorectal Cancer
The U.S. Preventive Services Task Force (USPSTF) reports an estimated 10.5% of newly diagnosed colorectal cancer cases occur in patients under 50. Between 2000 and 2016, the number of adults between the ages of 40 and 49 diagnosed with colorectal cancer rose by 15%. In response to this serious public health concern, the American Cancer Society and the USPSTF have lowered the age for people at average risk of colorectal cancer to begin screening from 50 to 45.
While colonoscopies are considered the gold standard for screening, other screening methods are also available.
"Colonoscopy is a very effective tool, but other stool-based tests do exist for average-risk individuals," Dr. Britt said. "These screening options are definitely better than nothing."
For people at high risk, including those with a family history of colorectal cancer, screening may begin much earlier. Talk to your doctor to determine when to begin screening and what type of screening test is the best choice for you.
Breast Cancer
Rates of early-onset breast cancer are also on the rise. But breast cancer death rates have declined steadily since 1989 due in part to enhanced awareness and screening.
"Throughout my career, I have seen patients in their thirties and forties be diagnosed with breast cancer," Dr. Britt said. "While some cancers are genetically driven, there has been an increase in sporadic cancers, which are likely linked to changes in lifestyles that have occurred over time."
In addition to diet and physical activity, these include delaying having children until an older age, not having children, and choosing not to breastfeed.
The American Cancer Society recommends women at average risk between the ages of 40 and 44 talk to their physician about whether to begin yearly mammograms, although all women between ages 45 and 54 should get screened every year. Those 55 and older can switch to every other year or continue on an annual basis. However, women at high risk may need to begin mammograms at an earlier age. According to the National Cancer Institute, Black women are more likely to be diagnosed with breast cancer at a younger age and with a more aggressive type of breast cancer compared to white women.
Other Cancers
Screening is available for other cancers but is generally only recommended for certain individuals. For example, men can talk to their doctor about whether to have a prostate-specific antigen (PSA) test to screen for prostate cancer. For lung cancer, low-dose CT screening is only recommended for certain individuals at high risk.
Talk to a provider about your cancer risk factors. For more information about screening, visit RockyMountainCancerCenters.com.