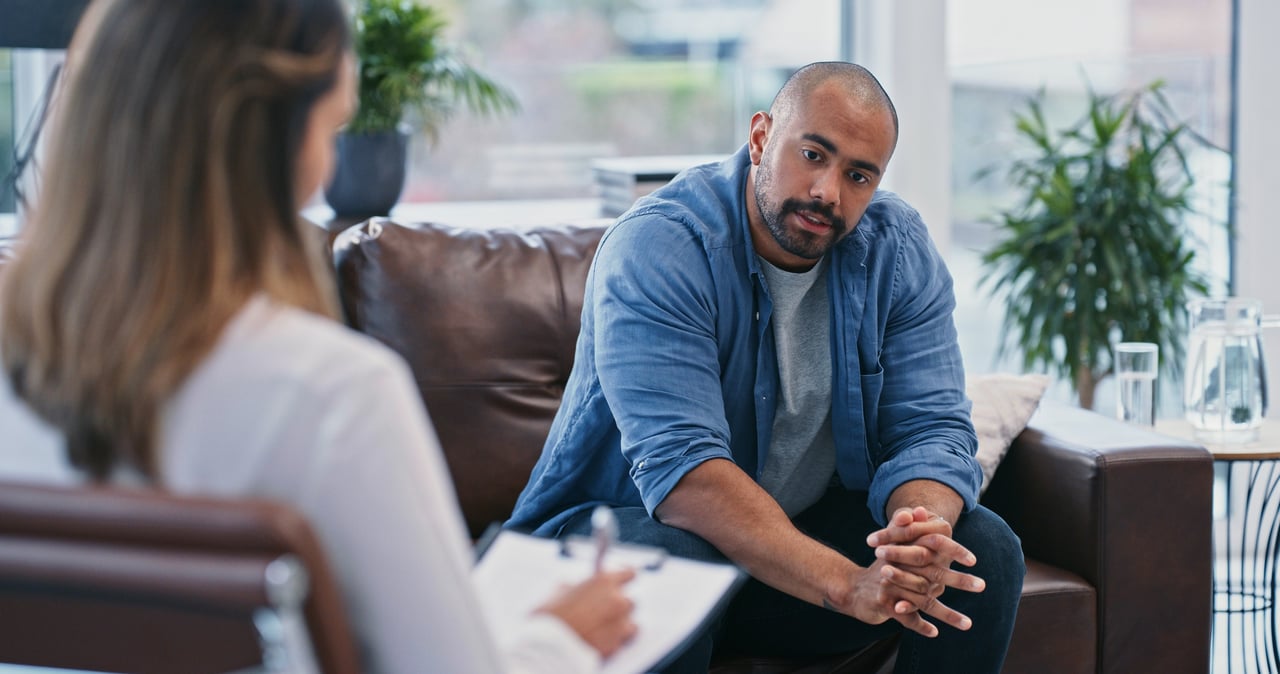 When you finally hear the words you've been longing to hear – "You're cancer-free!" – you expect to want to celebrate. But if you're like many cancer survivors, you feel some sense of relief, but you may not feel much like celebrating yet. Many cancer survivors experience "survivor guilt" when so many others did not make it.
"Cancer is hard on your body," said Amy Colver, social work and supportive care manager at Rocky Mountain Cancer Centers (RMCC). "But it's difficult to prepare for how hard it is on your mind and emotions."
Cancer Survivorship: Don't Neglect Your Mental Health
"Cancer is a life-changing event," Amy said. "It's normal to experience a wide range of emotions during and after cancer treatment. You may feel angry, worried, or lonely. You might feel grateful or hopeful, numb or overwhelmed – or everything all at once."
After completing cancer treatment, many people feel a deeper connection to loved ones or a new appreciation for life. But just like lingering physical symptoms of cancer treatment, such as fatigue or chemo brain, mental health issues, such as anxiety, feeling alone, or body-image concerns may also remain or even get stronger.
When you no longer have to juggle the constant schedule of treatments and medical appointments with the other demands of your everyday life, you may be left alone with your thoughts for the first time since before your cancer diagnosis. Or, you may feel like you're no longer doing anything to "fight" the cancer.
An assortment of ideas and feelings will likely come up, including life's big questions. While it's normal to ask these questions, you may also experience intense feelings of shame or guilt about your survival, especially if you keep asking why you survived when others did not.
Survivor's guilt can be an especially difficult emotion when you have a relationship with another person who has similarities in their experience to your own. You may have connected and developed relationships with this person or people at your treatment center, in a support group, or within your community. It is understandable to feel difficult emotions when you survive something that others may not, especially when the experience is relatable in some ways to your own. Being aware of your emotions, the signs of survivor guilt, learning ways to cope with difficult thoughts and emotions, and knowing when to ask for support are essential to making a healthy transition from cancer patient to cancer survivor.
Understand the Symptoms of Survivor Guilt
Survivor guilt is an experience of mental and emotional distress after facing death. People with survivor guilt may have thoughts or feelings of:
Negative feelings or self-talk about things you have or have not done
Helplessness, powerlessness, or failure to take care of or save others

Not being as worthy of life as others who died
Shame
Wishing that you had died instead of someone else
People with survivor guilt may feel or think all these things or only one or two of them, and these thoughts and feelings may change from day to day.
Symptoms and thoughts surrounding survivor guilt can feel very real and are difficult to process. Still, it's a common experience among people who have faced or witnessed life-threatening events and have survived. One study showed that more than 60% of lung cancer survivors had experienced survivor guilt.
You may find that it is challenging to create space around these thoughts and feelings, but your feelings are valid. It may be helpful to talk about your experience with others, whether that be a mental health professional or someone you trust. Connecting with other cancer survivors may also be helpful.
PTSD: A Serious Side Effect of Survivor Guilt
Post-traumatic stress disorder (PTSD) is not unheard of after surviving cancer. Roughly 19% of individuals who have lived through cancer diagnoses and treatments experience symptoms related to PTSD. These symptoms usually begin soon after a traumatic event but may take longer to develop.
PTSD is a serious mental health condition. It is treatable, but medical advice and treatment from a qualified mental health provider are needed to recover.
You may have PTSD if:
The thoughts and feelings get worse instead of better
Guilt interferes with your relationships or the things you need to do every day
PTSD involves significant emotional and physical responses to trauma. Symptoms of PTSD are complex and often prevent you from living a full life.
People with PTSD have a combination of:
Re-experiencing symptoms, such as flashbacks and nightmares

Avoidance symptoms, for example, staying away from a place or person that brings up memories of the traumatic experience

Arousal and reactivity symptoms may include constantly feeling tense, having trouble sleeping, or being easily startled
Cognition and mood symptoms such as losing interest in favorite activities or feeling disconnected from other people
Going through cancer treatment can be a traumatic event for many people. And survivor guilt is one possible response to that trauma. But most people who experience trauma and have survivor guilt don't develop PTSD.
If you think you may be experiencing symptoms of PTSD, contact your care team right away.
Overcoming Survivor Guilt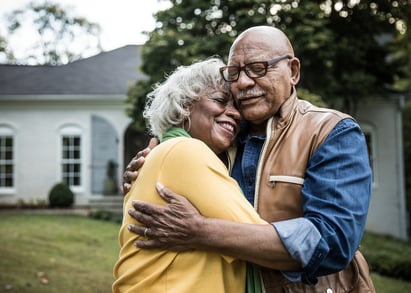 It can take time and support to heal from trauma, but most people with survivor guilt begin to recover within three months after the traumatic experience.
"While survivor guilt is common, it is difficult to go through alone," Amy said. "Connecting with others and finding ways to express your thoughts and feelings about survivor guilt are an important part of the healing process."
To help you cope with survivor guilt, you may find it helpful to:
Express yourself creatively, for example, through writing or art.

Join a support group for cancer survivors. RMCC offers two groups specifically for survivors:

Empower Your Recovery

and

I'm Done with Treatment, What's Next?

For more information, please visit our website or contact the social worker at your nearest RMCC location.
Practice mindfulness or meditation.
Read about the experiences of other cancer survivors.
Seek spiritual support if you are religious.
Share a walk or a favorite hobby with a friend or family member.
Talk through your thoughts and feelings with a mental health professional trained in working with cancer survivors.
"It's important to remember you're not alone even if you feel lonely," Amy said. "Your connection to RMCC doesn't stop when you finish treatment. We're here to help you transition back into life without cancer."
Learn more about RMCC supportive services for cancer survivors or request an appointment at the RMCC location near you to take the next steps in your journey. For immediate support that is available 24/7/365, please call Colorado Crisis Services at 1-844-493-8255 or text "TALK" to 38255.