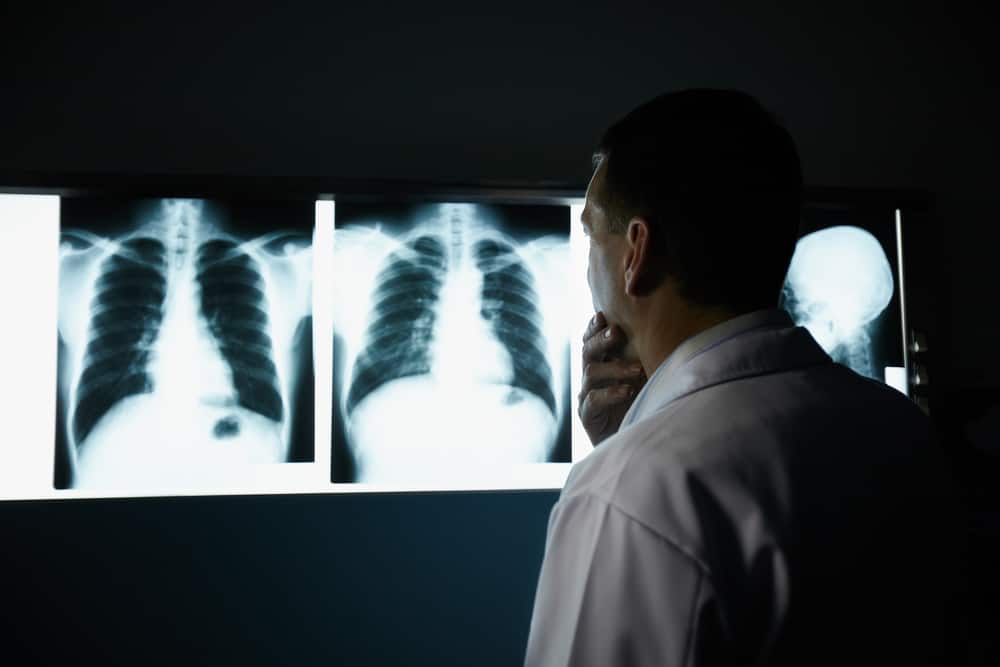 For years, lung cancer was considered a disease of smoking, of aging, and of men. Today, it's clear that women are just as prone to developing the disease. In fact, it's the leading cause of cancer deaths in women, killing more women each year than breast cancer, uterine cancer, and ovarian cancer combined. And unfortunately, this number continues to grow even though the incidence of lung cancer in men continues to decrease.
The good news is that there has been a growing focus on gender differences in health and disease over the last couple of decades, which has uncovered important information regarding how lung cancer behaves differently in women than it does in men. Because of this knowledge, lung cancer treatment has become more sophisticated and targeted for patients.
Researchers and physicians have long recognized that lung cancer is not a single disease, but many different ones. And we now know, too, that lung cancer can be a very different disease for women than for men.
What Are the Lung Cancer Differences in Women?
One difference is that women are more likely to develop a different variety of lung cancer than the one that most often affects men.
Generally, there are two types of lung cancer:
Non-small cell lung cancer, which accounts for about 80 to 85 percent of lung cancers
Small-cell lung cancer, which comprises 15 to 20 percent of diagnosed lung cancers
However, non-small cell lung cancer has three subtypes:
Adenocarcinoma, which accounts for about 50 percent of non-small cell cancers
Squamous cell carcinoma, the second most common type of non-small cell lung cancer
Large-cell lung cancer
Women are more likely to have lung adenocarcinoma than other types of lung cancer, while men are more likely than women to develop squamous cell carcinoma and small-cell lung cancer.
Different Disease, Different Symptoms
Another difference lies in the lung cancer symptoms that women experience. Over the years, we've learned that heart attack symptoms are different in women than in men. This, too, is true of lung cancer symptoms.
In small-cell or squamous non-small cell lung cancers, tumors often grow near or within large airways, where they are likely to cause coughing, bleeding, or airway infections. So, in men, those symptoms often are the first indication of lung cancer.
Women, on the other hand, are more likely to develop adenocarcinoma, which has its own unique set of symptoms. In that cancer, tumors often grow on the outer edges of the lungs, meaning they are less likely to cause coughing or bleeding.
Symptoms of lung cancer in women, which tend to be vague, can include:
Fatigue
Shortness of breath
Chest and back pain
In the past, those symptoms have not been widely associated with lung cancer, which may be one reason adenocarcinomas — the lung cancers most likely to affect women —often are detected later.
While cigarette smoking still accounts for 80 to 90 percent of lung cancers, some 20 percent of women diagnosed with the disease have never smoked. In fact, a higher percentage of women who have never smoked are diagnosed with lung cancer than men who have never smoked.
Despite These Differences, There is Hope
Although there isn't a direct explanation for these differences between men and women, there are still many reasons women facing lung cancer should be encouraged.
Some things to consider:
Researchers aren't sure why — it may be the type of lung cancer women tend to get or hormones may play a role — but the prognosis for women often is more favorable.
Women historically have responded better to some chemotherapies used in treating lung cancers.
Some of the most successful new lung cancer therapies target tumors with specific genetic mutations, including one known as epidermal growth factor receptor (EGFR). For reasons still being researched, EGFR is more common among women with the disease than it is among men.
Research is ongoing, which means more drugs to treat lung cancer will be available as time goes on.
A greater understanding of the disease, and lung cancer differences in women, is leading to unprecedented treatment advances. This means that for both women and men with lung cancer, the outlook has never been better.
*Originally published November 2017. Updated August 2020.