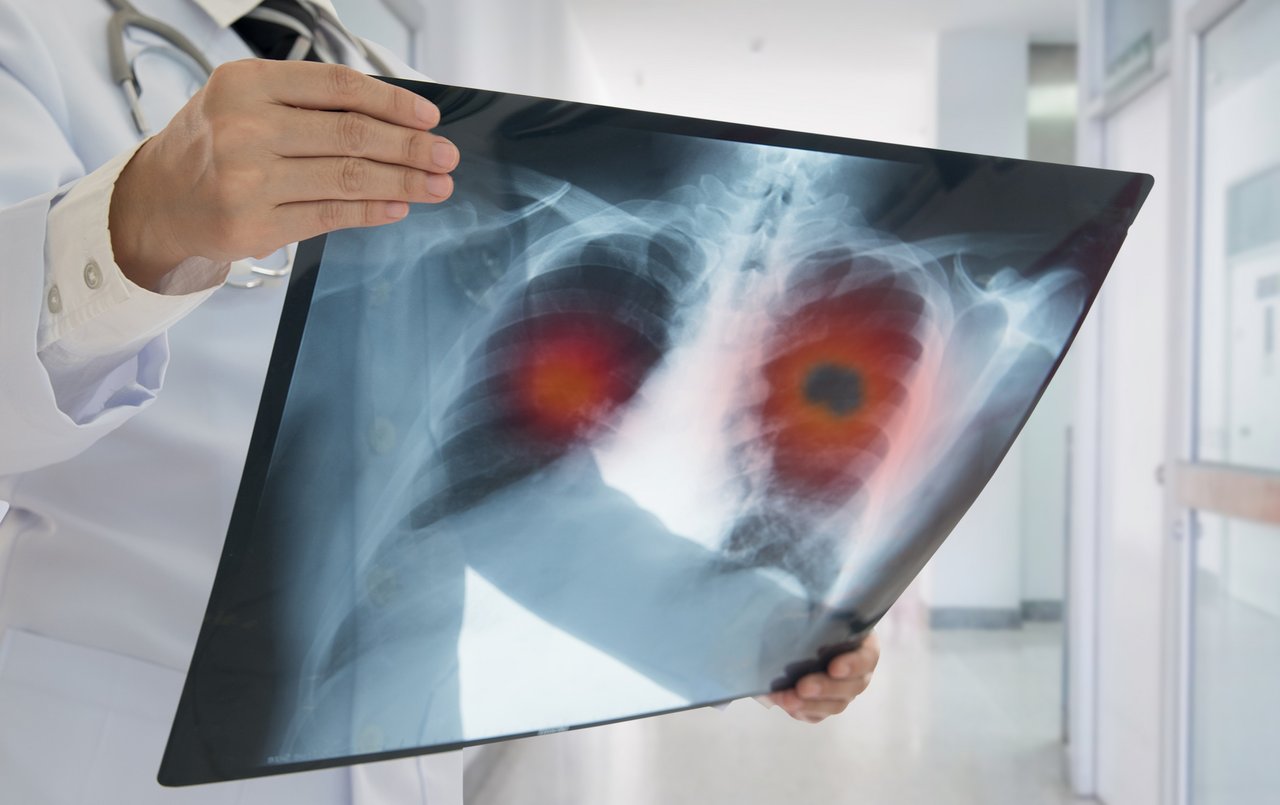 Healthcare providers who work with cancer patients are familiar emotions that surround a diagnosis of lung cancer. Patients commonly experience fear, sadness, anxiety, and anger. In that regard, physicians and other providers are not immune to these same emotions. After years and decades of working closely with these patients, healthcare workers can also experience despair. Losing a patient, brave and beloved, is painful. That level of care and dedication is not lost with the patient – it is carried on and not forgotten.
The sunrise brings hope, and we perceive a new dawn for the treatment of lung cancer. Such hope was woven throughout much of a new educational virtual event RMCC provided for healthcare providers, who play such a critical role in helping achieve successful outcomes in the treatment of lung cancer. These providers help diagnose cancers, support other complex medical problems, and offer continued care for survivors. The full video of the conference is embedded below, for any who wish to watch it.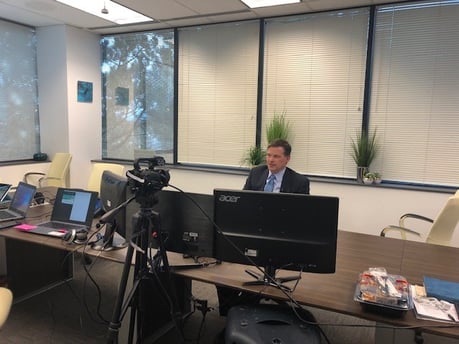 Although lung cancer continues to be dangerous, optimism was a common theme throughout the conference. The event began by highlighting the serious nature of lung cancer. As Dr. Robert Jotte pointed out, we are seeing fewer lung cancers due to the reduced use of smoking in our society. Treatment is improving, as well, with many new medicines and technologies that are better tolerated and more effective. Even for the advanced stage 4 lung cancers, Dr. Jotte says, "We are keeping our stage 4 lung cancer patients alive for much longer periods of time than we ever imagined. We are finally realizing some of the hopes we had many years ago."
It remains true that the best way to lower the risk of lung cancer is to reduce tobacco and nicotine use. However, past behavior cannot be changed. It's important to take action in the present in order to change the future. Even when we can't prevent cancer, we can still improve outcomes by finding the cancer at an earlier stage, when there are far better outcomes. One of the keys to finding cancer is through lung cancer screening with low-dose annual CT scans for those with a history of smoking. Dr. Doug Reznick points out that chest CT screening has been shown to reduce death rates from lung cancer in large randomized studies, as reported in the New England Journal of Medicine. Dr. Reznick further explains, "The United States Preventative Task Force recommended it… despite those recommendations, it is still highly underutilized… in the range of less than 5%."
Dr. Dennis Carter reviewed highlights related to improvements in lung cancer treatment with radiation oncology. From a technical standpoint, recent years have seen significant advances in precision through integration of imaging. Advanced planning techniques have given tools to help radiation oncologists shape the dose delivered. Nonsurgical, high precision, high-dose ablative techniques such as stereotactic radiosurgery (SRS) and stereotactic body radiotherapy (SBRT), or stereotactic ablative therapy, have resulted in marked improvements in control of well-defined cancers. However, the most significant improvements in clinical outcomes have been the result of advanced technology in combination with improvements from other specialties, such as those related to diagnosis and medical oncology. For example, early diagnosis allows for the implementation of SBRT in lung cancer, which now rivals outcomes seen in surgery, with 90% local control and 65% 10-year overall survival reported. Similarly, advances in systemic therapy have enabled our ability to control cancer at distant sites. Controlling distant microscopic cancer allows for the excellent local control in the lung that can be achieved with surgery or radiotherapy, resulting in improved long-term cures. Even those with limited metastatic disease are sometimes cured with the addition of radiotherapy or surgery to those metastatic sites because of parallel advances in systemic therapy.
Chemotherapy has long been the mainstay of treatment for advanced or metastatic lung cancer, and many have benefited. However, as Dr. Hossein Maymani points out, recent advances with the use of immunotherapy and biologics/targeted therapy have resulted in some patients experiencing long-term control of their disease, with many more surviving beyond 5, and even 10 years. Dr. Tim Murphy discussed that these favorable outcomes have resulted in an entirely new set of toxicities to manage. He reports that this puts all organs at serious and life-threatening risk. Even so, 95% of patients tolerate the treatments with only mild toxicity at a level that might be annoying, but not require changes in treatments. For these patients, primary care and specialty physicians play an important role in the care team.
Dr. Jotte returned to discuss options for participation in research trials. At any given time, RMCC typically has about 25-30 trials available to lung cancer patients, all with very specific selection criteria. Clinical trials are an important part of cancer care. Not only does society benefit from the knowledge gained in these studies, but individual patients can benefit. In fact, the incredible results we are seeing today in cancer treatment are known because of the brave individuals who participated in these trials 15 or more years ago.
Some key take home points from the education conference were:
Outcomes in lung cancer are improving across the board.
Annual low-dose CT screening in current or previous smokers improves survival.
Advances in radiotherapy, chemotherapy, immunotherapy, and biologics are radically changing outcomes for lung cancer.
A multidisciplinary approach is necessary, involving medical oncology, radiation oncology, surgery, radiology, pathology, pulmonology, primary care, and many more.