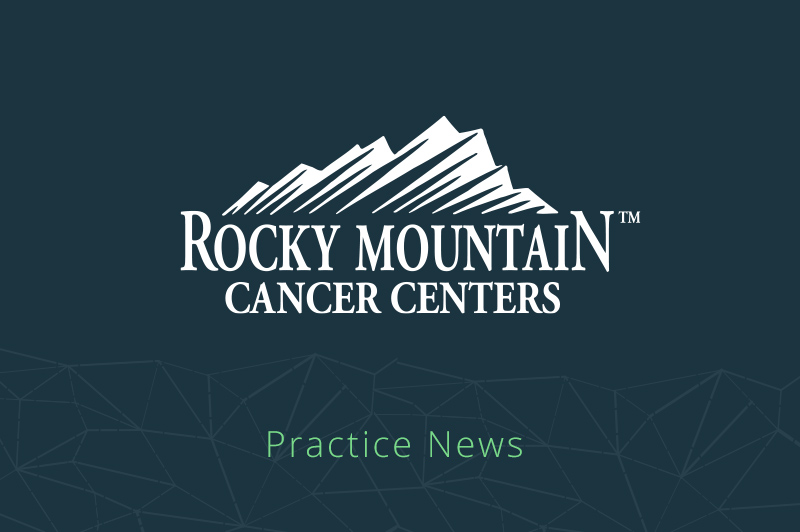 Dr. Coleman brings extensive expertise in cancer research and program development to The Network
THE WOODLANDS, Texas, March 31, 2020—The US Oncology Network (The Network) has named prominent cancer researcher Robert L. Coleman, MD, FACOG, FACS, as its new Chief Scientific Officer. In this role, Dr. Coleman will be the senior-most clinician scientist on The US Oncology Network leadership team and will have a broad set of responsibilities aimed at expanding the organization's research efforts and strengthening the culture of research across The Network. The US Oncology Network, which is supported by McKesson Corporation, is one of the nation's largest networks of integrated, community-based oncology practices dedicated to advancing high-quality, evidence-based cancer care.
Dr. Coleman, who most recently served as executive director of MD Anderson's Cancer Network Research Program, joins the organization on March 31. He will work collaboratively with The Network and McKesson leadership teams as well as manufacturers, laboratory and device companies, and physicians in The Network.
"We are honored to have someone of Dr. Coleman's stature join our leadership team," said Michael V. Seiden, MD, PhD, president, The US Oncology Network. "He is an internationally recognized leader in ovarian cancer research and has been instrumental in developing many of the promising treatments that are now available for ovarian cancer management. His strong background in clinical research and his deep expertise in creating and managing research programs in various care delivery settings make him an excellent fit for our organization as we continue to grow and enhance our research program."
Dr. Coleman will lead US Oncology Research, one of the largest research programs in the country drawing from a network of more than 1,000 experienced investigators and dedicated clinical staff who specialize in oncology clinical trials. For the past 20 years, physicians in the research network have enrolled more than 78,000 patients in over 1,600 trials and have played a role in more than 95 FDA-approved cancer therapies. Through US Oncology Research, Dr. Coleman will work to develop the infrastructure and support necessary to make participating in research more accessible to all physicians in The Network, enabling them to incorporate more novel therapies into their patients' treatment plans. Additionally, he will identify opportunities and develop strategies to work with manufacturers and biopharma companies within their developmental pipelines. To accelerate the conduct of research, he will also evaluate emerging technologies, digital platforms and artificial intelligence strategies.
Prior to joining The Network, Dr. Coleman was executive director of MD Anderson's Cancer Network Research Program where he was responsible for creating research programs in community hospital systems and for implementing the infrastructure required to grow research activities at each site. Additionally, he was a professor and also served as the Ann Rife Cox Chair in Gynecology at The University of Texas, MD Anderson Cancer Center Department of Gynecologic Oncology and Reproductive Medicine. He is currently the co-director of the Gynecologic Oncology Group (GOG) Partners Foundation, Inc., the leader in national clinical trials in gynecologic cancers.
In addition, Dr. Coleman's work has been published extensively in more than 500 publications. He has contributed to many book chapters as well as edited and written six books. These publications included the role of novel therapies and surgical approaches to ovarian cancer, such as the incorporation of PARP inhibitors and secondary cytoreductive surgery in ovarian cancer management.
"The US Oncology Network is a worldwide leader in cancer research, and the organization is strongly committed to advancing the fight against cancer while making novel therapies available to patients in local communities," noted Dr. Coleman. "I am excited to have the opportunity to help enhance and expand the research program by collaborating with the leadership team and the many dedicated researchers, physicians and staff who have made the program such a great success already."
---
**This article was originally published on The US Oncology Network news website.
About The US Oncology Network
Every day, The US Oncology Network (The Network) helps more than 1,200 independent physicians deliver value-based, integrated care to patients — close to home. Through The Network, these independent doctors come together to form a community of shared expertise and resources dedicated to advancing local cancer care and to delivering better patient outcomes. The Network provides practices with access to coordinated resources, best business practices, and the experience, infrastructure and support of McKesson Corporation. This collaboration allows the providers in The Network to focus on the health of their patients, while McKesson focuses on the health of their practices. The Network is committed to the success of independent practices, everywhere.
Contact
The US Oncology Network
Claire Crye, Public Relations
281.825.9927 claire.crye@usoncology.com