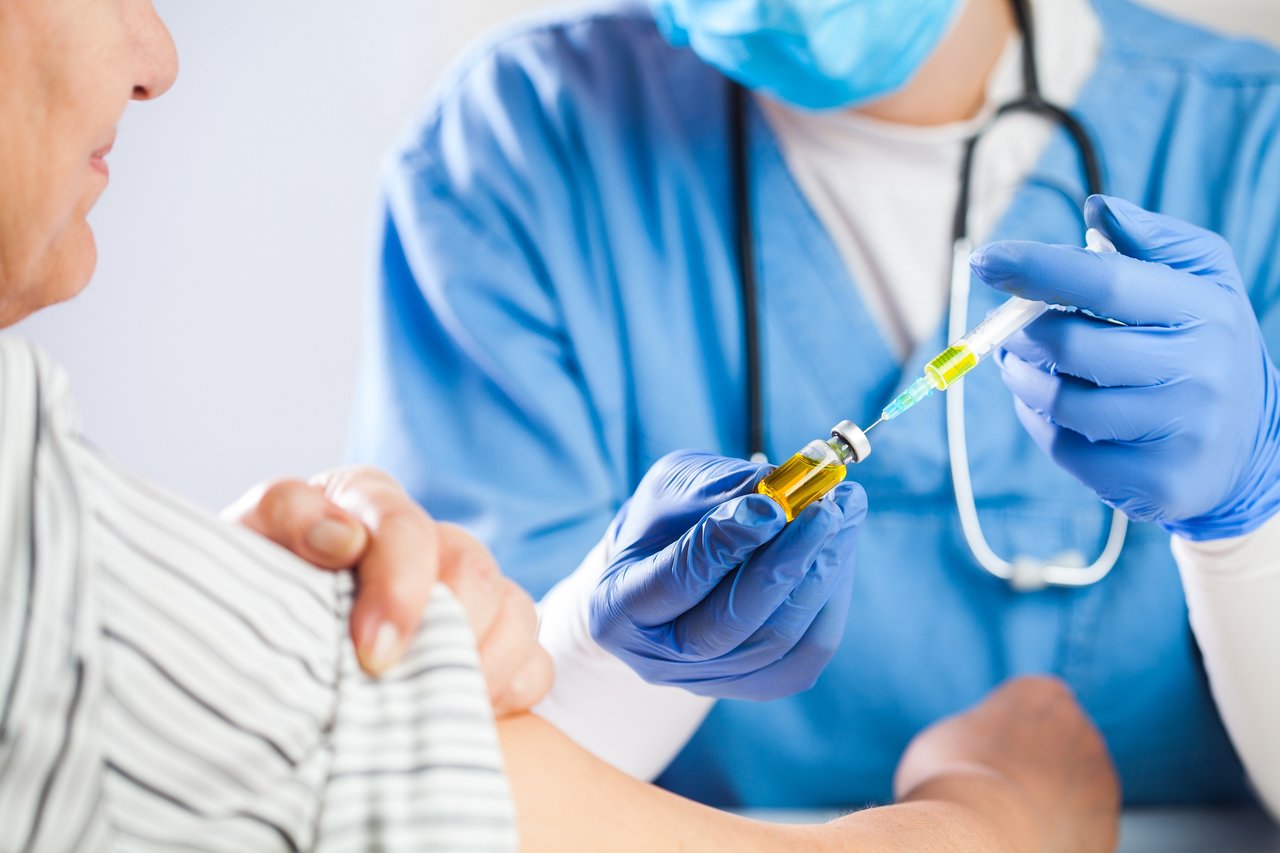 Kathleen Hadley, 62, had begun a new job in Littleton, Colorado when she felt some abdominal pain. Originally from Savannah, Georgia, Kathleen moved out west to be closer to her children, grandchildren, and some new great-grandchildren. It was the beginning of August 2021, and Kathleen looked forward to settling into her new home. Still, abdominal pain flared up during the physical aspects of her job.
"In my work, I was leaning over a lot and my stomach was hurting," Kathleen said. "My daughter got tired of hearing me whine about it and said, 'We have to get this checked out.'"
Kathleen had previously been diagnosed with a hernia. Before returning to work, she expected doctors to confirm the pain related to the hernia. Instead, a CT scan revealed a 14.2-centimeter carcinoma tumor on Kathleen's right kidney. Shortly after, Kathleen received medical paperwork at home confirming the cancer had metastasized throughout her body. She received this diagnosis just two weeks before moving into her new home and only a month since relocating to Colorado.
An Unexpected Diagnosis
Initially, Kathleen's doctors thought she had kidney cancer. They referred her to Rocky Mountain Cancer Centers (RMCC), where her doctors ordered a biopsy and several MRIs. Those tests confirmed Kathleen's diagnosis of stage 4 non-Hodgkin lymphoma.
Non-Hodgkin lymphoma is an umbrella term for several forms of lymphoma, cancers that originate in the body's lymphatic system. Non-Hodgkin lymphomas often grow throughout a patient's body in unpredictable ways.
The American Cancer Society reports a national five-year relative survival rate of over 70% for patients with lymphoma. Despite Kathleen's stage 4 diagnosis and the discovery of several tumors throughout her body, the lymphoma treatment team at RMCC got to work developing an individualized treatment plan.
Considering a Clinical Trial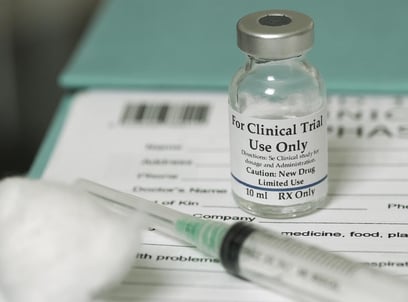 Kathleen began receiving treatment from Dr. John M. Burke, board-certified hematologist and medical oncologist at RMCC. Though her diagnosis was overwhelming, Kathleen trusted Dr. Burke and her family for support.
"Dr. Burke let me see my scans and reminded me what they looked like before and after," Kathleen said. "He explained information to me and my daughter-in-law, Alex, in a way that we were able to understand everything."
This trust motivated her to say yes when presented with a new treatment option. During a virtual oncology appointment, Dr. Burke suggested Kathleen participate in a clinical trial as a part of her treatment regimen.
"Dr. Burke suggested it initially, and even though I was still in shock at the time I was happy about it," Kathleen said. "I was stage 4, and it was scary, but the clinical trial gave me something to focus on. My doctors thought it would help me and it would allow me to help others."
Clinical trial participants improve cancer care by making the newest treatments available to patients. Benefits include:
Advancing cancer care and research for all patients
Broadening treatment options
Increasing the size of cancer care teams to include clinical trial providers
Treatment Begins
Her treatment team began her care in November 2021. She was administered the study drugs from the clinical trial while undergoing traditional treatments like chemotherapy. Kathleen separated her chemotherapy treatments into "big chemo" and "little chemo."
"Big chemo" included R-CHOP, an immunochemotherapy medication regimen used to treat more aggressive forms of non-Hodgkin lymphoma like Kathleen's. Before her R-CHOP regimen, Kathleen took one of the study drugs at home. Each "big chemo" session lasted eight hours, while "little chemo" sessions were closer to four. Kathleen received 18 non-consecutive weeks of chemotherapy.
Kathleen's treatment team also administered "prep" medications before and during chemotherapy to keep her comfortable. These medications help manage the symptoms of chemotherapy, including nausea and vomiting. Reducing these symptoms helps patients avoid further medical complications and feel better during their cancer treatment. Kathleen's clinical trial included one of the study drugs in her prep medications.
Kathleen is the first to admit her treatment journey wasn't easy. When a checkup in January 2022 revealed a dangerously low white blood cell count, she was admitted to the emergency room after a broken tooth turned septic. After chemotherapy treatment and 19 days in the hospital, Kathleen felt lower than ever.
"I'll be honest, I got tired of fighting," Kathleen said. "On that lowest day, my son called me, and I answered the phone even though I hadn't been answering the phone for anyone. I realized how much he needed me and with the power of God's will, I knew I needed to get better."
Kathleen had to recover fully from her sepsis before she could resume cancer treatments – but she did continue them. As winter turned to spring, she was about to receive some good news.
A Journey to Recovery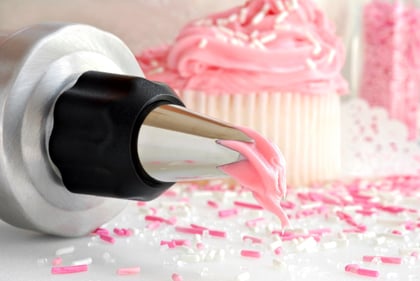 Kathleen's cancer treatment came to an end in March 2022. In April, she received the first of several scans showing she was in remission from non-Hodgkin lymphoma. She still participates in the clinical trial, receiving study drugs and methotrexate to help prevent cancer recurrence. Kathleen's treatment team still examines her in frequent follow-ups, but she's been able to return to her new job as a cake decorator at King Soopers.
Yet, recovery has been no piece of cake. Along with the support of her family, Kathleen credits her RMCC treatment team for their constant support and encouragement.
"I'm still in touch with my chemotherapy and clinical trial nurses," Kathleen said. "They're so welcoming and they really make you feel cared for. Oh and Dr. Burke, he's a wonder, I just love him."
Part of that caring extended to financial support as well. During cancer treatments, a financial counselor at RMCC assisted Kathleen with the funds necessary to keep up with her car payment while she was away from work. The combination of emotional and financial support has helped Kathleen move through her recovery.
"If you try to anticipate what's going to happen, it's just never what you think will happen and you have to keep reminding yourself why you're doing it," Kathleen said. "Whether you believe in God, the universe, whatever you believe in, you have to use that energy to get through this experience."
Healing and Inspiring Others
Kathleen credits much of her successful treatment journey to the clinical trial Dr. Burke first suggested to her.
"I wholeheartedly believe this clinical trial saved my life," Kathleen said. "I believe God brought me to Colorado because He knew that's where I needed to be. I wouldn't have had the same access to the quality treatment I received at RMCC if I had stayed in Georgia."
Kathleen encourages patients who may be considering participating in a clinical trial as part of their cancer treatment.
"You might be helping someone down the road who needs it more than you did," Kathleen said. "Try to stay open-minded and take things as they come."
Focused on recovery, Kathleen has leaned into her new job as a cake decorator, spends time with family, and enjoys some of her favorite television and movies. Even though her clinical trial wasn't easy, Kathleen feels supported through survivorship.
"Rocky Mountain Cancer Centers might as well be like a big heart," Kathleen said. "RMCC has the sweetest people and some of the most caring individuals I've ever met in my life."
Could a clinical trial cancer treatment be right for you? Learn more about how clinical trials help patients at RMCC through its association with Sarah Cannon Research Institute.