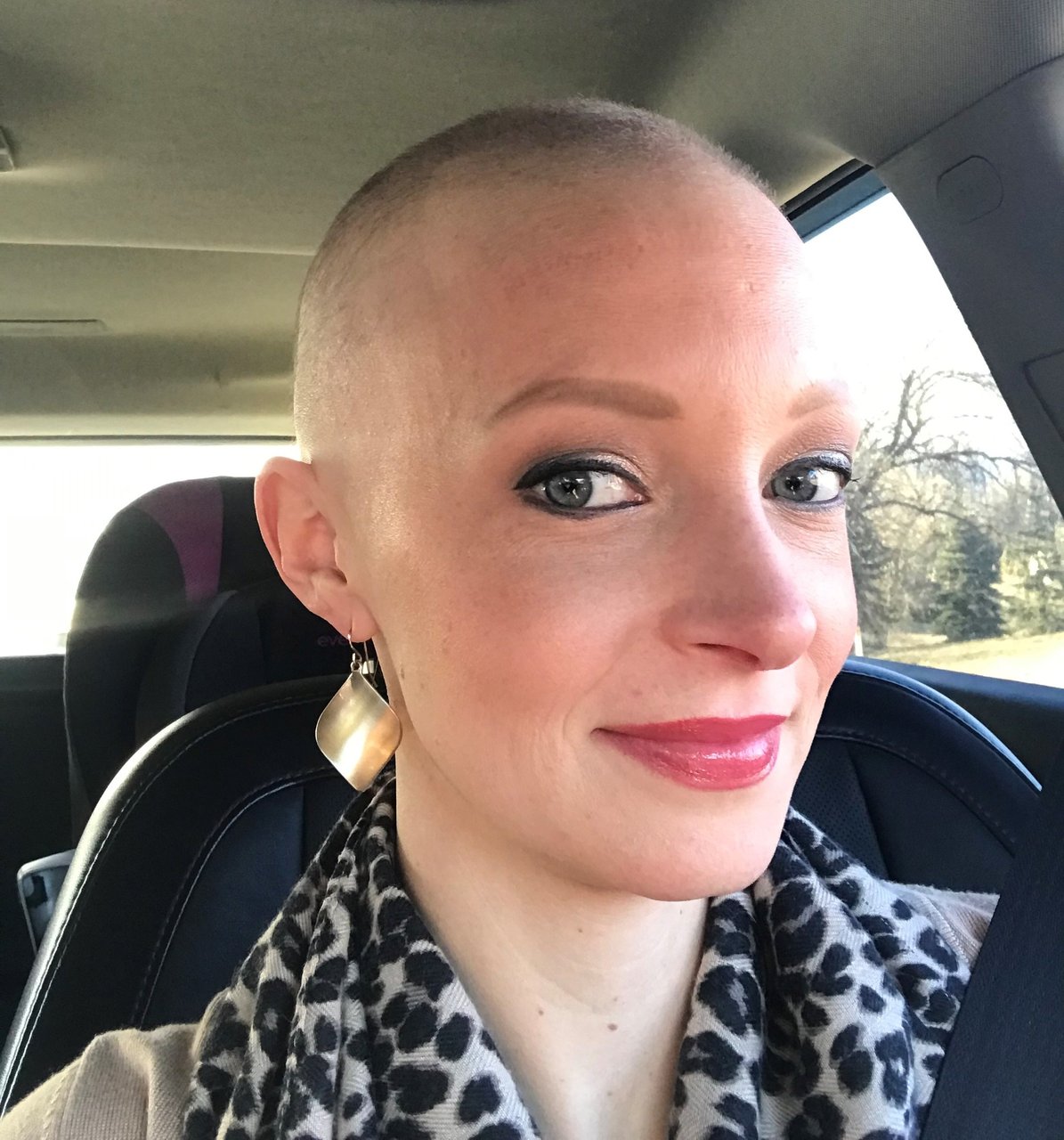 This Cancer Patient Found Everything She Needed at Rocky Mountain Cancer Centers – Including a Cure
In 2018, Jackie Turner relocated to Colorado from Kentucky for a job opportunity her husband had in Boulder. At age 31, the mother of two young children thought the cross-country move was the most challenging thing in her recent past, and was relieved to have it behind her. Then she developed a cough.
Soon, other symptoms appeared: Night sweats, intermittent fevers, weight loss. She spent three months undergoing medical exams and tests, confounding two physicians. Finally, Jackie's pulmonologist ordered a CAT scan, which showed a tumor behind her left breastbone. The subsequent needle biopsy revealed the cause: Hodgkin's Lymphoma.
Living in a new state, far from the support of friends and family, it might seem that returning to Kentucky would be the most logical response, but Jackie says she never considered it. She was referred to Dr. Mark Barnett at Rocky Mountain Cancer Centers in Longmont, and her faith in the cancer treatment she received was immense.
"The moment I met Dr. Barnett, I knew he knew just what to do and that he was going to save my life," Jackie said. "I had an incredible team of doctors here working together. I just followed every doctor's order and didn't question it."
Tips for Chemotherapy
"If you have to have cancer, Hodgkin's is a blessing," Jackie said.
With a 92% survival rate for her type of cancer, Jackie's scariest challenge was how to make it through the six months of chemotherapy treatment while parenting her two young kids and continuing to work her part-time job. Jackie's in-laws, who live in Arvada, pitched in. Meanwhile, her own mom decided to relocate to Colorado and moved in with them.
The first two chemo treatments were the worst, and though her ability to tolerate the infusions every two weeks improved, the process was not a walk in the park. Jackie said the nurses at RMCC were "hugely helpful," calling them "guides" on her journey. The nurses taught her tips for dealing with the chemotherapy side effects:
Having something cold in your mouth while receiving treatments helps you avoid getting mouth sores.
Tricks to keep the nausea at bay like:
Eating flavorful foods, particularly spicy ones to help cloak the metallic taste in the mouth, which can accompany chemo.
Eating Malt-O-Meal in the mornings to help with digestion and ward off constipation, which can be caused by chemo. On a similar note: using Miralax, especially with the first infusions.
Drinking nutritional smoothies with supplements on days when eating food was unpalatable.
Epsom salt baths for the dull, nagging pain. Jackie said they were "a life-saver."
Finding "moments of Zen." For cancer patients, this can take many forms, from meditation to spa treatments to a walk by the river. For Jackie, it was sitting in her recliner on her heating pad, watching Bob Ross. Whatever the activity, the point is to relax, soothe your body and mind as much as possible and find time "

for yourself

."
A Proven Cancer Cure – Plus Clinical Trials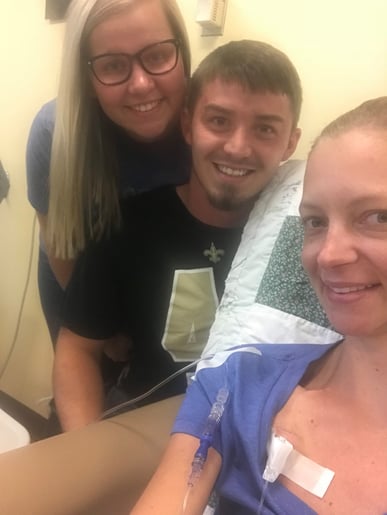 When Jackie started treatment with Dr. Barnett and the RMCC team, she said "the tumor treatment he prescribed was known to be an effective cure for Hodgkin's." Still, her cancer doctor offered the option to also participate in a clinical trial to benefit from – and contribute to – the constantly changing understanding of the disease.
Jackie's treatment required the infusion of four chemotherapy drugs administered every two weeks for six months, with regular CAT scans to monitor their effect on tumor growth. Partway through the treatment, one of the drugs was deemed unnecessary and she was able to go down to three. To accommodate the frequent IV infusions, Jackie opted to have a port surgically implanted to make the process easier.
The chemotherapy did cause Jackie to lose her hair, which she had been told to expect. While the first two treatments were difficult, they seemed to get better over time and, by the end, Jackie mainly had problems on the day of the infusion and the two days after.
But it was worth the effort. When Jackie had her first CAT scan after completing chemo, it showed no evidence of tumors, and every scan since then has been clear. Jackie is now officially "cured of disease." With even follow-up exams reduced in frequency, Jackie calls her annual check-ups with Dr. Barnett "very enjoyable experiences" where the two celebrate her return to health.
Faith to Get Through Chemotherapy as a 'Season of Life'
While Jackie's faith in her RMCC cancer care team got her the best treatment and hope for a complete cure, another kind of faith carried her through the daunting chemotherapy process. She referenced the Biblical verse in Ecclesiastes: "To every thing there is a season."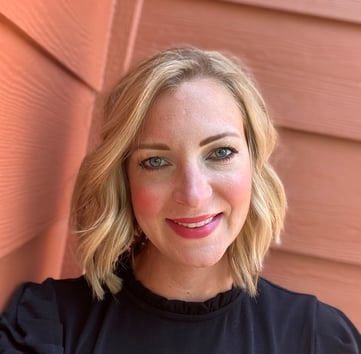 "Cancer absolutely changed my life. I have been humbled by cancer," she said. "It has shown me God's faithfulness. It was a season of life, tough and grueling, but I got through it. And now I'm cured and live a healthy, active life. My hair has grown back. One of my big milestones last year was going to the salon and getting my hair highlighted."
"My faith was a huge part of getting me through that season of my life," she said. "Because it was, indeed, a season. Knowing that it was temporary and there was a path forward, got me through."
If you're beginning - or in the midst of - chemotherapy treatment, it helps to know what to expect. In addition to tips for chemotherapy, learn more about chemotherapy and how it works.