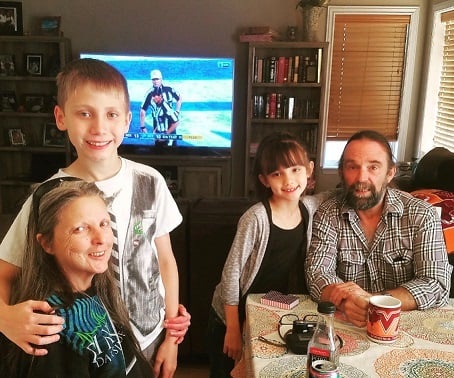 If you're newly diagnosed with cancer, there's not much Bob can tell you to make you feel better. But the 65-year-old does have two pieces of useful advice gleaned from his battle with colon cancer:
1. "Don't give up. It does end."
and
2. "Trust your cancer doctors."
Find Cancer Doctors You Trust
"I've never trusted a doctor in my life," admits Bob, an Aurora, Colorado resident. "But you've got to help them help you. You got to create your own trust. I started to listen, and I started to have more respect for their expertise and trust their advice."
Bob found his cancer care team at Rocky Mountain Cancer Centers (RMCC), including colon cancer doctor Dr. Sujatha Nallapareddy, to be both supportive and informative. "The treatment I got was just fantastic."
"The doctors at RMCC have always been straightforward," he says. "They're only telling you what they see. They don't have a crystal ball. They just try to be as honest as possible and offer you hope."
The honesty and hope were two things that helped him soldier through his cancer diagnosis and treatment.
Regular Cancer Screenings Save Lives
No one wants to get a colonoscopy. Including Bob. The long-haul trucker had been postponing the recommended routine colonoscopy for several years. But then the sight of blood in his stools forced him to undergo the cancer screening procedure. (The American Cancer Society now recommends screening for colon and rectal cancer starting at age 45.)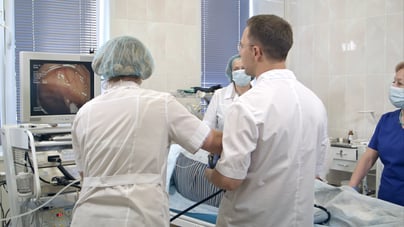 When his colonoscopy showed cancer in his rectum, surgery was not simply "recommended" but imperative. The colon cancer was restricting his bowels, so his physicians expedited the surgery. For eight weeks Bob used an ostomy bag — and underwent two additional surgeries — to make sure his intestines were functioning normally.
When it was clear the cancer removal surgery and reconstruction of his colon was successful, Bob's doctors at Rocky Mountain Cancer Centers (RMCC) began a course of chemotherapy treatment. Bob opted to have a port surgically implanted for his chemo to avoid damage to his veins. He went every two weeks to the RMCC infusion center in Aurora for his treatments, as long as his blood tests determined that his white blood cell count was high enough.
Though he had taken 4 1/2 months off work to recover from surgery, Bob returned to work during his chemo treatments, scheduling his appointments around his days off. As a team truck driver, he worked with another man, taking turns driving for up to 16 hours a day. The rural route to Texas — with few bathroom facilities along the way — was even more challenging during Bob's cancer treatment, and he monitored his diet carefully to minimize gastrointestinal distress.
Lifestyle Changes to Fight Cancer
The nutritionist at Rocky Mountain Cancer Centers recommended Bob follow the "BRAT diet" (Bananas, Rice, Applesauce, Toast) to guide his food decisions during chemotherapy. He found he couldn't tolerate fried or greasy foods, a dietary change recommended for colon cancer patients (and overall healthy eating) that he continues to this day.
"It kinda opened my eyes a little," he explained. "I started taking better care of myself. Cut back on a lot of things. Everything in moderation."
Bob's wife, Renee, "stood by me every minute" and went to every chemo infusion. Meanwhile, his adult daughter in Alabama also provided encouragement. Bob found he still struggled with depression during his cancer treatment. As he describes it, "uncertainty was hanging very heavy." However, Bob found encouragement in some surprising places.
The man who had never trusted a doctor before turned to his doctors and nurses at RMCC, "and they would always take the time to talk to me. They were very informative. They shared knowledge. It comforted me."
Kicking Ass
Another surprising source of hope was sitting next to him at the infusion center. Bob and his wife made friends with a cancer patient who was receiving treatment at the same time, and they struck up a supportive bond. The elderly woman "was the kind of person who says it like it is," Bob says.
After their treatment was over and they said their goodbyes, the little old lady left him with a blunt reminder that he's thought of many times over the past year: "You kicked that cancer's ass — and so did I!"
Colon cancer is on the rise, especially in young adults, but early detection leads to better outcomes. Find out more about colorectal cancer symptoms, risk factors and screening.