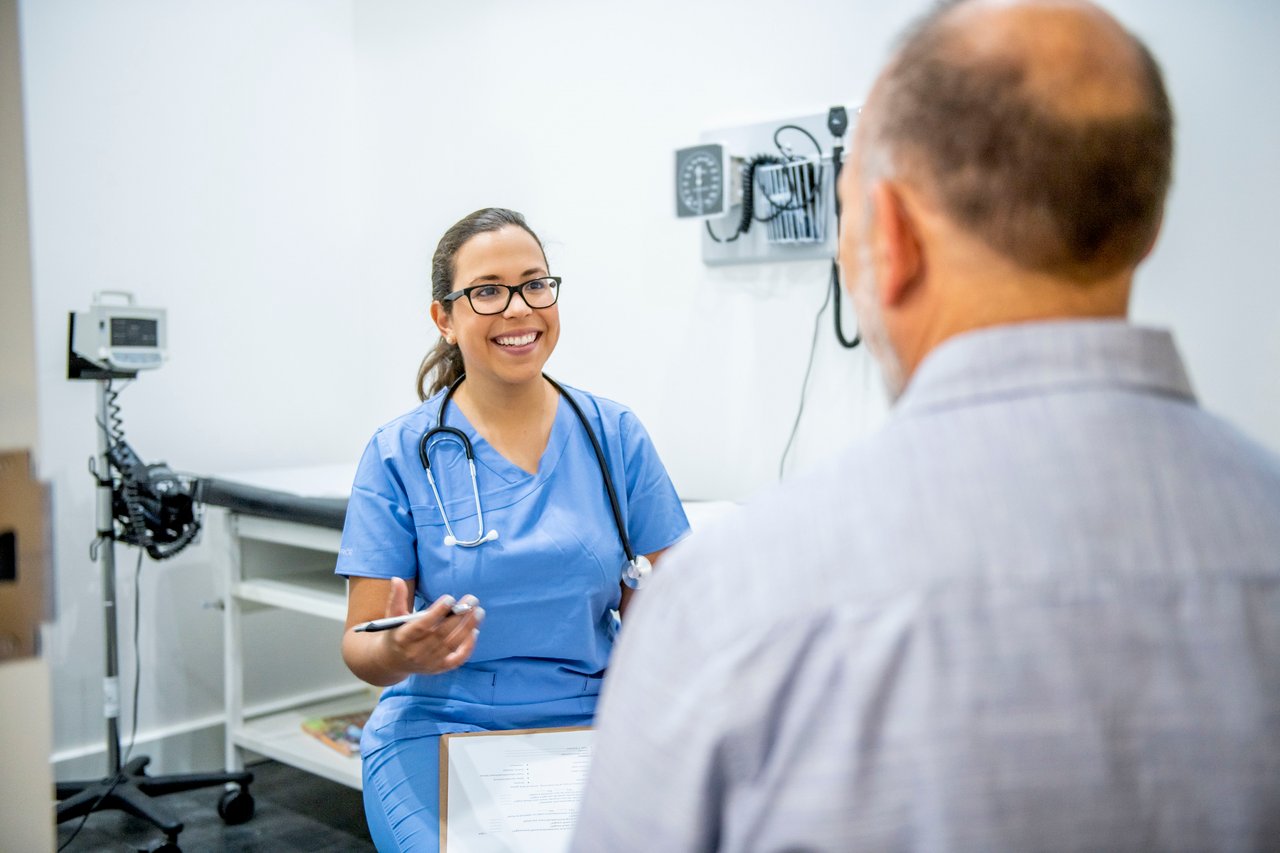 Caven Hill was a few months shy of his 64th birthday when he learned his life was about to change. A solid tumor at the base of his tongue had become "locally advanced," which means it had grown outside of the tongue but not yet spread to other parts of his body. At that moment, Caven couldn't have imagined what was in store for him – or how much he would need to open up and learn to trust.
The First Sign of a Problem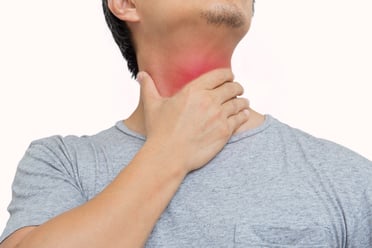 Caven began to have discomfort when he swallowed. He made an appointment with his healthcare provider thinking it was just acid reflux. Over the next few weeks, he noticed he was having more difficulty swallowing but wasn't too concerned about what felt like minor swelling in his throat. He returned to his daily life as a husband, grandfather, and district sales manager.
"I went the better part of a year before I went back to the doctor and said, you know, this is getting worse. She sent me to an ear, nose, and throat (ENT) doctor," Caven said. "I won't forget that day."
Within minutes of meeting the ENT specialist, Caven got a diagnosis he never expected: throat cancer. The doctor found stage IV squamous cell carcinoma, the most common type of solid tumor cancers in the head and neck. Caven was referred to Rocky Mountain Cancer Centers (RMCC) to begin treatment. Meanwhile, the ENT would continue to play a crucial role in his care.
The Referral to Rocky Mountain Cancer Centers
During his first meeting with Dr. Robert Jotte, a medical oncologist at RMCC, Caven knew he was in good hands. The two quickly built a rapport as they discussed the diagnosis and treatment plan. Though he had an advanced solid tumor, Caven felt lucky that it had not spread to other parts of his body. He was scheduled to receive seven weeks of chemotherapy and radiation therapy.
Because the tumor was at the base of his tongue, Caven would need a tracheotomy so surgeons could insert a breathing tube in his throat. He would also need a feeding tube in his stomach. These two surgeries would ensure Caven could breathe and get nutrition during the cancer treatments that would target the tumor in his neck.
Maintaining a Sense of Normal When Life Is Anything but Normal
Over the next two months, Caven received chemotherapy and radiation therapy at RMCC.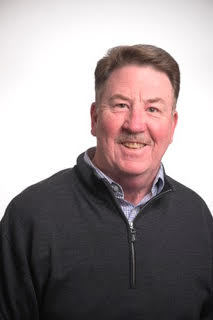 "I had a few nurses sit me down and just say, 'Hey, look, this treatment is as tough as it gets, and it's gonna be miserable," Caven said. "They were right."
The cancer treatment, feeding tube, and tracheotomy took a toll on Caven's body and mind. He lost weight and experienced intense fatigue. He also lost his voice for more than a month as the tracheotomy healed.
As a salesman, this was particularly hard for him, but Caven was determined to get through it and not let cancer stop him from living.
"I'm a pretty independent fellow. I didn't put too much on my family. But it still impacted everybody quite a bit. It was tough for them just to watch it," Caven said. "It wasn't pretty. I drove myself to my treatments and back again, and I worked throughout all of this. I was quite limited at one point, but I could get up, sit in my pajamas, open my laptop, and get through it."
His family and work responsibilities helped Caven focus on the goal of finishing treatment.
"I'll always remember the last day of radiation," Caven said. "It was my birthday."
He felt the after-effects of radiation for a few months after treatment. He also had to wait a while before removing the breathing and feeding tubes. Still, finishing cancer treatment felt like a fantastic gift. Dr. Jotte gave Caven the good news that he was cancer free. They made a new care plan to transition back to a cancer-free life.
Not Just Another Sinus Infection
About seven months after chemo and radiation therapy, Caven returned to the ENT specialist with a sinus infection. Caven needed surgery to clear his sinuses.
In the operating room, the ENT saw suspicious-looking tissue and did a biopsy. At his follow-up appointment a week later, Caven learned he had secondary cancer in his nasal passage.
The ENT recommended surgery to remove the cancer but warned Caven that the outcome may not be good. Caven was devastated but not ready to give up. He decided to see Dr. Jotte for a second opinion.
A Second Chance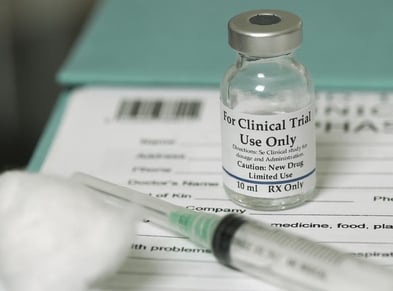 Caven learned he was not a good candidate for additional radiation therapy. But Dr. Jotte had another idea.
"He said, 'We'll try to find a clinical trial'," Caven said. "And I said, 'What's a clinical trial?'"
Dr. Jotte explained that a clinical trial is a study that looks at the effectiveness and safety of cutting-edge treatments. The clinical trial process helps bring effective treatments to more people, and participants in clinical trials receive access to these treatments before they are widely available.
Caven was discouraged by the recurrence of cancer and nervous about trying a new type of treatment, but didn't feel he had another option. He believed in Dr. Jotte and the RMCC team.
"At some point, you've gotta put trust in somebody. You may be angry and frustrated, and doubtful. You're really sick, and you're just reaching for some kind of hopeful solution," Caven said. "When the doctor says this is the way, you trust him. Even though I've been through chemo and traditional radiation and had a recurrence, I trusted him. I said, 'Let's do whatever it takes.' Putting my trust in him made the difference."
Within a month, Caven was enrolled in a clinical trial for an immunotherapy treatment and began receiving weekly infusions of two medications. These medications stop cancer growth by targeting cancer stem cells and killing existing tumors by preventing the formation of new blood vessels that feed cancer.
Caven started going to RMCC's Lone Tree clinic at Sky Ridge Medical Center once a week for infusions and every two months to get a CT scan to check the treatment progress. Within weeks, he began to improve. After two and half years of treatment, he is now cancer free but continuing with the clinical trial to help prevent cancer from coming back again.
"I got into the trial, and all that did was save my life," Caven said. "It's just that plain and simple. To me, it's a modern miracle. I'm very lucky."
Looking Toward the Future
The clinical study will soon come to an end, and Caven is working with Dr. Jotte to plan continued treatment after the trial. Caven could stay on the medication or try another approach. He hasn't yet decided but is hopeful and committed to doing whatever he can to stay cancer-free.
The end of the clinical trial isn't the only change in Caven's life. He's also getting ready for retirement. But that doesn't mean he's slowing down.
"My healthcare keeps me pretty close to home," Caven said. "I may do some part-time work, and I'm going to spend time with my hobbies, mainly golf and photography."
Caven thinks he will always worry about another recurrence but is grateful for the life he has and the care he receives at RMCC.
"When you go into something like this, you ask for skill and caring, '' Caven said. "If you got those two things, you're good."
Going through cancer treatment can be complex and overwhelming, but you are not alone. The Rocky Mountain Cancer Centers' experts are here to guide and support you while providing exceptional treatment options. Request an appointment today to learn more about RMCC treatment options.