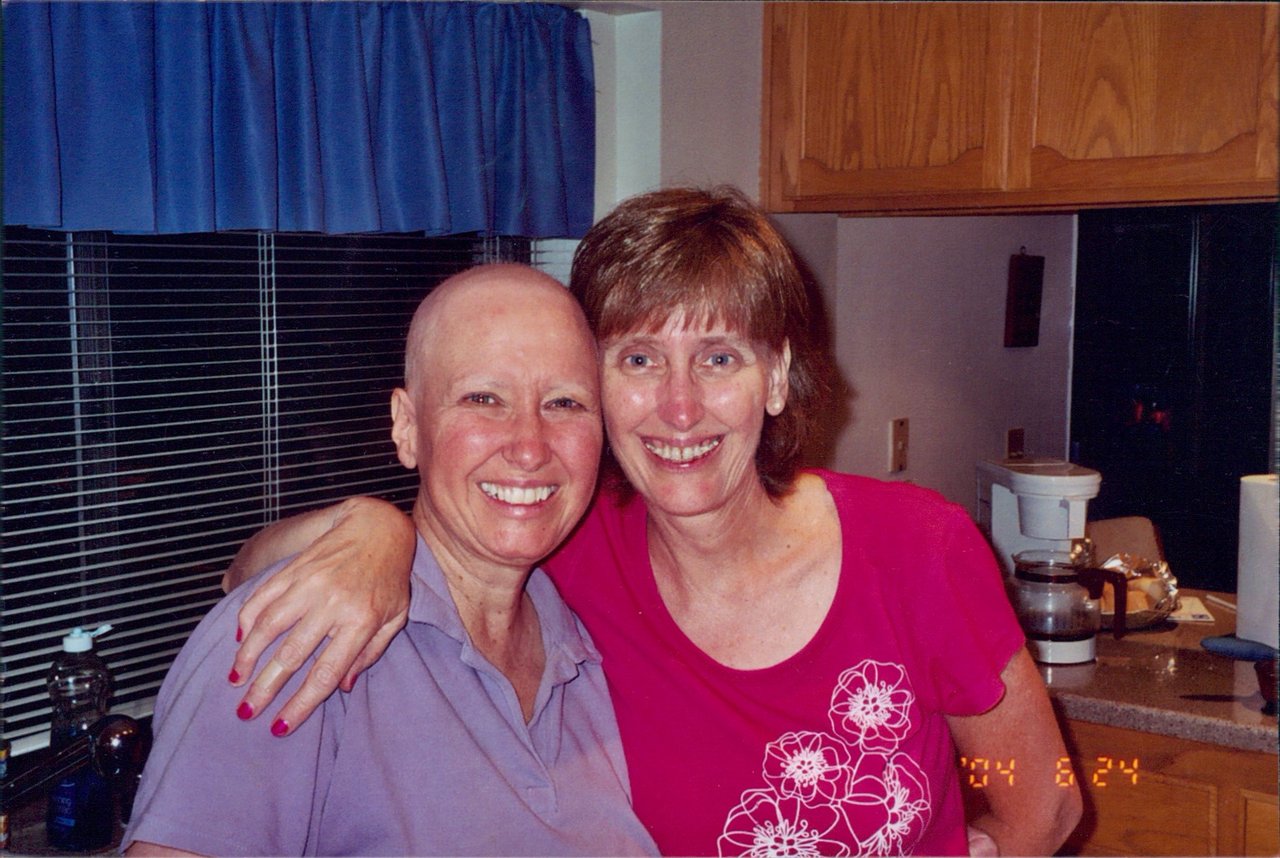 Preventative Screenings and Early Cancer Diagnosis
After losing her mother to ovarian cancer, Kathy McGovern vowed she wouldn't succumb to the same fate and committed herself to undergoing screenings for early detection. Her commitment – combined with how cancer treatment has improved since her mother's battle with it – very likely saved her life. Twice, in fact.
When Kathy McGovern's mother was diagnosed with ovarian cancer, it was 1985. "She was diagnosed in December and dead in August. It was very fast," Kathy said. "It broke our hearts."
Kathy's mother's cancer was already stage 4 when it was finally diagnosed, despite visiting numerous doctors who all failed to identify ovarian cancer.
"It seemed like that was 'the bad old days,'" Kathy said. "You know, it didn't seem like ovarian cancer was on the radar either for her internist or her gynecologist. I can't imagine that her enormous, bloated abdomen – on a tiny, size 2 woman – wouldn't ring some alarms in those doctors today."
In response, Kathy and her sister were vigilant about watching for signs of cancer and undergoing regular screenings for ovarian cancer, such as a vaginal ultrasound every six months to a year. The fact that patients – particularly ones with genetic indicators or a family history of hereditary cancers – can choose early screening options is one way how cancer treatment has improved since Kathy's mother's death. While these tests are not universally reliable before cancer develops, they can help patients and physicians determine appropriate next-steps for future screening and preventative measures.
Because early cancer diagnosis is a key indicator of how successful treatment will be, genetic testing services are offered at Rocky Mountain Cancer Centers (RMCC) to empower patients and their families.
But one year, in November of 2003, Kathy had to delay her annual test by three months. And, when she finally had her ultrasound in February of 2004 there was a 10-centimeter mass on her right ovary. "I'm not sure if making my appointment three months earlier would have changed anything, but it was large. It was a large mass," Kathy said.
The precision and comprehensiveness of the surgery to remove Kathy's cancer was another example of how cancer treatment has improved. Her surgeon, Dr. Daniel Donato, who Kathy calls "a wizard," was able to get clear margins through a total hysterectomy (including her ovaries) and de-bulking, which showed evidence of microscopic, metastasized cancer cells. Fortunately, there was no metastasis outside the pelvic wall. She said her recovery from surgery went so well that she was able to return to her teaching job in two weeks.
"Friends of mine who've had hysterectomies were furious with me, because I was so well, so fast. Because he's so good," Kathy said.
New Cancer-Fighting Medications Show How Cancer Treatments Have Improved
Three years after her hysterectomy, Kathy received a second cancer diagnosis, a totally different type of cancer: chronic myelogenous leukemia. "There are several leukemias," Kathy said. "If you're going to have one, that's the one you want to have."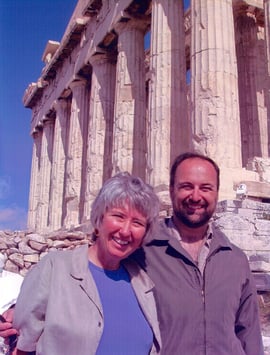 Joking aside, the reason for this is that one way how cancer treatment has improved – and continues to improve virtually every day – is with cancer-fighting drugs. "A couple of years prior to my diagnosis in 2007 they had brought to market a chemotherapy for chronic myelogenous leukemia that has saved millions of people. And I am in that number. It's a wonder drug."
Fifteen years into ongoing, effective treatment for chronic myelogenous leukemia and no signs of metastasized ovarian cancer, that certainly appears to be true.
"I cannot praise the Rocky Mountain Cancer Centers enough," said Kathy. "They saved my life twice."
Kathy calls her oncologist, Dr. Alan Feiner, "outstanding. He is unbelievably thorough and detailed, and what's important to me is important to him. Just such a fabulous doctor... and completely devoted to his patients. He has a beautiful photograph in his office of a sturdy oak tree standing against the wind. The caption is: 'Don't pray for an easy life. Pray to be a strong person.' Through his conscientiousness and kindness, this is exactly what Dr. Feiner inspires in me: the determination to be a strong person."
While ovarian cancer is the fifth-largest cause of cancer deaths in women, more than any other cancer of the female reproductive system, numerous advances show how cancer treatments have improved. Plus, patients like Kathy demonstrate that there are many reasons to be hopeful. Learn more about diagnosing, treating, and screening for ovarian cancer.