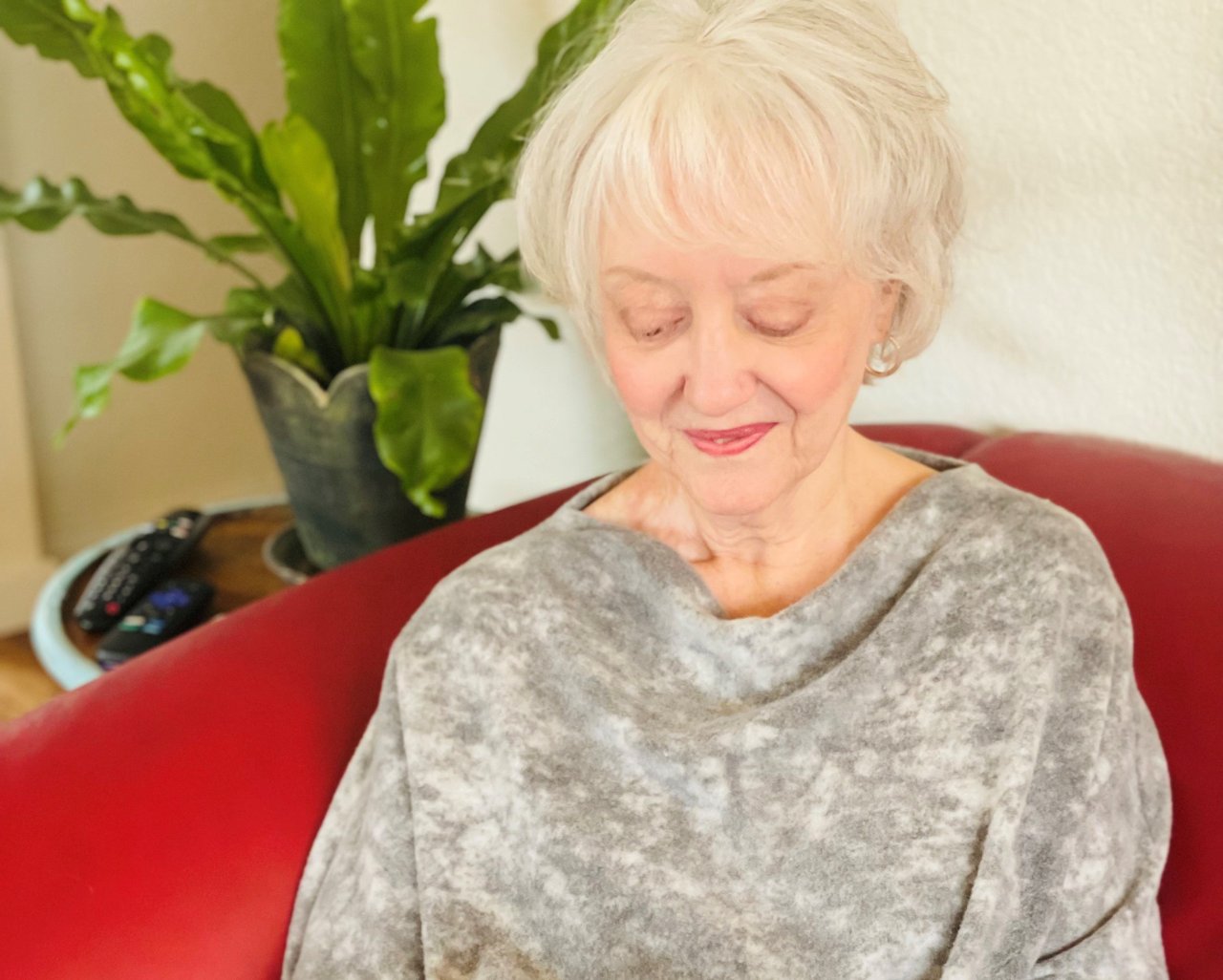 'I've had cancer for half my life, but it's still not who I am.'
Vivian Barfoot already felt she was "living on borrowed time" when her doctor at Rocky Mountain Cancer Centers (RMCC), Dr. Dev Paul, offered her the chance to join a clinical cancer trial two years ago. At that point, Vivian had already been fighting breast cancer for over half her life, and the medication she had been on had stopped working.
"Dr. Paul's confidence in the trial made me confident," she said. "He's such a research guy, you can tell that he just turns over every stone."
Plus, Dr. Paul told her if one medicine didn't work, there were 10 or 12 other possibilities. "That was reassuring," Vivian said. So, joining the clinical trial was not a difficult decision for her.
And so far, both Vivian and her doctor are pleased with how her cancer has responded to the combination of cancer drugs used in the clinical trial.
An Attitude That's Served Well Over 20 Years with Breast Cancer
Vivian's first breast cancer diagnosis had come in 1985 when she was 39, a third grade teacher busy with two elementary-aged children of her own. A lumpectomy, chemotherapy, and radiation eradicated that tumor and gave her six years of being cancer-free. Then, in 1991, a second tumor was discovered in the same breast. The cancer was a new one — not a recurrence of the previous cancer. Vivian opted to have a mastectomy, which was followed by 15 years with no sign of breast cancer. When chest pain brought her to the doctor in 2015, she was diagnosed with metastatic breast cancer.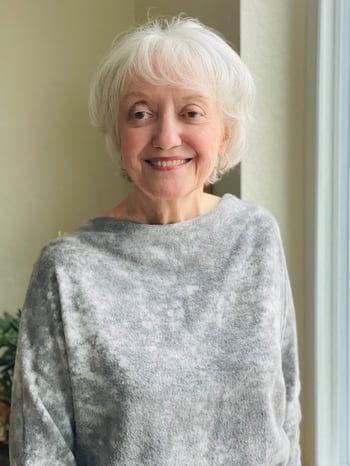 "I do think that your mindset has something to do with how you respond to cancer and treatment, both physically and emotionally," Vivian said. "I don't know that it changes the course of the disease, but it certainly changes the course of your day. You may not have control over the disease, but you do have control over your life."
Vivian paraphrased an article she read early in her cancer journey that said "'all of us have two choices each day. We can get up living or we can get up dying.' And I thought 'I want to be living.' And that attitude has served me well. It's helped me not be a victim. Everyone is dealing with something, and this is just the thing I'm dealing with. It's important to keep living, make plans for the future, and try new things."
A lifelong Alabama resident, Vivian had transitioned from teaching into a school administrator position by her third diagnosis. Facing the latest medical setback – and determined to keep living – she decided to retire and move to Colorado, where her daughter was pregnant with her first child.
Two Unexpected Blessings: Becoming a Grandmother and the Chance to Join a Clinical Trial
When Vivian moved to Colorado in 2015, she was on an ongoing treatment of oral medication aimed at preventing the metastatic cancer from spreading. But, after two years, a PET scan showed more cancer cells in her chest. After undergoing a round of radiation, Vivian was offered the opportunity to join a clinical trial, and she leaped at the chance.
Through the clinical trial, Vivian takes a combination of two medications – one taken orally every day and one administered once a month through injections in both hips. In addition, Vivian receives a PET scan every three months and has blood drawn every month to monitor both her overall health – in particular, her immune system function – and any cancer growth.
Because both medications in the clinical trial (like many cancer drugs) compromise her immune system, Vivian has to be particularly cognizant of illness and infection. Since even minor afflictions can be dangerous for her, she carries antibiotics in her purse and has instructions from her doctor to call if she has the slightest fever. "Even if it's the middle of the night," he told her.
So far, Vivian hasn't needed the antibiotics or to call her doctor after hours. Also, she's been fortunate to have experienced few of the potential side effects from the cancer drugs. Even better, her regular checkups show no sign of cancer.
The combination of medicines in the clinical trial is "keeping cancer at bay," she said. "And I actually feel good most of the time. I feel like cancer is not the most important thing in my life. It's a distraction, but my life doesn't revolve around it."
That's especially good news for a grandmother of not just one, but two young children. While her older grandchild is now in kindergarten, her second grandchild is an active toddler. Vivian, who lives in a charming carriage house behind their home, provides part-time childcare.
"When I was first diagnosed, I said a prayer to God that I would live to see my kids get out of high school," Vivian said. Twenty-odd years later, Vivian's prayer has come true in spades. "And here I am, and I've gotten not just that, but two grandkids."