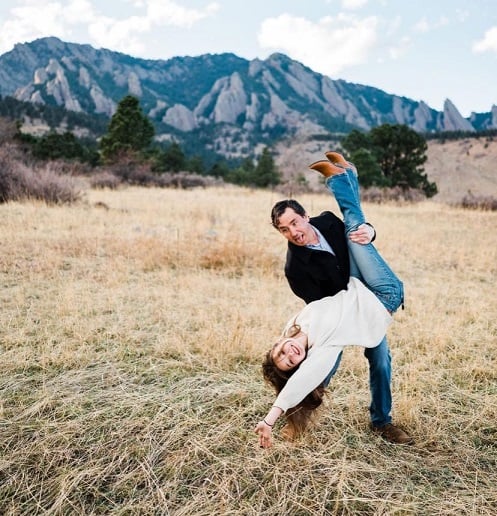 Wayne Roth considers October 7, 2020, "the day everything fell apart on me." He called an ambulance for himself after dinner with his mother. His worsening symptoms included a headache, nausea, and confusion. An emergency MRI revealed something appalling: a brain tumor.
Wayne, who has worked in financial services for 20 years, was only 54 years old.
Two days later, surgeons operated to remove the tumor. "We were fortunate because they got a total extraction," he says.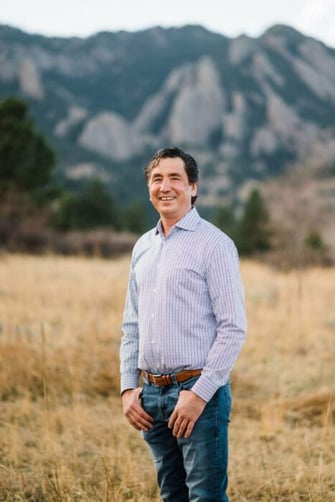 It's the first on a long list of accomplishments Wayne enumerates as he describes his ongoing cancer experience. He's working to transform his attitude and health even in the midst of his cancer treatment. He focuses as much as he can on the positive things to come out of it. "I definitely spend some time wondering, 'Why me?' But then I try to think, 'How am I going to take this awful thing that's happened to me and find a way to make it positive?'" Wayne explains. "I've definitely had my share of emotional moments, but I try to keep focused on what I've accomplished."
He's needed that positive attitude many times so far in his cancer journey. The pathology report revealed the brain tumor to be a glioblastoma, a highly aggressive and often fatal form of cancer.
"Just getting the news that you have cancer … then telling my daughter. It's probably the worst conversation I ever had," Wayne says. "Telling my daughter, 'hey, I'm gonna fight as best I can but my time here could be limited.'"
With the help of his cancer care team at Rocky Mountain Cancer Centers, which included Dr. Patrick Richard, a radiation oncologist, and Dr. Mark Barnett, a medical oncologist, Wayne began to consider his treatment options. Battling cancer during the COVID pandemic, he wanted to stay close to his family. Undertaking local treatment at RMCC has allowed him to be with his mom (whom he cares for), his high-school aged daughter, and his fiancée.
He completed a six-week course of radiation and in December 2020, he "cleared another big hurdle." Following surgery and radiation, his first MRI came up clear.
"Dr. Richard has done phenomenal work," Wayne says. "I love his positive attitude. It was a pleasure working with him."
In January, he started a chemotherapy treatment course that will last a year. During that time, he'll receive MRIs every two months.
Not only has Wayne experienced very little in the way of side effects from his chemotherapy and radiation treatments, he actually – shockingly – says he feels terrific. In addition to traditional cancer treatments, Wayne has fully embraced an abundance of alternative, holistic treatments.
RMCC offers acupuncture as one of its services and Wayne gets acupuncture twice a week. He also began working with a homeopathic oncologist, Dr. Kirsten West, who introduced him to dietary changes and supplements that both fight cancer and mitigate the side effects of cancer treatment. Dr. West works at a clinic unaffiliated with RMCC, but Wayne's cancer care team at RMCC communicates and collaborates with his other providers.
"It's not just about eating a healthy diet, it's about addressing specific problems as they arise," Wayne says. "She looks at my bloodwork and figures out how to improve problems through food instead of medication."
He also signed up for an online service called Remission Nutrition, which designs an eating plan appropriate for each patient based on their type of cancer a
nd other health considerations. Additionally, he meets with an exercise physiologist and has embraced the use of CBD and cancer-fighting THC oils.
"I think there's a lot for the medical community to learn about the holistic, non-western approach," Wayne says. "Western medicine is great, and Eastern medicine is great. But together, they're even better."
Wayne admits that the learning curve and expense of incorporating non-traditional treatments has been challenging, but now that he's reached a level of proficiency, he hopes to mentor other patients making sense of their treatment options. "I hope someday, when this is farther behind me, I can help point people in the right direction," he says. "There are a lot of other treatment options in addition to standard treatments."
Wayne returned to work shortly after his brain surgery, increasing his workload until he was back to full-time three weeks later. "I haven't had to slow down at all," Wayne says. "If anything, I'm doing better than before."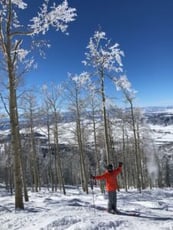 He recently added another accomplishment to the list that's been growing since that fateful day in early October: His first time Nordic skiing and downhill skiing. He and his fiancée spent a weekend in Steamboat enjoying a thick blanket of fresh powder.
In addition to celebrating each accomplishment in his fight against cancer, Wayne tries to stay motivated by focusing on the future.
"My most important thing is I want to be there for my daughter," Wayne says. "I'm very motivated to do whatever I can, to be here for her. I want to watch her grow. I want to be the person who hands her off if she ever decides to get married."