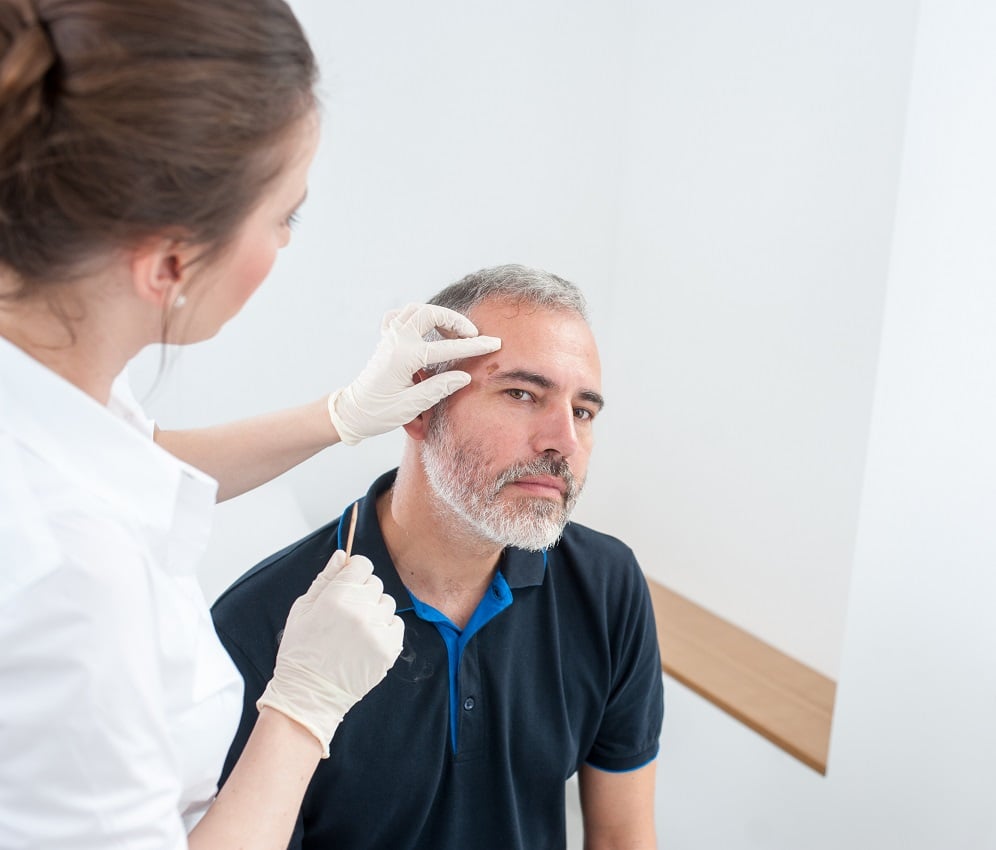 Among certain age groups, the rates of melanoma have risen rapidly in recent years, and according to the American Cancer Society (ACS), close to 100,000 people in the U.S. will be diagnosed with melanoma in 2022. Despite these negative statistics, the mortality rate in recent years has significantly improved, likely in part due to new treatments, such as immunotherapies. The risk of melanoma increases with the following:
Exposure to ultraviolet light
Having several moles or freckles
Fair skin, hair color (blonde or red hair), and eye color (blue or green)
Family history of melanoma
Personal history of melanoma or other skin cancers
Immunocompromised status
Advanced age
Male sex
Xeroderma pigmentosum (genetic disorder)
Having regular skin exams can help to diagnose melanoma at an earlier stage before melanoma has metastasized, when cancer is more curable. Most providers are likely aware of the ABCDE mnemonic—asymmetry, border, color, diameter (>6 mm), and evolution over time—to help differentiate suspicious hyperpigmented lesions from benign lesions. Not all patients present with early-stage disease, so it is important to understand the symptoms of metastatic melanoma to recognize when the cancer has spread, including swollen lymph nodes, weight loss, and other signs of distant metastasis. Any changing pigmented skin lesion should prompt a referral for evaluation, and lesions that are pruritic or friable are considered higher risk and the patient should be seen for urgent evaluation.
"Sun exposure is a particularly important risk factor for patients in Colorado, where we have increased UV exposure due to both elevation and clear skies," said Dr. Patrick Eulitt, board-certified medical oncologist and hematologist at Rocky Mountain Cancer Centers (RMCC). "Clinical workup for patients with suspected melanoma includes a dermatology referral, an excisional biopsy, and histopathological evaluation for cancer cells. For higher-risk disease, biopsy of sentinel nodes further assists in evaluation for metastatic disease."
Healthcare providers play a key role in ensuring their patients receive the best care possible, and due to the expanding role of immunotherapy, a cancer specialist should see all patients with invasive melanoma. Dr. Eulitt and his RMCC team coordinates care efficiently, offering timely evaluation—within two business days of referral—for patients with metastatic melanoma.
New Treatments Give New Hope for Metastatic Melanoma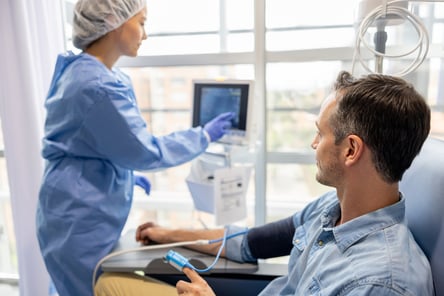 A metastatic melanoma diagnosis can be frightening for patients and in the past has been associated with a poor prognosis. Melanoma tends to spread to other parts of the body, even in cases of small primary skin lesions and can lay dormant many years after excision requiring long-term follow-up care. However, new treatments such as immunotherapy give hope to patients with metastatic melanoma.
"Newer immunotherapy treatments for melanoma have nearly quadrupled the overall survival rates for patients compared to treatments given a decade ago," Dr. Eulitt said. "We're seeing longer, durable responses to therapy with significantly fewer side effects. New immunotherapy treatments have been a game-changer and has translated to improved outcomes and renewed hope for patients with melanoma. Some patients with advanced melanoma are able to achieve a complete response to treatment."
Older immunotherapies required inpatient hospitalization and monitoring. Newer immunotherapies are improving patients' quality of life, as they are given as an outpatient and result in significantly fewer side effects. This has translated to reducing the emotional and financial burden of hospitalization on patients and their families, and increasing time spent at home with loved ones.
For advanced melanoma, the standard of care is immunotherapy alone after resection. Other invasive skin cancers – basal cell and squamous cell – may require chemotherapy and radiation.
Previously, immunotherapy was only offered to patients with metastatic or lymph node-positive disease. However, recent clinical trials have confirmed a benefit even to patients with high-risk, skin-only disease. Those patients receiving immunotherapy after resection have a decreased risk of melanoma recurrence and improved overall survival. Most patients with metastatic melanoma are candidates for immunotherapy treatment, except for patients with solid-organ transplants, severe autoimmune disease, and patients taking high-dose steroids. Patients with autoimmune disease already have an overactive immune system, so careful coordination with specialists (e.g., rheumatologists) and close monitoring are necessary for them to safely receive immunotherapy treatment. While older patients were not typically candidates for older forms of immunotherapy treatments, most older patients can receive newer therapies without significant side effects.
Prompt and Effective Cancer Care, Close to Home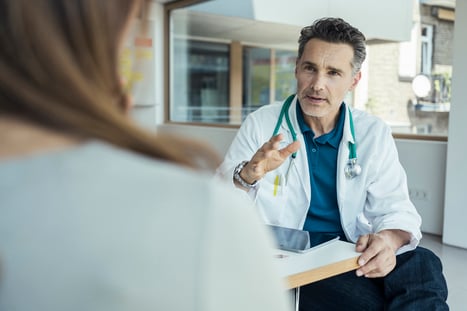 Prompt and effective evaluation is comforting to patients who are already anxious to know what the next step is in their cancer care plan. RMCC treats more cancer patients than any other institution in Colorado, offering patient-centered, evidence-based, multidisciplinary cancer care to patients close to home.
RMCC's cancer team – knowledgeable of and experienced in providing the latest treatments for metastatic melanoma – includes medical oncologists, radiation oncologists, and surgical oncologists who partner closely with dermatologists throughout the community to provide seamless care coordination. The RMCC intake team also ensures providers have timely access to patient records, imaging studies, and pathology reports prior to their appointment, which is typically within two days after referral.
"Treatment for melanoma has improved dramatically over the last decade, with FDA approval of a wide range of new immunotherapy and targeted therapy drugs that have improved outcomes and decreased side effects for our patients," Dr. Eulitt said. "There have been two new immunotherapy combinations approved for malignant melanoma in the last three months alone."
Some cases of melanoma may not respond to standard therapies, and these patients may be considered for one of the Phase I clinical trials available at RMCC, which partners with the Sarah Cannon Research Institute to make the most promising trials accessible to patients. Dr. Eulitt expects to see continued advancement in the treatment of melanoma through new drug combinations and therapies in the coming decades.
In general, most patients have a positive therapeutic response to immunotherapy with tumor shrinkage and sometimes complete resolution.
"It's very encouraging for patients and providers given how dismal the prognosis of melanoma was, even a decade ago," Dr. Eulitt said. "Patients are living longer with fewer side effects than previously seen in the treatment of melanoma."
Dr. Eulitt welcomes an open line of communication with referring providers and encourages them to inquire whether their patients would benefit from further evaluation.
"Our team at Rocky Mountain Cancer Centers is well-positioned to provide prompt, multidisciplinary, and up-to-date care for your patients with melanoma and other skin cancers," he said.
You can trust the medical expertise at Rocky Mountain Cancer Centers. If your patient has melanoma or another invasive skin cancer, the RMCC team can help. Request an appointment at one of our locations through the Colorado Front Range.