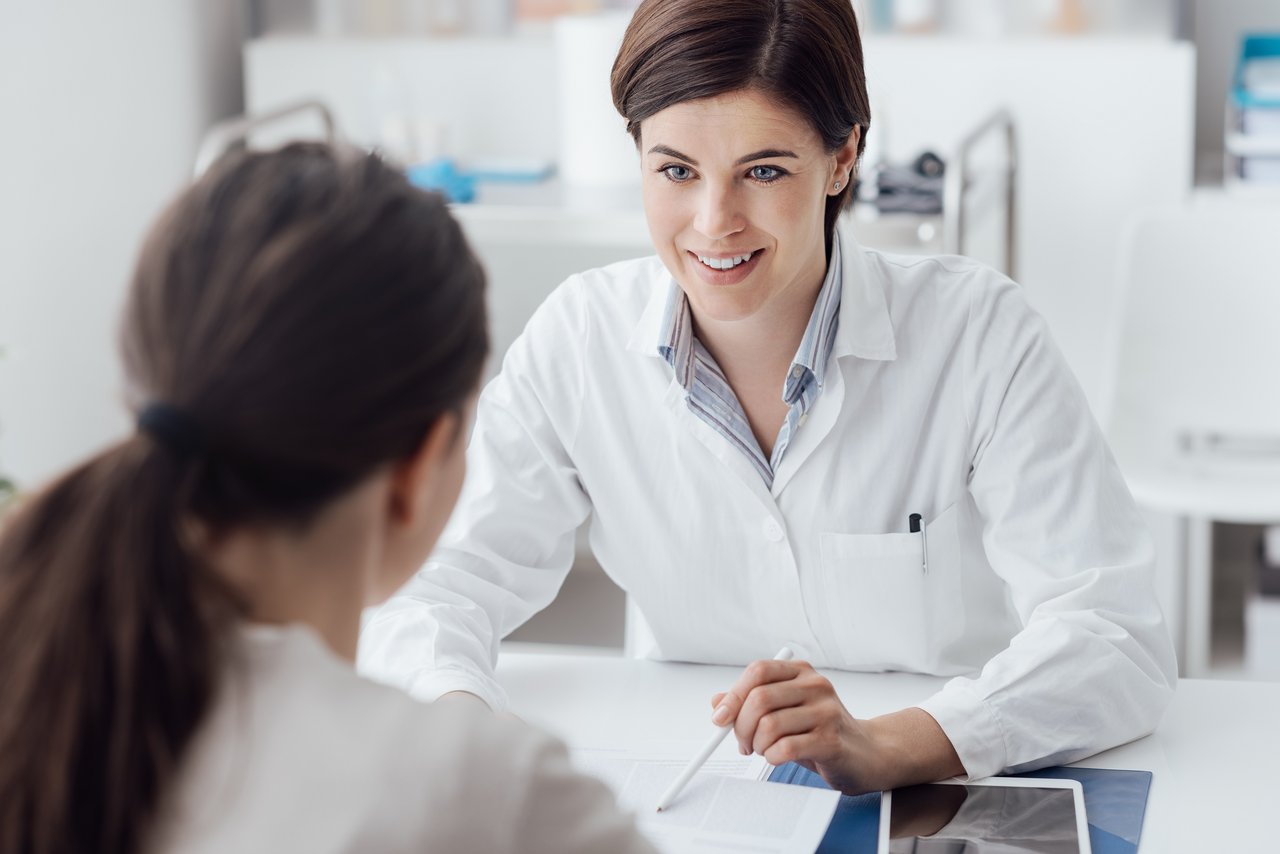 Gastrointestinal (GI) cancers often involve a multifaceted follow-up approach. Many patients experience side effects from treatment and are engaged in structured follow-up care.
GI cancers include gastric, esophageal, pancreatic, liver, colorectal, and anal cancer. Treatment for these conditions include surgery, chemotherapy, or radiation, according to Dr. Sujatha Nallapareddy, a medical oncologist and hematologist at Rocky Mountain Cancer Centers (RMCC) specializing in GI cancers.
"The most common thing we tend to hear from patients after they're done with their treatment is the anxiety of what's next," Dr. Nallapareddy said.
At RMCC, Dr. Nallapareddy and the team of GI cancer experts use evidence-based follow-up guidelines to reduce the risk of primary and secondary recurrence and minimize treatment side effects.
Staging to Inform Follow-Up Guidelines
A patient's stage and type of GI cancer play a critical role in the post-treatment follow-up required. Follow-up care from Dr. Nallapareddy and her team includes in-office visits, scans, and bloodwork.
Below are the timelines for several common GI cancer types:
Gastric, colon, and esophageal cancer: Patients with stage two or three cancers receive follow-up care every three months during the first year after treatment and then every six months for next four years (up to five years total follow-up). Follow-up care includes blood work for cancer markers, CAT Scans, and office visits.
Pancreatic cancer: Due to higher rates of recurrence, patients at any stage of pancreatic cancer receive follow-up care every three months for at least the first 15 months. Follow-up care is reduced to every six months afterward.
Empowerment for Follow-Up Patients
Completing treatment is an important milestone for GI cancer patients. Yet for many patients moving toward recovery, this time is fraught with unpredictability. Dr. Nallapareddy communicates each patient's individualized follow-up plan to combat these anxieties and ease the transition into follow-up care with their primary care doctor and other key specialists so the entire cancer team is aware of the plan. Research indicates depression and anxiety are more frequently found in long-term cancer survivors. This uniquely affects GI cancer patients, who often undergo years-long follow-up care to manage the side effects of certain treatment options and prevent recurrence.
Preventing Cancer Recurrence in GI Cancer Patients
Primary cancer recurrence in GI cancer patients is relatively low compared to other types of cancer. Factors associated with increased recurrence are patients with a family history of GI cancer, except for patients with genetic syndromes like Lynch Syndrome, where there is increased risk for new second primaries and we tend to follow up with yearly colonoscopies for these patients.
"During follow-up surveillance, the most common secondary cancers we worry about are with patients who received radiation therapy. The chemotherapies we use for GI cancers are considered low risk for causing secondary cancers," said Dr. Nallapareddy. "However, radiation therapy can cause an increased risk for secondary cancers, such as sarcomas. Preventing primary and secondary cancer recurrence is a driving focus of follow-up care. With primary care support and resources from RMCC, GI cancer patients are guided through lifestyle changes to include exercise, diet, and survivorship to reduce recurrence."
Coping with GI Cancer Side Effects
Due to the multifaceted care GI cancer patients receive, many have lingering side effects from chemotherapy, radiation, and surgery. While advances in GI cancer treatment have largely increased patient survival rates, many advanced therapies have side effects that necessitate frequent follow-up care and may contribute to the anxiety many patients feel.
"Many patients tend to have side effects even after the treatments are finished," Dr. Nallapareddy said. "Fatigue and neuropathy are the most common side effects."
Side effects of GI cancer treatments may include but are not limited to:
Anxiety and depression
Complications with colostomy bags
Fatigue
Gastritis
Incontinence
Nausea
Neuropathy
Problems with the digestive system
Sexual dysfunction
Trouble eating or gaining weight
"Nutrition is the main problem we tend to see in GI patients where weight gain is a very significant concern, especially with pancreatic cancer patients," Dr. Nallapareddy said. "We work with dietitians who can help patients maintain their weight and offer guidelines for eating small portions more often, monitoring their sugars, and getting a minimum of 1,000 to 1,500 calories a day."
Primary care providers and dieticians become an integral part of monitoring a patient's diet. Research indicates that reduced red meat and alcohol consumption can be beneficial for patients in recovery from GI cancers. Additionally, patients may be lacking specific vitamins and minerals like B12 and iron. These deficiencies are seen in their blood work during follow-up care.
"Dietitians can help with dietary recommendations and can also help patients maintain their weight post treatments," Dr. Nallapareddy said. "In our referral notes for primary care physicians, we check to make sure the patient's nutritional needs are supplemented accordingly. For this reason, we monitor our patients for B12, Vitamin D, and iron levels (which can be lower for gastric cancer patients) and encourage their PCP's to do the same."
The Benefits of Genetic Testing
10% of GI cancers are inherited and knowing family history and testing not only helps our patients, but also helps family members. For GI cancers, we screen for Lynch Syndrome. For pancreatic cancer, we screen for BRCA gene. Screening recommendations are given based on the genetic testing results. Rocky Mountain Cancer Centers can not only test patients, but their family members too. "Some primary care providers prefer to do genetic testing in their offices, but they should know that we can be a resource as well," Dr. Nallapareddy said.
The RMCC Approach to GI Cancer Follow Up
At RMCC, patients receive comprehensive follow-up visits.
"We work alongside other cancer experts in our community," Dr. Nallapareddy said. "We discuss patient cases in tumor board conferences where we collectively come up with a comprehensive treatment plan for each patient. We also have patient support systems with our social workers, nurse navigators, and dietitians."
Our comprehensive network of community cancer specialists are in constant communication with a patient's primary care provider, helping to ensure quality follow-up care at every stage.
Specialists at Rocky Mountain Cancer Centers use leading-edge treatment methods for the highest quality gastrointestinal cancer care. Learn more about our specialized colorectal cancer care.