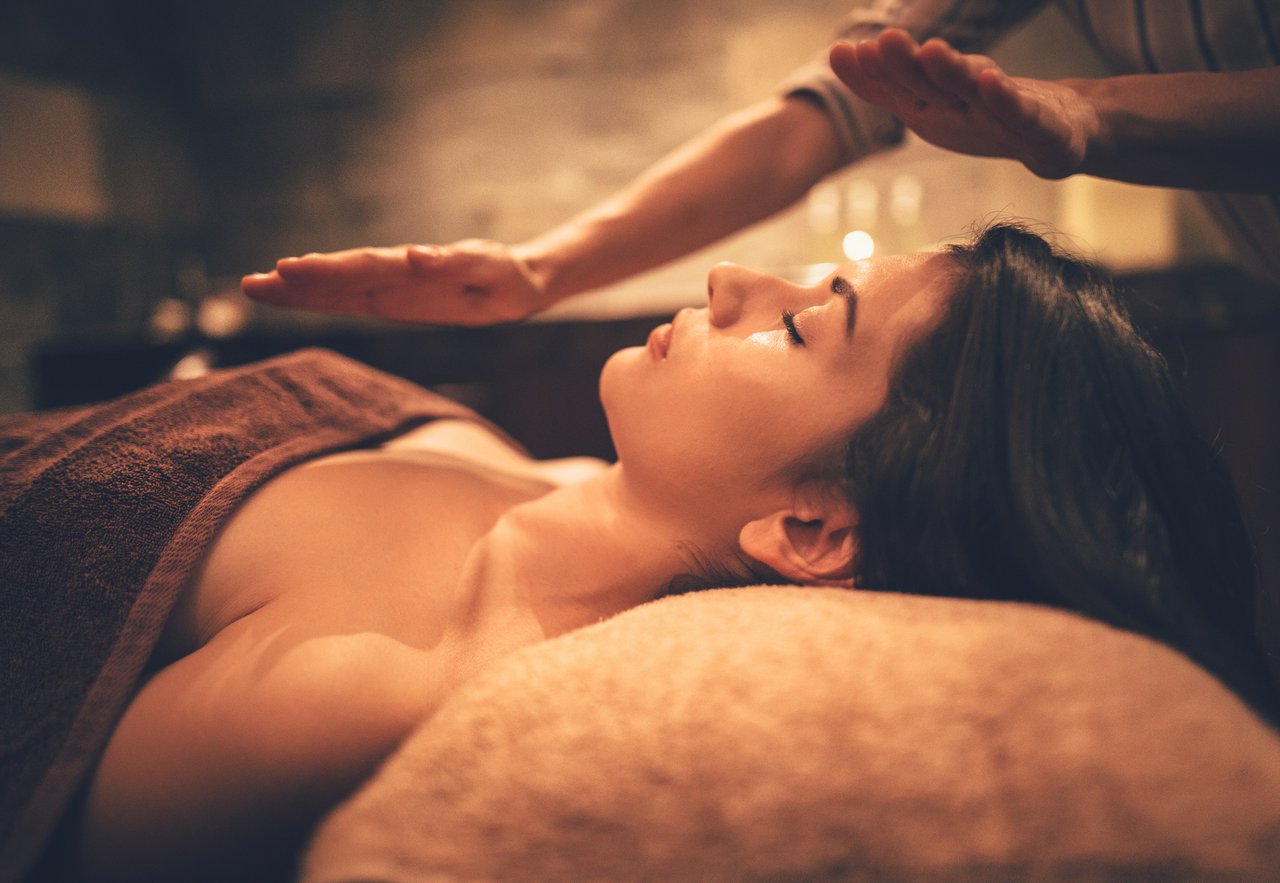 A Whole-Body Approach That Factors in Long-term Implications of Cancer and Its Treatment at RMCC's Boulder Clinic
There's More to Offer Patients Than Just Radiation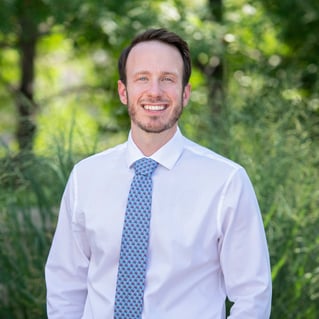 Dr. Patrick Richard (pronounced Ree-shard) trained as a radiation oncologist – and it's still his first passion – but the Rocky Mountain Cancer Centers (RMCC) Boulder doctor has a new interest as well. The driving force behind a growing Integrative Oncology initiative that blends naturopathic treatments, lifestyle medicine, and conventional allopathic oncology, he hopes to expand the initiative practice-wide. To do that, Dr. Richard is partnering with numerous local providers, in a variety of disciplines, to offer his patients complementary and naturopathic approaches to health and wellness that can help improve the tolerance and possible efficacy of both standard and alternative treatments to cancer.
After completing the Integrative Oncology Scholars Program at the University of Michigan, a program funded by the National Cancer Institute, Dr. Richard then began the process of setting up an Integrative Oncology initiative at RMCC Boulder in partnership with Boulder Community Health providers.
"I'm a firm believer that there's more to offer patients than just radiation," Dr. Richard said. "Cancer is a complex illness, so it's quite naïve to think that we can just focus on chemo or radiation or any other single factor. What I like about Integrative Oncology is that it focuses on the big picture. It's a whole-body approach that factors in the long-term implications of cancer and the treatments."
Dr. Richard is quick to point out that Integrative Oncology works in conjunction with allopathic cancer treatments such as chemotherapy, radiation, and surgery. Thus, he does not advocate for abandoning evidence-based approaches to focus entirely on alternative treatments for cancer. He first attempts to understand the goals and desires of each patient and applies integrative oncology principles to meet those goals.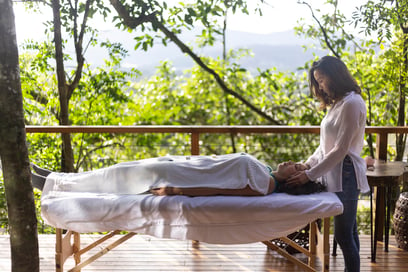 "Not everyone is interested in this approach, but a lot of it is patient-driven," Dr. Richard said. "I follow their lead. They are the patients who say 'what else? Besides radiation, what else can I do?'"
With Integrative Oncology, the "what else" can include efforts to improve the tolerance of and recovery from cancer treatments like lifestyle changes, nutrition, supplements, and complementary mind-body therapies like acupuncture, massage, Reiki, physical therapy, and mental health treatment.
Integrative Treatments for Cancer Can Empower Patients to Fight Their Own Battles for Health
One of the benefits of embracing alternative treatments for cancer – in conjunction with traditional therapies – is that it empowers patients to participate not just in treatment decisions but in personally fighting in their own battle. "People feel more empowered, instead of feeling like a passive recipient (of a traditional treatment like radiation). They think: 'There are things I can do. I can focus on my nutrition, sleep, exercise. There are things I can do to get the most out of my treatment.' Patients can take control of their health. And that leads to better outcomes," Dr. Richard said.
Like many new approaches, there are drawbacks to Integrative Oncology. For example, many alternative treatments for cancer are not covered by insurance, leading to high out-of-pocket costs for patients. Hopefully, this obstacle will disappear as the integrative approach becomes more accepted in the field, Dr. Richard said.
"Another limitation is that it can be intense," Dr. Richard said. "Integrative Oncology can address all aspects of lifestyle and health. It can be a lot to absorb and it can be overwhelming."
Dr. Richard encourages patients to choose what they can realistically manage when it comes to implementing alternative treatments for cancer and also which recommendations are most important to them, personally. Additionally, he hopes that as the program grows, patients can receive assistance from a "navigator" who can help them understand and coordinate the multi-disciplinary care that combines alternative treatments to cancer with more standard practices.
The Foundations of Wellness: Combining Alternative Treatments for Cancer with Traditional Therapies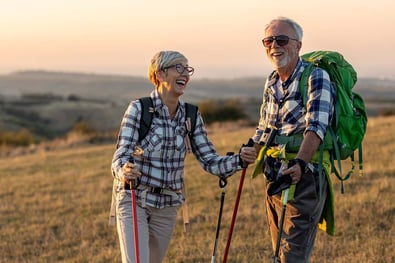 While the goal of radiation and other standard treatments, including chemo and surgery, is to cause irreversible damage to cancer to achieve cure or control, Integrative Oncology focuses on what Dr. Richard calls "the foundations of wellness." These are things like sleep, psychosocial support, community, nutrition, stress, and physical activity. Though there may be limited evidence that alternative treatments for cancer are curative as a primary response, they are powerful complements to traditional cancer therapies and support whole-body health.
"Integrative Oncology is breaking down the barriers of more conventional treatment centers," Dr. Richard said. "What got me interested in this is that I've observed people want more to their treatment. People really want a coordinated approach and a multi-disciplinary team that looks at overall health – not just the single focus of cancer."
To do this, Dr. Richard collaborates with teams of experts, both within RMCC and in the nearby community, that includes Dr. Kirsten West (a fellowship trained Naturopathic Oncologist at Riordan Clinic) as well as Dr. Sheila Beades (naturopathic provider at NatureMed), physical therapists, mental health providers, nutritionists, mind body medicine, and many others. Their goal is to provide integrative treatments for cancer that factor in patients' quality of life and long-term health, while staying focused on the primary goal of fighting cancer with proven treatments. The integrative approach requires good communication between diverse entities (which they accomplish with monthly meetings), but also mutual respect across professional disciplines.
"In residency and now in private practice, we had no communication with naturopathic providers," Dr. Richard said. "I also saw a lack of respect for other fields. That is counterproductive to patient care. My personal approach is not to dismiss the goals, wants, and interests if a patient finds value in it. I'm going to listen, acknowledge, and respect them and their level of engagement in their care and health. I've also learned a lot and am continuing to learn a lot about new and interesting approaches my patients want to take. This makes me a more informed provider."
And, while it's too early in the program to have long-term survivorship data, early responses to RMCC's integrative treatments for cancer have been positive, according to Dr. Richard, both in terms of patient satisfaction with the experience and in positive outcomes for their health. "I find it a beautiful way to connect with a patient," said Dr. Richard. "I'm a firm believer in empowering my patients. If there's one thing I want my patients to feel leaving a visit with me is that they are empowered to deal with this very complex problem."
If you are a patient at Rocky Mountain Cancer Centers, talk to your provider about integrative oncology and how it can be incorporated into your cancer care plan.