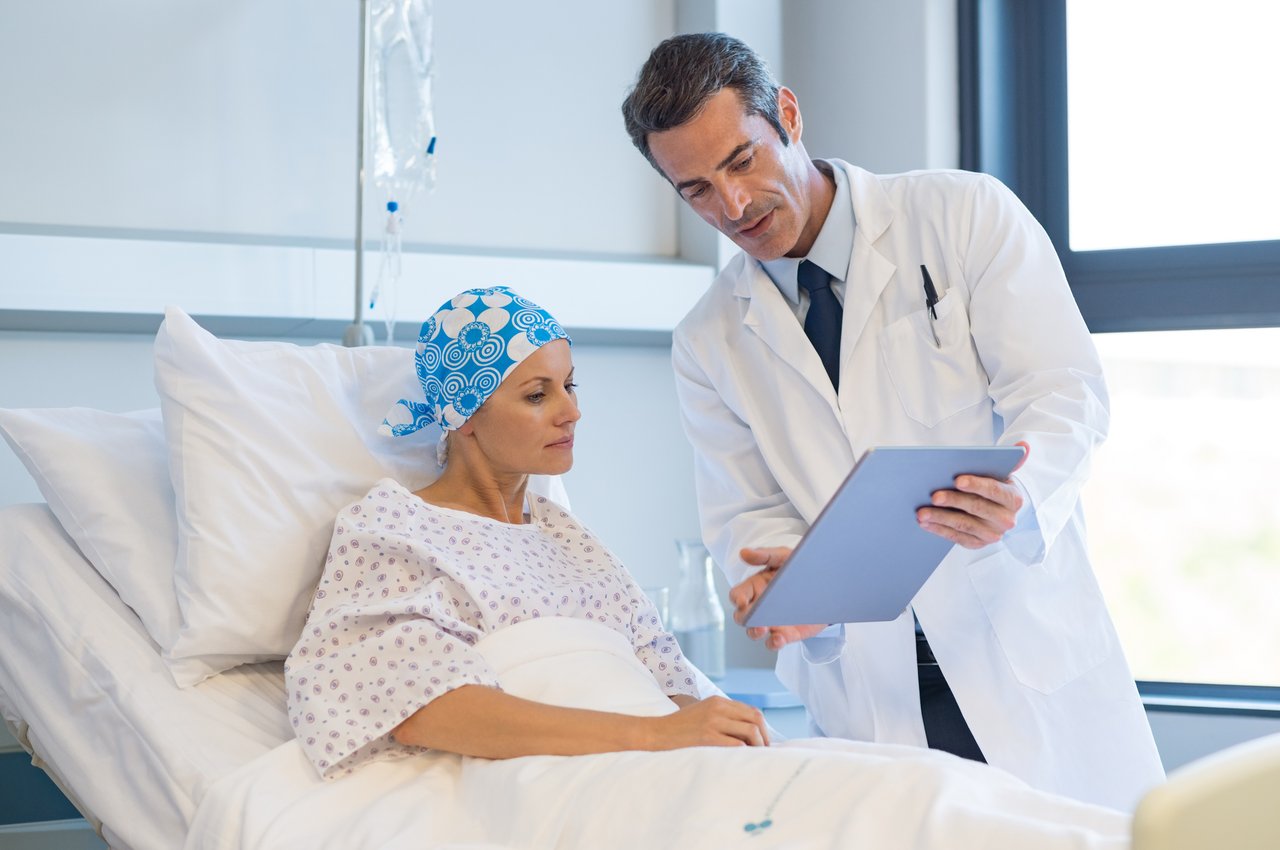 You've been diagnosed with cancer and as a part of your treatment plan, your care team prescribes chemotherapy. The first appointment is coming up, and you want to be ready for it. But how do you prepare for cancer treatment, especially chemotherapy?
It's a question many have asked before you. Thankfully, there are things you can do to make the experience go as smoothly as possible. You need to take care of your mental and physical health, your home, and your support team.
Preparing Your Mind
When going in for cancer treatment, knowledge is power. Talk to your oncologist. Ask questions about what to expect during chemotherapy. Be sure to use evidence based research references as sometimes information online can be misleading and cause more confusion and fear. You can expect a treatment education from your healthcare team and bring any questions to office visits. Use a journal to document your questions and reach out if you are overwhelmed. We have many supportive team members including social workers and can refer to additional support sources.
Knowledge isn't the only thing your mind needs. Cancer treatment can be stressful, and managing that stress allows you to make the most of your therapy. There are many successful stress management tools available. Find one that works for you, and do it regularly.
Find stress relief with the following steps:
Avoid stressful people and situations.
Eat a healthy diet and get plenty of sleep.
Enjoy a hot shower or bath.
Exercise if your oncologist determines that physical activity is safe for you during treatment. Walking, a low-impact exercise, is one of the easiest forms of physical activity to adopt.
Practice meditation and breathing exercises.
Talk to family or friends.
Watch movies that make you laugh.
During and after chemotherapy, you may experience anxiety, depression, or distress. Don't ignore these issues. Admit that you're experiencing them and talk to your care team. These experts can provide insight to help you manage your mind.
It is important to have coping mechanisms in place to help in your treatment journey. Social workers and therapists can help you both throughout treatment and beyond. Many patients do not experience mental strife until after treatment and we have specific focus on survivorship coping, which can sometimes be unexpected. Reach out early and often and make your mental health a priority.
Preparing Your Body
As you go through chemotherapy, you want to keep your body as strong as possible. A healthy diet is essential to a strong body.
Already eat plenty of fresh fruits and vegetables, lean meats, and low-fat dairy? Then you're on the right track. Keep it up! Following a Mediterranean diet can help your overall health by incorporating fruits, vegetables, nuts, whole grains, and olive oil with fish, poultry, and dairy products while limiting red meat. However, based on type of cancer or treatment, your diet may need to be more specific to your individual needs.
Nutrition in cancer care takes extra work. Chemotherapy may cause you to lose your appetite. Your favorite foods may not taste good anymore, and it may be difficult to chew or swallow. These side effects are totally normal. At Rocky Mountain Cancer Centers (RMCC), we recognize this, so we connect you with nutrition experts who help you understand your unique dietary needs. If necessary, these dieticians can help create a plan to ensure your nutritional requirements are met. We will also provide you a sheet on mouth care including rinses to make at home and use of soft toothbrush and products to avoid, such as alcohol or peroxide containing mouthwash. If you experience mouth sores, this can also affect intake so let your care team know as soon as possible so you can get appropriate treatment.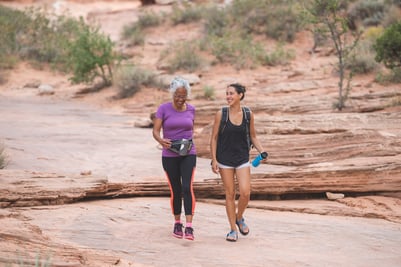 Along with good nutrition, regular exercise can help. Unless your cancer care team says otherwise, you should exercise when you feel able to. By doing this, you may enjoy some of the following perks during chemotherapy:
Better sleep
Improved immune response
Increased appetite
More energy
Potential reduction of unwanted side effects from treatment
Reduced bouts of depression or anxiety
Strength to perform tasks of daily living
Preparing Your Home
One potential side effect of chemotherapy is a weakened immune system. To protect yourself from colds, the flu, COVID-19, and other illnesses, keep your distance from others. To ensure your home is safe from germs, keep it clean.
Since you may not feel up for cleaning every day, plan ahead. Ask loved ones to lend a hand, or hire a cleaning agency. Focus especially on surfaces you touch: tables, countertops, toilet lids, cabinet handles, and door handles. When cleaning, avoid strong scents. Chemotherapy can make your nose more sensitive. Fragrance-free or unscented cleaners help you avoid irritation.
In addition to cleaning, look for hazards in your home and get rid of them. After all, your home shouldn't be an obstacle course. Get rid of clutter before starting treatment. Place items you frequently use where they're easily accessible. Toss out slippery rugs and place non-slip mats outside and inside the shower.
Love your pets? You may want to keep your distance. Though faithful companions, pets can increase your infection risk. Certain animals carry salmonella and viruses. Others may bite and scratch, and illness can spread through their feces or urine. If underfoot, a beloved pet increases your fall risk.
Animals you should particularly avoid include:
Chickens
Ducks
Reptiles
Rodents
Preparing Your Support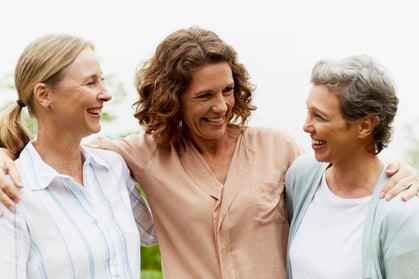 At RMCC, we do more than provide quality cancer care. We also provide education and encouragement along your journey. Our social workers offer support and comfort. But even with the robust spectrum of care we offer at RMCC, you will still require assistance you can trust when you are navigating your everyday life at home or in your community. For the best outcome, you need a solid support system beyond your cancer care team. That ensures you're in good hands, whether with us or at home.
The first step to having a strong support system is education. Your caregivers should understand what to expect as you receive treatment. Ask them to accompany you to medical appointments if current RMCC COVID-19 guidelines allow. If they can't, share important information with them about your treatment plan and what side effects you may experience. Your support team should understand how chemotherapy works and how it will affect you. You can bring family members to your chemotherapy education session so that they can help take notes and know how to better care for you.
Your caregivers also need to understand what you will need at home. RMCC will provide you with a shopping list for over the counter medications and items such as a thermometer to have at home. Your caregivers could run these errands or you may need them to cook meals for you or clean your house. Or you may just need a listening ear. As your treatment continues, your needs could change. That is why building a strong support system that will understand and be ready to respond is important. If you have friends and loved ones who are not confident in their abilities to provide support, let them know RMCC is here to help them cultivate the caregiver qualities, skills, and tools they will need to assist you during your cancer journey.
Caregiving requires a lot of time and energy. If possible, don't rely on a single person as your support system. With a handful of people in your network, you ensure no one gets burned out. This keeps everyone fresh and energized, including you. Additionally, this makes it easy for someone to step in if another person in your support system is sick. There are also respite services available to provide a break for caregivers with continued patient support.
Learn more about how chemotherapy helps you overcome cancer at RMCC.