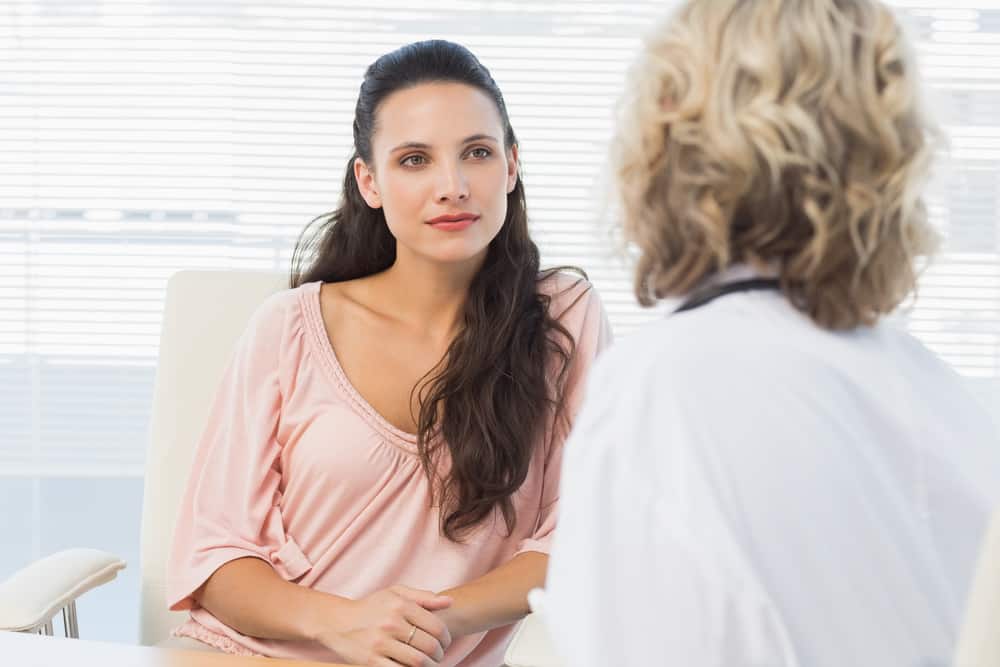 It is not unusual for any woman to be nervous about having her first mammogram. Even an explanation from a doctor, your mother, or friends does not totally prepare you for the exam. But, you can rest assured that for the majority of women, the anticipation is worse than the actual exam.
What is a baseline mammogram and when should you have one?
A mammogram is an x-ray. The exposure to radiation is minimal and having a mammogram is safe. Mammography is the best test for early detection of breast cancer.
Experts including the American Medical Association, the American Cancer Society, and the American College of Obstetricians, agree that women should have their first, or baseline mammogram at the age of 40. A baseline mammogram reveals the normalcy of your individual breasts; every woman's breasts are different.
Your subsequent tests, advised on a yearly basis, will be compared to your original baseline study. It is important to remember or make a note of where you have your mammogram performed, so if you switch your testing site, you can tell them where to find former x-rays for comparison purposes.
What to expect when having a mammogram
Mammography has come a long way since its initial universal usage in the 1960s. Not only has the imaging become more advanced, but so has the technology in taking that image. Some women claim having a mammogram hurts; others feel it is painless; and yet some say they feel a momentary pinch. A lot can depend upon the size of your breasts, and the technician.
Most radiology groups have trained technicians that specialize in mammography. These technicians rarely perform other radiological procedures, but rather specialize in breast mammograms. They continue training during seminars and classes offered to keep them current on the latest techniques and procedures.
Each breast is x-rayed separately by a machine designed specifically for mammography. The technician places your breast on an x-ray plate. She will direct a second plate above your breast, which will press firmly against it to flatten your breast while the x-ray picture is taken.
A second side view is taken of the same breast. Then, the procedure is repeated for your other breast. Each picture takes only a few moments and the whole exam generally takes about 15 to 20 minutes or so. You will be asked to wait until the technician checks out the x-rays to assure there was no movement and all the breast is included in each x-ray.
Preparing for your first mammogram
Preparing for your first mammogram can be nerve-racking; however. there is little to do in way of preparation for a mammogram. It is best to have a bath or shower the morning of and you should not apply any powder, lotion, deodorant, or perfume to the chest or armpit areas.
When you arrive for your mammogram, you will be asked to remove all clothing from the waist up. You will be given a gown to wear with the opening to the front allowing access to each breast for the examination.
Most women try to schedule their mammogram following their menstrual cycle or between cycles. Just prior to a cycle and during menstruation, most women experience more sensitivity in their breasts, which can make the mammogram more uncomfortable.
When, and how to expect your mammogram results
Like other x-rays, mammograms are read by a physician who specializes in radiology. Mammography technicians do not read x-rays, nor do they discuss them with the patients. Technicians are trained to assure the x-rays taken are the best possible in quality.
Once the radiologist reviews your mammograms, usually within a few days or less, he or she will report back to your regular physician. If everything is considered normal, you may receive a call from your physician's office, as well as a note from the radiology office. If there is some reason that the x-rays cannot be read properly, or the radiologist questions one of the pictures, you may be called back to the office for another x-ray. This is rare.
If there is any reason for concern, the radiologist will contact your doctor immediately, and in turn, your doctor will contact you. This may lead to repeat tests or further testing.
No mammogram is perfect
Early breast cancer can be hidden within normal breast tissue resulting in a false negative. Sometimes a mammogram may reveal something that could be of concern that isn't cancerous. This is considered a false positive. And, there are also times there are abnormalities or benign conditions found in the breast.
Any indication of a potential positive must be taken seriously and will most likely result in more extensive testing, despite the fact that the majority of the time, it is not cancerous. Further testing can include digital mammography if not originally performed, an ultrasound, an MRI, and/or a biopsy.
The importance of mammography
A mammogram can save your life. Important, also, is routine self-breast examinations at regular intervals between annual mammograms. If anything unusual is felt, you should contact your doctor right away.
Early detection of breast cancer can save your breasts and your life. Early detection reduces a potentially fatal result from the disease by 25-30 percent.
There is nothing to fear about having a mammogram. Yes, some women experience a brief pinch of pain, but that should not prevent anyone from having their annual test. If you have anxiety about the potential results, ask to receive your results as soon as possible. Remember for the vast majority of women, this is simply a routine part of your annual physical.
More and more radiology offices are investing in digital mammography. The digital image can be enlarged to exam specific areas of the breast and can improve the imaging for younger women and women who have dense breasts. You may ask your doctor to schedule your exam with an office that offers digital services.
At what age is mammography no longer needed?
Current U.S. Preventive Services Task Force guidelines recommend a mammogram every two years for women of average risk for breast cancer from ages 50 to 75, according to Harvard Medical School. Some doctors recommend continued annual exams for women in their early 60s.
According to an article published on the Harvard Women's Health Watch website, Dr. Nancy Keating, professor of health care policy and medicine at Harvard Medical School and a physician at Brigham and Women's Hospital, recommends that women who are expected to live 10 years or longer, no matter their age, continue to have mammograms. But, she also said that every individual should speak with her own primary care physician on the matter.
What does a mammogram cost?
Many insurance policies include annual mammography for women with no additional cost. For those without insurance coverage, there are alternative low-cost or no-cost choices.
Organizations such as Planned Parenthood of the Rocky Mountains can help you see if you qualify for and locate free or low-cost alternatives. You can also visit the Free Mammograms in Colorado website to see where you can obtain a free mammogram in your area. You can also check with Colorado's Department of Public Health and Environment for a Wisewoman Clinic for a screening site near you.
If you have any concerns about mammography or breast cancer for yourself or someone you love, the staff at Rocky Mountain Cancer Centers advises you to schedule an appointment with your doctor as soon as possible. If you are looking for a breast cancer specialist due to a history of cancer, or a family history of cancer, feel free to contact one of our local Colorado offices to request an appointment.