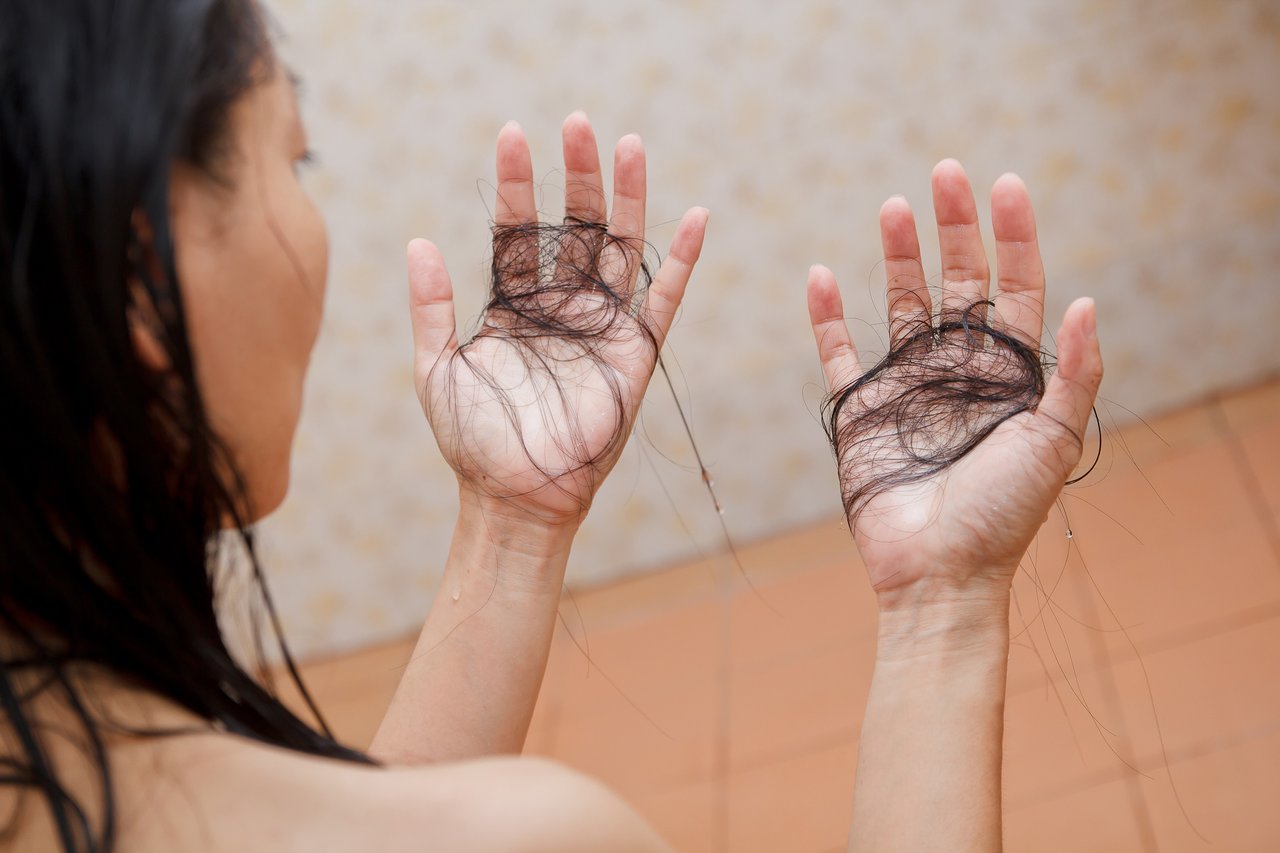 If you're worried about hair loss during your cancer treatment, you're not alone. Many women and men feel stress as their hair falls out during chemotherapy treatment. Hair loss can affect how you feel about yourself and may influence how others treat you. Cold caps or scalp cooling systems can give you a degree of control. While they do not completely prevent hair loss, these systems may help you keep some of your hair.
What Causes Hair Loss During Chemotherapy?
To understand how cold cap therapy works, you first need to know what causes hair loss during cancer treatment.
Chemotherapy targets fast-growing cancer cells. However, these medications may also damage or destroy other fast-growing cells in the body, such as the cells that make up the roots of our hair.
Not all chemotherapy drugs cause hair loss, but many do. Some targeted cancer treatments can also cause hair loss, such as Tamoxifen, which is often used to treat breast cancer. Your oncologist can give you more information about the common side effects of the type of chemotherapy or targeted treatment you receive.
Though hair loss is a common side effect of cancer treatment, not everyone who gets chemo loses their hair. One person may lose all their hair, and another may only have hair thinning. Hair loss can be affected by your dose of medication and how the drug is given – either through infusion or taken by mouth.
Generally, hair loss begins about two to three weeks after starting treatment. The hair on your head usually falls out first, followed by body hair. In most cases, your hair will begin to grow back within a few weeks of finishing treatment.
How Scalp Cooling Works
Scalp cooling works by causing the blood vessels in your scalp to constrict or shrink. This reduces blood flow to the area and prevents some of the chemotherapy medicine from moving into your hair follicles and the roots of your hair. When there's less medicine in your hair roots, there's a lower risk of hair loss.
There are several different methods of scalp cooling available, and they fall into two main categories: cold cap and scalp cooling systems.
Cold caps – Manual devices that require dry ice or ice packs to be added at regular intervals to keep the temperature stable.
Scalp cooling systems – Machines that automatically circulate cooled liquid through the cap.
During both types of cooling therapy, you wear a cap made from silicone that has channels to circulate cooled air or liquid. Over the first cap, you'll wear another cap made of an artificial rubber called neoprene.
The Paxman Scalp Cooling System

Rocky Mountain Cancer Centers (RMCC) offers the Paxman Scalp Cooling System. This automatic cooling cap device uses a computer to regulate the flow of liquid and maintain the right temperature.
People using the Paxman Scalp Cooling System buy a Paxman Personal Cap Kit that has everything needed for the therapy.
If you decide the Paxman Cooling System is the right option for you, talk to your doctor about your choice. Using the Paxman system, your chemotherapy treatments will usually involve the following:
Before your first chemotherapy treatment, you'll need to come to a clinic to be fitted for your cap.
On treatment day, you'll wet your hair and spray on a special kind of hair conditioner developed by Paxman.
About 30 to 60 minutes before your treatment begins, you will put on your cap and a neoprene cover over it. The tighter the fit, the better the results.
You'll remove your cap 60 to 90 minutes after you have received your treatment.
Manual Cooling Caps
If you prefer to use manual cooling caps during your cancer treatment, you will provide the caps on your own. You'll keep them in an insulated cooler with dry ice before you can wear them.
Unlike the Paxman Cooling System, manual cooling caps do not maintain a constant temperature during your treatment. Because a manual cooling cap warms up as you use it, you will need to replace it with a new cooling cap every 20 to 30 minutes during your chemotherapy treatment. You will also need a friend or family member to change the caps for you during each infusion session.
The Effectiveness of Scalp Cooling Therapy
The U.S. Food and Drug Administration has approved the Paxman Scalp Cooling System for use by people with breast cancer. The system is also sometimes used with people who have other types of solid tumors if an oncologist recommends it. Scalp cooling is not recommended if you have head and neck cancer or if you have leukemia, lymphoma, or other blood cancers. It is also not recommended if you experience migraine headaches from cold temperatures or if you have other sensitivities to the cold.
Scalp cooling therapy does not prevent all hair loss, but it can reduce it substantially for many people.
One study showed that women who underwent four rounds of chemotherapy while using the Paxman Scalp Cooling System lost significantly less hair than women who did not use any cooling cap therapy during the same amount of chemotherapy.
In this study, nearly half of the women who used the cooling system kept more than 50% of their hair. All women in this study who did not use the scalp cooling therapy lost more than half of their hair.
The Paxman Scalp Cooling System may be especially beneficial for women receiving certain types of chemotherapy called taxanes.
What Does Scalp Cooling Therapy Feel Like?
While scalp cooling treatment is not painful, it can be uncomfortable during the first few minutes. Some people can get headaches, pain in the scalp or forehead, neck and shoulder discomfort, dizziness, or nausea. Cooling the scalp typically becomes more comfortable as your body adjusts to the temperature.
To make yourself more comfortable during scalp cooling therapy:
Bring a book, movie, or music to distract you.
Dress warmly and cover yourself with a blanket or wear layers that can be added or removed.
Have snacks on hand and a warm drink with you.
Wear a hat or hoodie after cooling treatment.
Insurance and Scalp Cooling Treatment
Many lawmakers are working on getting scalp cooling therapy covered by American insurance providers, but this has not happened yet. Currently, Medicare covers scalp cooling treatment. Some private insurance companies also cover the cost, but many do not. The RMCC team can help you find out if this treatment is covered by your insurance provider.
Depending on your circumstances, additional help may be available to lower the out-of-pocket expenses for cooling cap treatment if cost is a barrier for you.
How to Take Care of Your Hair While Receiving Scalp Cooling Therapy
If the length or thickness of your hair keeps the cap from fitting well, you may need to trim your hair before using the cooling system. However, for most people, there is no reason to cut your hair for scalp cooling therapy.
Your Paxman Personal Cap Kit will come with gentle shampoo and conditioner. You can order more if you run out, or you can choose baby shampoo or another mild shampoo without added color, perfumes, or sulfates. Dry shampoo is OK for some hair types but not others. Ask your provider if your brand will work with your hair type.
During the time you receive scalp cooling treatment:
Avoid using hair dye.
Be gentle and smooth shampoo and conditioner into the hair.
Brush your hair daily.
Do not wear weaves.
Don't use a curling iron, flat iron, hair dryer, or other heated styling tools.
Limit washing your hair to once or twice a week.
Wear a scarf or soft headband to keep your hair out of your face.
Once you have completed chemotherapy and scalp cooling treatment, it is normal for your hair to continue to shed for several weeks. Your hair will likely be drier and more fragile, as well. This is temporary, but you should continue to be very careful with hair care during this time.
You can slowly return to your usual hair care routine when your hair stops shedding. However, you may find that your favorite products don't work in quite the same way. You may need to switch shampoos and conditioners to find one that works best after cancer treatment.
Remember, your hair loss results can vary with scalp cooling treatment. They depend on the kind of chemo you receive, dosage, and treatment schedule. Every patient responds differently.
Request an appointment with an RMCC oncology expert to learn more about scalp cooling and cancer treatment options at an RMCC location near you.