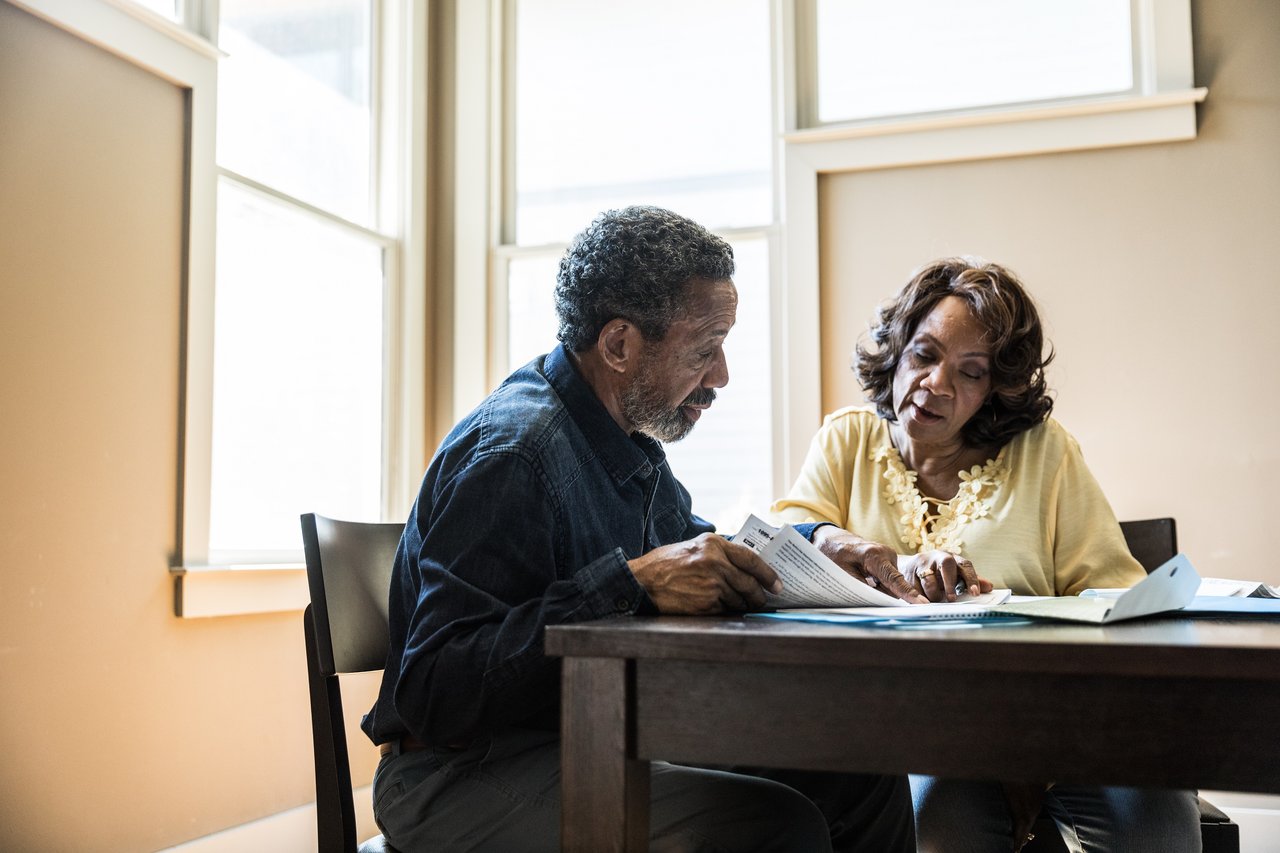 "Which parts of Medicare pay for which types of cancer treatment?" "If I have Medicare, will I have to pay for cancer treatment costs out of pocket?" "Will I be able to afford cancer treatment even with Medicare?"
Those questions and many others may be running through your mind if you're eligible for or a beneficiary of Medicare and you've been diagnosed with cancer. You're not alone. People 65 and older – a group that comprises the vast majority of people eligible for and covered by Medicare – account for about half of cancer cases.
Navigating the ins and outs of Medicare cancer coverage can be difficult, not to mention stressful. At Rocky Mountain Cancer Centers (RMCC), we're a Medicare participating provider, and our team offers a variety of services to help patients understand their coverage and payment options. Here, we break down what the different parts of Medicare cover and help you make informed decisions about your coverage.
Medicare Part A: Hospital Services
If you receive cancer treatment during a hospital stay, Medicare Part A – one of two parts of Original Medicare, along with Part B – would cover it. Medicare Part A is hospital insurance. It covers a variety of hospital-related cancer services, including:
Blood
Breast prostheses surgically implanted after a mastectomy during an inpatient stay
Certain costs related to clinical research studies during an inpatient stay
Home health services
Hospice care
Skilled nursing facility care (if you've completed a three-day hospital stay for a related problem)
Medicare Part B covers the services of RMCC doctors when they see the patient in the hospital. It also covers the care you will receive after you leave the hospital.
Medicare Part B: Outpatient Care
Much of the care you receive at RMCC would fall under Medicare Part B, which covers outpatient care, including medically necessary cancer services. Some key types of care under the Part B umbrella include:
Diagnostic imaging scans
Durable medical equipment
Lab work
Many intravenous chemotherapy medications, along with some chemotherapies taken by mouth in an outpatient setting
Mental health services
Outpatient radiation therapy
Outpatient surgery
Physician visits
Medicare Part D: Prescription Medication Coverage
You can join a Medicare Part D plan for coverage of most prescription medications. This includes prescription oral chemotherapy medications, medicines to relieve nausea, and other cancer-related medications, such as pain medicines. Medicare Part D may cover some cancer medicines that don't fall under Part B.
What's the (Medicare) Advantage?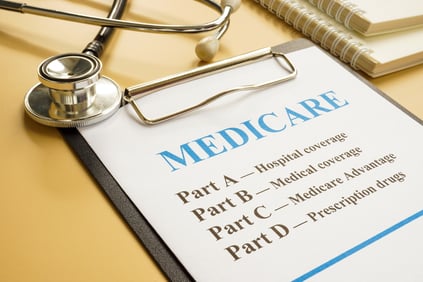 Rather than opt for Original Medicare and Medicare Part D prescription medication coverage, you may wish to purchase a Medicare Advantage Plan. These plans are also known as Medicare Part C. RMCC is contracted with several Medicare Advantage Plans.
Private health insurance companies, not the federal government, offer Medicare Advantage Plans. These plans include Part A, Part B, and, in most cases, Part D. Medicare Advantage Plans may have more benefits and lower out-of-pocket costs than Original Medicare, but they're not right for everyone.
"It's common for patients to hear ads for Medicare Advantage Plans that have no monthly cost," said Kelli Franklin, trainer for the administrative systems at RMCC. "That might be appealing for people who don't know whether they're going to have any care in the coming year and want to save money. However, we encourage patients to look at the big picture.
"Let's say, in a worst-case scenario, that you're going to use a ton of your coverage, and most patients with cancer are," Kelli continued. "In that case, it's important to consider all of the financial factors, not just the monthly premium, when comparing a Medicare Advantage Plan to Original Medicare with a supplemental plan and Part D."
In addition, some Medicare Advantage Plans require a primary care physician's referral to see a cancer specialist, as well as authorization from the insurance company for some services. Referral requirements and preauthorizations can lead to delays in care, which may be a drawback for some patients.
"It's important to be aware of these requirements up front," said Marcus Garcia, senior director of payer and strategy relations at RMCC. "In the world of cancer, every day a patient has to wait to receive care can be difficult."
Mind the Medigap
Original Medicare doesn't pay for all costs of care. You are responsible for certain out-of-pocket costs, including copays, coinsurance, and deductibles. However, you can purchase a Medicare supplement, also called a Medigap policy, to help pay for these expenses.
"All Medigap policies require some out-of-pocket costs to patients, so it's important to compare the various policy options to find the most appropriate one for you," Kelli said. "Some Medigap policies have a copay, and some also have an out-of-pocket maximum. However, Medigap policies do bring down out-of-pocket costs tremendously compared with Original Medicare without a supplemental policy."
Cutting Through the Confusion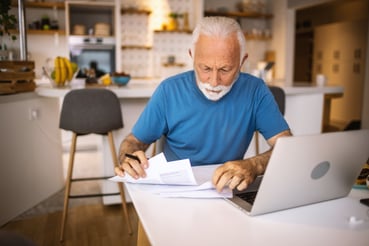 The high costs of cancer care contribute to unequal access to care and can reduce patients' quality of life. Some patients may even refuse treatment because they're worried about their ability to pay for it. Unfortunately, for many patients, cancer-related financial angst stems from a misunderstanding of what they actually have to pay.
"When patients see large dollar amounts billed to their insurance, especially if the claim goes through a denial period, that can be concerning," Kelli said. "However, those dollar amounts aren't what they're going to be responsible for paying. We try to tell patients up front they're going to see large amounts, but we also try to narrow them down and help patients think in terms of what their responsibility is going to be. In addition, some patients don't realize their coverage may include an out-of-pocket maximum, which can make a big difference for them."
At RMCC, our financial counselors can project a patient's likely out-of-pocket expenses.
"We create out-of-pocket cost estimates for patients based on the treatment regimen they'll be following," Marcus said. "That helps define what their responsibility will look like."
Tips for Avoiding Medicare Missteps
Whether you're considering what type of Medicare coverage is best for you, thinking about changing coverage during the annual Medicare open enrollment period, or using your benefits during treatment, Kelli and Marcus recommend the following best practices to get the most out of the process:
Bring an extra set of ears. Whether you're talking with a Medicare representative or meeting with your RMCC financial counselor, bring a trusted friend or family member to listen in. He or she can take notes or help you recall important information later.
Explore all options for insurance coverage and financial assistance. "Many patients are unaware that they might qualify for Medicaid as a secondary or supplemental payer," Kelli said. "In addition, some patients might qualify for a financial grant or assistance program."
Document, document, document. "Anytime you talk with your insurance provider, record the date, time, and the representative's name, and get a reference number," Kelli said. "Being diligent about documenting information can go a long way towards helping you financially."
Get free Medicare counseling. You can obtain no-cost recommendations for the Medicare coverage that would best fit your needs through the State Health Insurance Assistance Program, or SHIP.
Take advantage of your care team's expertise. Turn to your RMCC financial counselor with any questions regarding Medicare coverage, billing, or payments. Our team is here to help you get the information and resources you need.
Take time to learn about your coverage. No matter what kind of Medicare you have, be sure to familiarize yourself with your benefits. Putting in the effort to learn this information up front may save you a lot of headaches later.
At RMCC, caring for patients with cancer is our only focus. Find a cancer specialist who can help you.