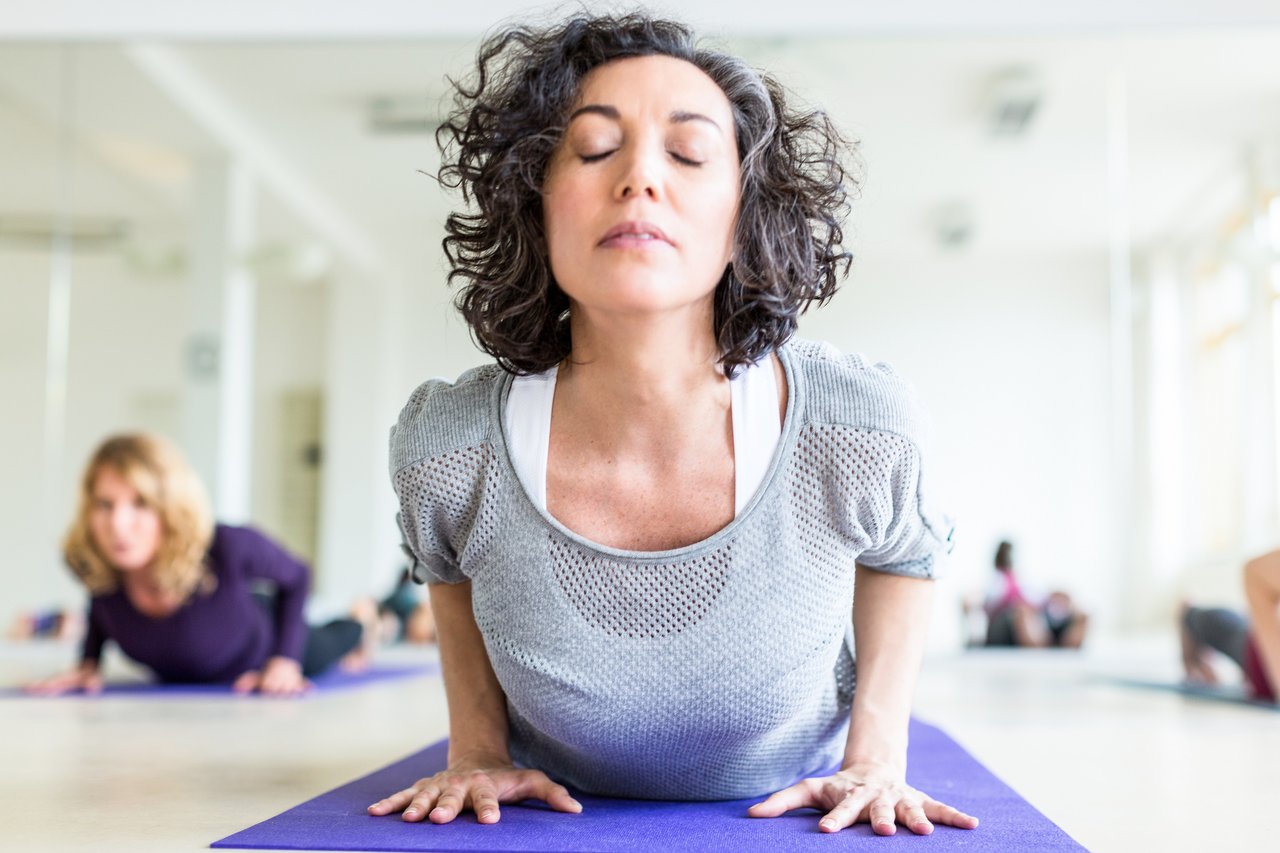 When you exercise regularly, you are working to strengthen your heart and manage your weight. Exercise may also lower your breast cancer risk while helping to prevent more advanced forms of the disease.
According to Dr. Katrina Oyague, breast cancer surgeon at Rocky Mountain Breast Specialists (RMBS), researchers are still trying to understand this link between exercise and breast cancer.
"Physical activity may affect hormones, including estrogen and insulin, which can contribute to the growth of breast cancer cells," Dr. Oyague said. "Women who regularly exercise are more likely to remain at a healthy weight. This helps regulate their hormones and keeps their immune systems healthier."
How Does Fitness Affect Breast Cancer?
As a preventive measure, exercise, along with regular breast cancer screenings, has been found to help people avoid the disease.
Find out what's recommended for breast cancer screening.
"We know obesity contributes to some forms of cancer, and breast cancer is one of them," Dr. Oyague said. "Exercise helps you maintain a healthy weight, so we recommend that all women get the recommended 150 minutes of moderate-intensity or 75 minutes of vigorous-intensity aerobic exercise each week."
The American Cancer Society has found that exceeding those limits could be even more effective. Their guidelines suggest that as many as 300 minutes of moderate-intensity or 150 minutes of vigorous-intensity aerobic exercise per week can protect you even more.
What the Research Says About Breast Cancer and Exercise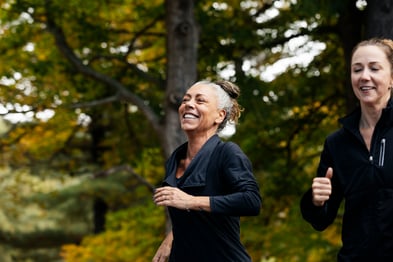 A study published in the Journal of the National Cancer Institute outlines the connection between exercise and breast cancer prevention. The study kept track of women who met the minimum federal exercise guidelines of at least 2.5 hours of moderate-intensity exercise per week before and after being diagnosed with breast cancer. Another group of women in the study did not meet the guidelines.
The study collected data on the physical activity of women shortly before their diagnosis, during chemotherapy, and after they finished their treatment.
The results were dramatic: Women who habitually met the exercise guidelines before their diagnosis had a 68% lower risk of dying from the disease. The study also found exercise benefits for women who started a fitness routine after they began breast cancer treatment. This group had a 46% lower risk of cancer coming back and a 43% lower risk of death from breast cancer.
The study also noted that women do not have to meet the federal guidelines to see benefits from exercise. Even women who fell short of the guidelines had an advantage when it came to surviving breast cancer.
How Exercise Can Help Throughout Breast Cancer Treatment
Exercise isn't the only factor in a successful cancer treatment outcome, but it can help you face your treatment with a better mood, less fatigue, and a greater ability to tolerate the side effects of the treatment. Exercising during treatment can also help you:
Boost strength and muscle control
Get better sleep
Improve your appetite
Lower depression and anxiety
Stay at a healthy weight
Strengthen your immune system
Think more clearly
Finally, exercise may reduce the risk of breast cancer-related lymphedema, a condition that can develops after lymph nodes get removed. Lymphedema causes fluid to build up under the skin, and exercising areas of the body where lymphedema develops allows fluid to circulate and drain properly.
Which Exercise Is Best for Reducing Breast Cancer Risk?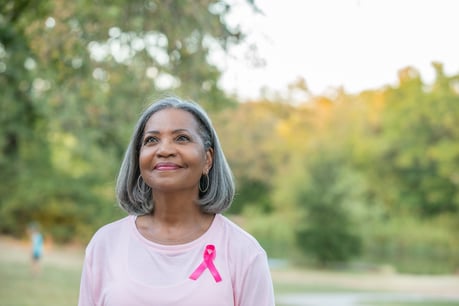 You don't have to spend hours in the gym every day for exercise to make a difference. Ideally, your workout will include exercises that boost your heart health, improve flexibility, and strengthen muscles. If possible, aim to get 2.5 to 5 hours of moderate-intensity physical activity or 1.25 to 2.5 hours of vigorous intensity exercise per week. If that sounds like a lot, you can break your exercise sessions into shorter chunks of time. Start with 10 minutes and work your way up if you need to.
Your exercise routine should include the following:
Aerobic exercise, which builds your heart rate, breathing, and muscles
Flexibility exercise, such as stretching, yoga, and Pilates
Strength and resistance training exercise, which includes lifting weights such as barbells, dumbbells, and kettlebells
Walking is one of the most accessible and low-impact forms of exercise most women can do, regardless of age. It's also acceptable for women with a wide range of physical abilities, requiring nothing more than a good pair of walking shoes. Walking just 20 minutes per day is enough to improve your chances of survival.
However, you do need to be consistent. Sticking to an exercise program is easier when you have a workout or walking partner and you make it a habit to complete your exercise at the same times throughout the week.
Daily Activities That Count as Exercise
Regular exercise doesn't have to mean a trip to the gym or a jog around the block. Daily activities count too. If you don't already exercise, try some of these ideas:
A bike ride
A leisurely stroll around your neighborhood
Dancing in your living room
Parking further than usual from work or appointments
Playing games with kids
Pulling weeds from your garden
Taking the stairs instead of the elevator
Raking leaves or grass clippings
Washing your car
Just remember to have fun while you exercise. Track your progress and reward yourself when you reach personal goals – even small victories can keep you motivated. Enlist friends and family to help with your recovery by joining in with your activities. However, remember to take things slowly.
Talk to Your Doctor Before Starting an Exercise Regimen
While exercise can help many women avoid cancer or improve their chance of survival, the kinds of exercises you choose should be appropriate for your current health status. Certain health conditions, such as heart and lung disease, and taking some medications can make exercise potentially dangerous, especially high-intensity exercise programs.
For instance, you should avoid swimming or contact sports if you have a catheter or feeding tube. Avoid weightlifting if your cancer has spread to your bones or you have arthritis, nerve damage, or issues with your balance or vision. People at high risk of infection may want to avoid gyms or exercising in large groups.
Before starting an exercise routine, talk to your doctor. Together, you will consider your full health status to choose exercises that match your fitness level. You can also discuss how to work around possible limitations.
Learn to Protect Yourself from Breast Cancer
Exercise can help prevent breast cancer, as can other simple steps, such as cutting back on alcohol and improving your diet. At Rocky Mountain Breast Specialists, we work hard to help our breast cancer patients manage treatment side effects and avoid cancer recurrence.