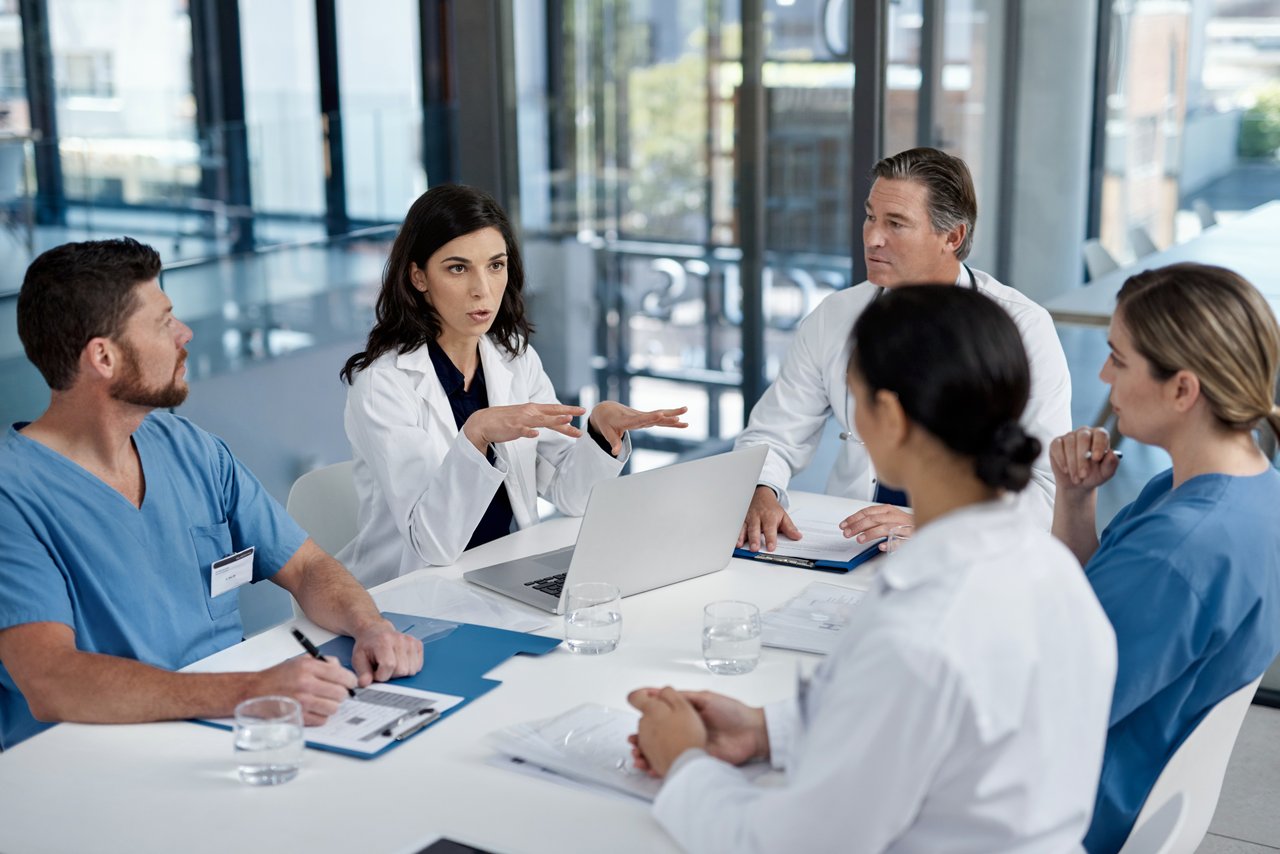 A complicated disease, ever-evolving treatments, and requiring a more individualized approach – these are some of the factors that make cancer care complex. To manage this complexity and improve quality of life and treatment results for patients, cancer specialists follow an old adage: two (or more) heads are better than one. That's why a multidisciplinary approach to cancer care is the gold standard.
What Multidisciplinary Cancer Care Looks Like
It's no secret that cancer care can be a bit head-spinning. You may see several cancer specialists (such as a surgeon, radiation oncologist, and a medical oncologist) and receive multiple treatments. When you receive multidisciplinary cancer care, you see those specialists in a more organized fashion and your team works together, rather than in isolation, to determine your treatment plan.
"This saves a lot of time," said Dr. Jing Xi, medical oncologist/hematologist at Rocky Mountain Cancer Centers (RMCC) who specializes in treating patients with breast cancer. "The medical oncologist, radiation oncologist, and surgeon discuss each patient's case in real time. Patients meet with all three cancer specialists, who then form a treatment plan. In many cases, patients leave the appointment with their surgical date set. With that in place, we can set dates for the radiation oncologist and medical oncologist to start their treatments. The entire process is streamlined and organized."
This is different from a traditional care model, in which you might see a surgeon first, a radiation oncologist a week or two later, then a medical oncologist a week or two after that.
"The coordination of care in the traditional care model isn't efficient," Dr. Xi said. "For example, if the patient sees the surgeon in week one, the radiation oncologist in week three, and the medical oncologist in week five, care can be delayed. In addition, treatment plans might change due to new information being provided by each specialist."
In a multidisciplinary model, coordination of care is further enhanced in regular tumor board meetings. These conferences bring together all the cancer experts involved in diagnosing and treating cancer to discuss each patient's case and determine the best path forward. Sometimes that path might be the standard of care – the treatment that evidence shows to be the most appropriate in a given situation – or it might be an experimental therapy as part of a clinical trial. Participating in a clinical trial can enhance patient care by providing access to treatments that wouldn't be available otherwise. During tumor board meetings, the cancer experts can determine who is a candidate for clinical trials and complete the prescreening process.
The Benefits of a Multidisciplinary Approach
For nearly 30 years, cancer specialists have considered the multidisciplinary approach to be the most effective method for treating cancer. This approach prioritizes communication and coordination of care and allows specialists to collaborate on more personalized treatment plans based on cancer type, stage, and patient genetics. In addition, it allows for seamlessness and convenience that simply aren't available to patients in the traditional care model.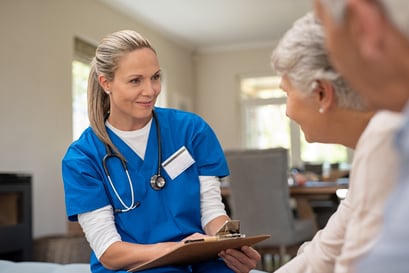 "Being able to see the medical oncologist, radiation oncologist, and surgeon during one appointment spares patients trips to multiple locations," Dr. Xi said. "That helps them conserve their time and energy. Emotionally, many patients find it difficult to wait to find out what comes next. Once they have a diagnosis, they just want to know the next step. Instead of having to go to three different appointments to learn that information, patients can get all of the answers they need during one visit. That's a huge benefit."
Multidisciplinary care doesn't end when treatment concludes. You'll continue to work with multiple providers, as needed, to monitor for and respond to recurrences of cancer, as well as access supportive services.
Multidisciplinary Care at RMCC
We use multidisciplinary care to treat a variety of cancers, but one of the best examples is our multidisciplinary breast cancer care clinic in Aurora. There, patients meet with three cancer specialists – a surgeon, radiation oncologist, and medical oncologist – during one visit, in one location. There is also a nurse navigator who specializes in cancer and provides experienced, compassionate support to patients and their families.
However, regardless of cancer type or which RMCC clinic you visit, one common denominator is that various cancer specialists combine their expertise to develop the most effective treatment recommendation for each patient.
Before a patient's first visit, we gather all the important information, such as imaging and pathology results, that our team needs to develop a treatment plan.
Who Might Be on Your Care Team?
As part of your care at RMCC, you'll work with a multidisciplinary team of cancer specialists who employ the most appropriate treatment for you, whether surgery, radiation therapy, chemotherapy, endocrine therapy, immunotherapy, or targeted therapy, to achieve the best possible outcomes and provide high-quality care.
Your team may include physicians with expertise in specific forms of cancer, such as breast, blood, colorectal, gynecologic, and neuroendocrine cancers. You may work with several oncologists, including:
Hematologic oncologists, who specialize in blood cancers
Medical oncologists, who treat all types of cancer, including solid tumor cancers
Radiation oncologists, who use internal or external radiation therapy to destroy cancer
Surgical oncologists, who perform procedures to remove tumors
Your care team also includes a nurse navigator, who specializes in cancer and provides experienced, compassionate support, and an advanced practice provider – a certified physician associate or certified family nurse practitioner – who works closely with the oncologists and may help oversee your treatment. Our licensed, oncology-trained social workers can be a great resource as you go through the many stages of living with cancer. They can help minimize the impact of cancer through psychological, social, practical, and spiritual support. A financial counselor is available to help you understand your insurance coverage and payment responsibilities. We may refer you for genetic counseling or oncology rehabilitation, if appropriate. Your primary care provider will continue to help you manage your overall health.
"Once you receive a diagnosis, you want to act right away," Dr. Xi said. "Cancer only has one goal - to grow. If you don't suppress it, it just keeps growing. The traditional approach may not be as efficient as the multidisciplinary approach in terms of streamlining things. Our goal with multidisciplinary clinics is to move faster to the next step in fighting the cancer."
Ready to put the power of multidisciplinary cancer care to work for you? Request an appointment at an RMCC location near you.