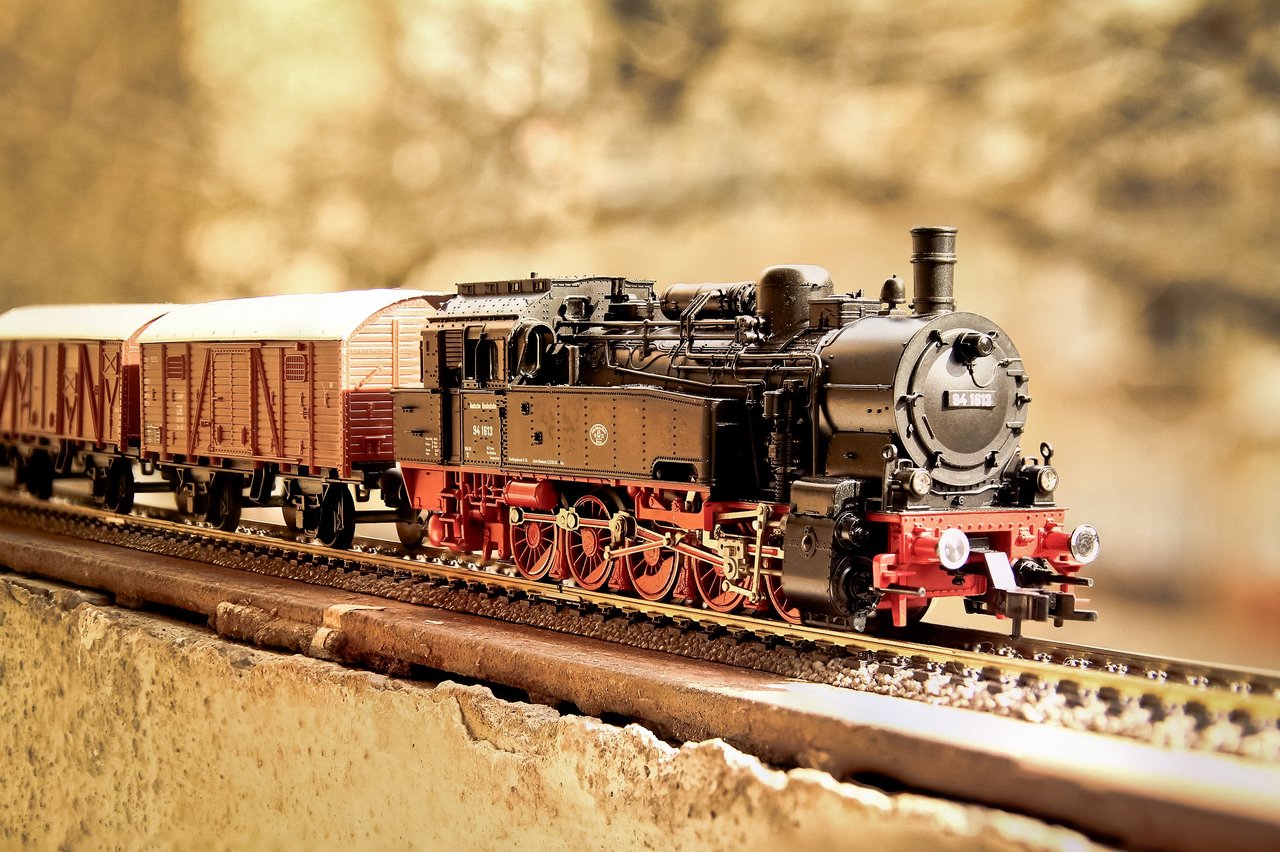 Self-described "train nut" Bill Carpender has led a full, rich life. When a blood cancer called non-Hodgkin lymphoma threatened to derail his future, he created a personalized cancer care plan with the help of a skilled, compassionate oncologist at Rocky Mountain Cancer Centers (RMCC). The treatment he received kept this husband, father, and grandfather on track to make more memories with the people he loves.
A Family Man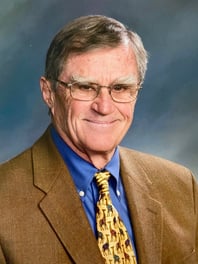 Since Bill retired as an engineering project manager, his life has revolved around family. The 85-year-old Denver resident and his wife, Ann, have been married for 62 years. They have five children and 11 grandchildren. Even Bill's passion for trains is intertwined with his love of family.
For decades, on ski-season Saturdays, the Carpenders took what was then known as the ski train from Denver to Winter Park to enjoy time on the slopes. These days, a different sort of train is part of Bill's connection with his grandchildren.
"I have a model train that runs on a big oval track on my living room floor," Bill said. "People ask, 'Why do you have it on the floor?' And I say, 'Because I have grandchildren, and they like to play with it. If I were to put it on a shelf, they couldn't reach it.'"
Stomach Pain and a Surprising Diagnosis
Like a model train, life sometimes gets off track, courtesy of the unexpected. That's what happened to Bill in September 2019 when stomach pain sent him looking for help – and answers.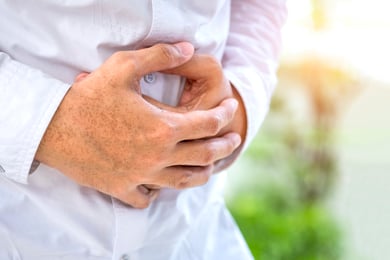 "My stomach hurt, and I just didn't feel good," he said. "I'd had ulcers in the past, and I was feeling like I had another ulcer. I went to my primary care provider. He examined me and told me to go to the emergency department right away."
At a nearby hospital, the emergency department team did suspect a stomach ulcer, which their colleagues later confirmed and treated. However, the emergency department clinicians also made a surprising discovery – an enlarged lymph node in Bill's groin. Bill's primary care provider told him he needed to see an oncologist and recommended Dr. Chris Benton, a board-certified hematologist and medical oncologist at RMCC.
Right away, Bill was impressed with Dr. Benton's experience and credentials. Before joining RMCC, Dr. Benton was a member of the faculty at the University of Texas MD Anderson Cancer Center, one of the preeminent cancer centers in the U.S. Bill and Dr. Benton would go on to bond over the doctor's budding interest in skiing.
To test for lymphoma, Bill needed to see a surgeon for a lymph node biopsy. The results confirmed Dr. Benton's suspicions – Bill had non-Hodgkin lymphoma. He took the news in stride.
"I wasn't frightened by the diagnosis," Bill said. "I'd passed lots of milestones in my life. If it were going to kill me, I felt prepared. I've got faith in God that I'm taken care of. Dr. Benton and his team told me the path and what we could do. I had faith in the good Lord and a good doctor."
Understanding Non-Hodgkin Lymphoma
Non-Hodgkin lymphoma accounts for around 4% of all cancers in the U.S., according to the American Cancer Society. Non-Hodgkin lymphoma affects the lymph system, a part of your immune system that moves a fluid around your body called lymph, which contains lymphocytes (white blood cells in your immune system) and other substances. The disease develops in lymphocytes and affects areas of lymph tissue, such as the lymph nodes.
Non-Hodgkin lymphoma is more common than Hodgkin lymphoma, which also impacts lymphocytes and leads to the formation of cancer cells called Reed-Sternberg cells. These cells are very large and can spread throughout the body.
The main cause of non-Hodgkin lymphoma is unclear, but certain factors may increase your risk, including family history, a weakened immune system, getting older, and being white. You can't do anything to prevent non-Hodgkin lymphoma, but you may be able to lower your risk with some lifestyle changes, including:
Avoiding tobacco
Being physically active
Eating lots of fruits, vegetables, and whole grains
Maintaining a healthy weight
Minimizing red meats and processed meats in your diet
The enlarged lymph node in Bill's groin was a clue to the presence of non-Hodgkin lymphoma. Swollen lymph nodes may also occur in the neck, stomach, or underarms. People with non-Hodgkin lymphoma may feel the following symptoms:
Chest pain
Chills
Extreme tiredness
Night sweats
Unexplained fever or weight loss
To determine the most appropriate way to treat non-Hodgkin lymphoma, oncologists need to know whether it's slow growing or aggressive, as well as its type and subtype. Bill had a subtype of B-cell lymphoma, the most common form of non-Hodgkin lymphoma. It's also an aggressive form of the disease. Still, Bill had reason to hope. The overall five-year survival rate for non-Hodgkin lymphoma in the U.S. is 73%, according to the American Society of Clinical Oncology.
Navigating Treatment for Non-Hodgkin Lymphoma
Most people with non-Hodgkin lymphoma receive chemotherapy, and that's exactly what Dr. Benton recommended for Bill. Beginning in the fall of 2019, Bill underwent six chemotherapy treatments, with each one spaced three weeks apart. After undergoing the first treatment at a local hospital, Bill visited RMCC clinics for the other five, with most taking place at our Englewood location.
Bill developed a routine for his chemotherapy appointments, which began in the early morning and lasted eight hours.
"My oldest son got me a new phone, and I used it to listen to an audiobook that my brother-in-law recommended," Bill said. "I listened to 11 chapters of a biography of Ulysses S. Grant during my treatment. With each appointment, the staff cleaned out my port, hooked me up to the chemotherapy machine, and I would lie down and listen to my book, read, or watch what was going on around me. It was not a harrowing experience."
The treatments went smoothly, and Bill experienced few side effects, except for losing his hair. Fortunately, it's since regrown. When he finished his final treatment in early 2020, the clinic staff had a surprise for him.
"The staff gave me a coffee cup that everyone had initialed," Bill said. "That gave me a comforting feeling."
Moving Past Non-Hodgkin Lymphoma with Gratitude
The end of chemotherapy also marked the conclusion of Bill's treatment journey – but not of his relationship with Dr. Benton. Bill saw the oncologist every three months at first and, eventually, every six months. Dr. Benton checked Bill for recurrences of cancer, while Bill recommended places to rent skis.
"Dr. Benton likes skiing the way that I liked it," Bill said. "I didn't have to go fast or be the first down the hill. I just enjoyed it."
Three years after learning he had non-Hodgkin lymphoma, Bill is cancer free. He's grateful to RMCC for helping him defeat the disease.
"The personal care I received at RMCC is what I valued the most about my experience," Bill said. "I wasn't just a piece of paper. Everyone treated me like a person, and Dr. Benton cared about me."
Bill has some advice for others who've received a cancer diagnosis and are wondering how to move forward.
"My most important message is to get treatment from experts who understand cancer care," Bill said. "And listen to them."
At RMCC, we treat more adults with cancer than any other organization in Colorado because delivering high-quality, leading-edge cancer care is all we do. Find an RMCC oncologist who can create a personalized cancer treatment plan for you.