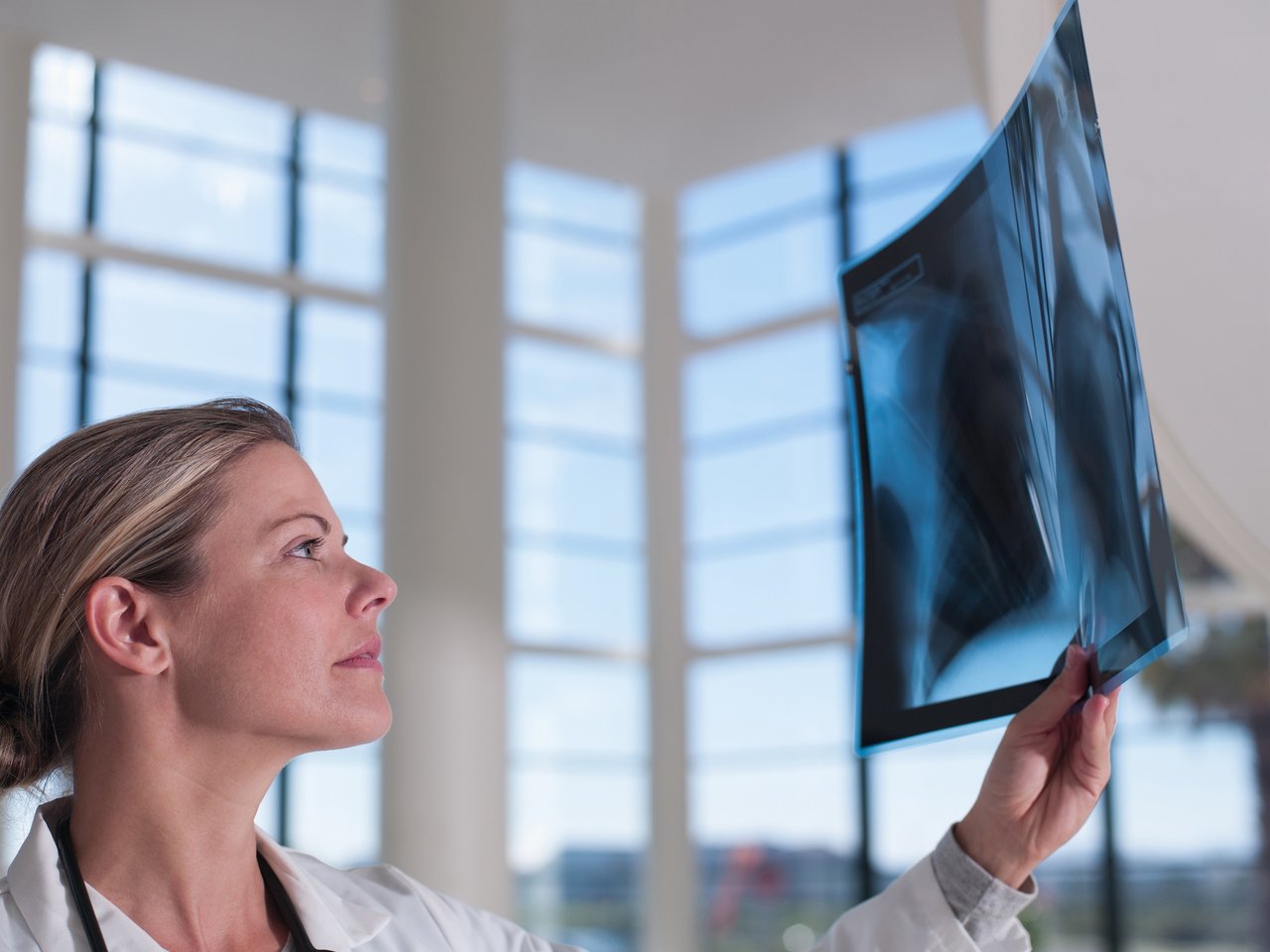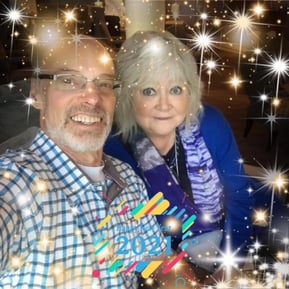 During her 37-year career, Janet Kalstrom worked in banking, in the tech sector, and as a business and project manager. She lived in five states, including California, where she met her husband, Reynold, before she returned to Littleton, Colorado, where the couple has now retired. When she learned she had breast cancer after a routine mammogram, she was floored.
"It was like being hit by a truck," Janet said. "A lack of symptoms creates shock for anyone who's diagnosed with cancer."
Dealing with a Breast Cancer Diagnosis
Janet's lack of breast cancer symptoms is not unusual. One in six women diagnosed with breast cancer do not find a lump during breast cancer screenings and may mistake minor symptoms for other health issues.
Learn more about breast cancer signs and symptoms.
Janet's primary physician diagnosed her with non-metastatic stage two breast cancer. A biopsy of the cancerous tissue removed nearly all of it, but Janet's breast cancer surgeon still recommended a vigorous combination of chemotherapy and radiation treatments.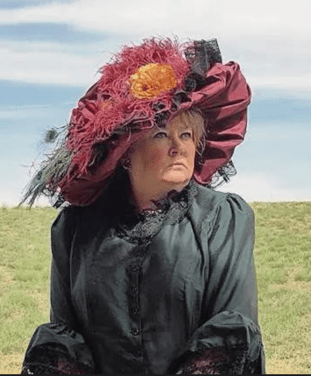 As Janet prepared for treatment, she was inspired by a woman she'd grown to know well: Margaret Tobin Brown (aka: Molly Brown). Janet volunteers at the Molly Brown House Museum where she portrays Molly Brown for museum and community events as seen here. Janet is inspired by Molly's contributions to women's rights in the early 1900s.
Molly had been a working-class woman from Missouri, who married mining engineer, J.J. Brown, and lived in Denver, Colorado, in the 1890s. When she survived the sinking of the Titanic in 1912, Molly Brown's work as a social welfare advocate gained prominence.
"She was very much a woman of her time," Janet said. "She was very involved in social causes around Denver including women's suffrage, civil rights for women and children, and advocacy for safe working conditions."
Molly Brown's dedication to helping others inspired Janet on one of the most difficult journeys of her life.
A Plan of Action
Janet's comprehensive breast cancer treatment included chemotherapy every week for 12 weeks. Every three weeks at the same appointment, she'd receive Herceptin (trastuzumab), a targeted therapy used to treat HER2-positive breast cancers by blocking the growth of cancer cells. In Janet's case, this allowed for less chemotherapy while still targeting the source of her disease. After chemotherapy, Janet received 30 radiation treatments.
Learn more about hormone and HER2 receptors and breast cancer.
"When I first met my oncologist, I was sitting there thinking, 'what am I going to do?'" Janet said. "When he shared his treatment plan, it showed me a path forward, which tempered my anxiety."
Janet was also comforted by Rocky Mountain Breast Specialists' direct and compassionate approach. "My oncologist and his team didn't give me false reassurance, but they did give me an action plan," Janet said. "After my diagnosis, I was kind of in a bubble, and having a picture for the coming months helped energize me."
Like many breast cancer treatment plans created by the RMBS breast cancer doctors, Janet's included multiple components. Our multidisciplinary teams create an individualized treatment plan for each patient that might include:
Radiation therapy
Targeted therapy
The comprehensive approach allows patients to feel confident that they're receiving care tailored to their specific type and stage of cancer.
You might also like to read: Patients Win with a Team Approach to Breast Cancer.
"You hear 'breast cancer' and based on what you see on the news and on television you're thinking the worst," Janet said. "Yet with the support of my husband and RMCC, I knew I would get through it."
Breast Cancer Treatment as a Team
From John Novak, certified physician associate, whom Janet still sees for nine-month follow-ups, to the radiation oncologist, radiation tech, nurses, and the women at reception, everyone Janet interacted with showed her the compassion she needed to make it through her treatment.
"In my second week of chemotherapy treatment I thought, 'how many more things do I have to do?'" Janet said. "I reminded myself that I'd come this far so I had to keep going and establish my new normal."
Janet quickly learned that cancer treatment is as much a mental feat as a physical one.
"My oncologist told me he was going to treat me medically, but I would have to work on the mental part," Janet said. "I had to reclaim my power so the anxiety and frustration didn't take over my life."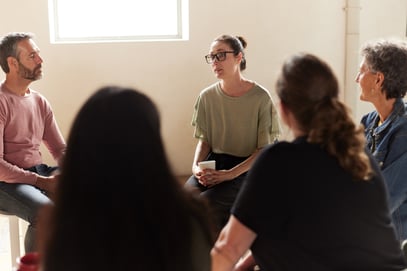 The RMBS breast cancer team understands the importance of emotional support during and after breast cancer treatment and offers a variety of in-person and online cancer support groups and survivorship resources to guide patients through their journey.
"I went to several support group sessions at RMCC," Janet said. "Listening and understanding how other people are coping is extremely helpful."
Janet also found camaraderie in unexpected ways during chemotherapy treatment.
"I made a lot of friends in the chemo room," she said. "It's a whole different world where you're all going through the same thing, so you can laugh, share experiences, and tell stories."
Although her chemotherapy and radiation treatments have ended, Janet continues to receive medical care from her team at RMBS to prevent cancer recurrence. The goal is to conclude these treatments by the end of 2022. Just like at the beginning of her cancer journey, Molly Brown's inspiration sustains her as she nears her goal.
"One of my favorite quotes from Molly Brown is, 'If you try, you won't fail,'" Janet said. "That so accurately sums up this journey, and I think of it often."
Traveling Forward
Janet is on track to join the more than 3.8 million breast cancer survivors in the United States who have completed treatment. Janet credits the steadfast support of her husband and the treatment team at RMCC for getting her through the major hurdles. She wants others facing a breast cancer diagnosis to remember their own strength.
"Empowerment helps you to respond to anxiety, rather than react to it," Janet said. "Nothing can prepare you for the news of a diagnosis, but there's a lot of support around you, from family to the team at RMCC."
Janet and her husband enjoy traveling around the world and have visited Europe, South America, and Africa, among other exotic locales. When Janet was well enough to travel again, she and her husband took the trip to Africa, where they took a hot air balloon trip on Christmas morning. Together, they watched the sunrise over the savanna as the shepherds wished them a Merry Christmas from the ground below. The experience felt like a full-circle moment.
"Throughout my treatment I tried to stay positive and keep my sense of humor," Janet said. "Between that mindset, my husband's support, and the team at RMCC, I made it through."