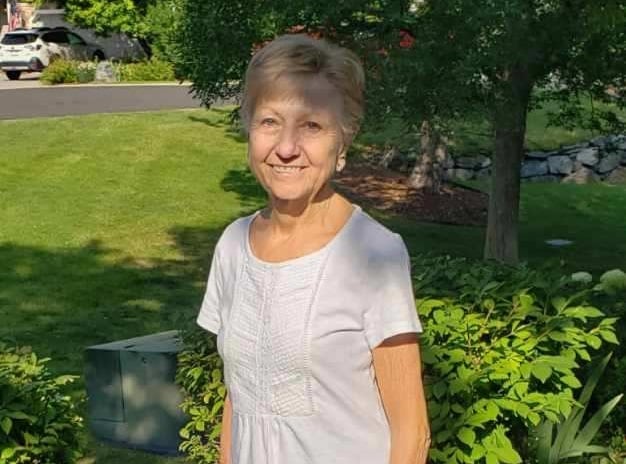 Take Life One Day at a Time, Says Stage 4 Metastatic Breast Cancer Patient
Luanna, a Colorado native, has learned some important things while figuring out life with cancer. Throughout two bouts of breast cancer, she's realized that health and happiness depend on many things. As such, she has three key pieces of advice to share:
Find a cancer care team you can count on.
Take it one day at a time.
Make time for yourself.
First Breast Cancer Diagnosis
Luanna's first experience of breast cancer diagnosis might be familiar for many women: a routine breast exam revealed a lump in one of her breasts. She was diagnosed with stage 3 breast cancer and underwent all the recommended treatments available at the time: surgery, chemotherapy, and radiation.
"When I was first diagnosed in 2000, I was very encouraged because it was treatable," she says. "I could get through my treatments and be done with them. I don't think the doctors said 'cancer-free,' they never told me that. But after treatment was over I lived a normal life."
For 16 years, Luanna "lived a normal life" aside from annual checkups with her oncologist.
Life with Cancer: Find a Cancer Care Team You Can Count On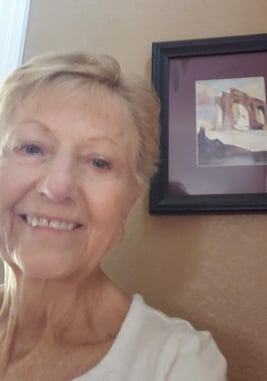 By 2016, at the age of 59, Luanna had retired early from her work at a trust company. When her annual checkup revealed the cancer had returned, it wasn't discovered because of a lump or any other observable symptoms. Her blood test revealed tumor markers, and further screening revealed she now had stage 4 metastatic breast cancer, which had spread throughout her body. The cancer had metastasized to her lymph nodes, neck, and bones in her back.
Her cancer was not curable, but it could be treated in a way that would prolong her life and try to preserve a high quality of life during treatment. "It's treatable and, with treatment, I can live longer," Luanna says.
While the second diagnosis was more disheartening than the first, there were also new, much-improved cancer treatment options available than there were 16 years earlier, as well as personalized, targeted treatment. At Rocky Mountain Cancer Centers (RMCC), Luanna received radiation to target the cancer in her sacrum and oral hormonal drugs. In 2017, she started taking a new hormonal drug that is injected in each hip every four weeks, which she'll continue for as long as it's effective at keeping her tumor markers in check.
"I just can't say enough about Rocky Mountain Cancer Centers, they've been fantastic," Luanna says about her cancer care team. "John Novak, he's wonderful, he's been great. I've gotten to know the nurses, they've been wonderful."
"One thing I learned when I was first diagnosed is that yeah, you choose your doctor, but having that staff – front office and support staff – that's paramount," Luanna adds. "That can make or break your treatment. If you don't have a team managing your care and supporting you, I don't think you'll get better."
Another important part of her "team," is Luanna's family. Ray, her husband of nearly 52 years, has come to every chemo appointment, keeps her company during her five-hour infusions every two months, and attends all her doctors' appointments — except the ones limited by COVID restrictions. Ray takes care of their shopping, cooking, and much of the cleaning. "I can't say enough about how much I appreciate him," Luanna says.
She also feels blessed that her adult daughter, who also lives in Colorado, provides loving emotional support. Additionally, Luanna is exceptionally close to her nearly-grown granddaughter, Morgan. While Luanna is overjoyed to see Morgan head off to Boston for her first year of college this fall, she admits she will miss cheering her on at volleyball games and being a daily part of her life.
Life with Cancer: One Day at a Time and Making Time for Yourself
Luanna faces life with breast cancer in a way that's recommended for dealing with many things, for many people: by tackling challenges one day at a time. "I try not to think about it, try not to dwell on it. I go through my day and do what I can. Sometimes I get things done around the house and sometimes I don't, and I've learned not to beat myself up about it."
Taking life with breast cancer one day at a time is not just a mental shift. Some of Luanna's physical symptoms force it on her. A long-term side effect of her cancer treatment, the radiation to her sacrum, caused colitis in her intestines which resulted in bleeding. When the bleeding makes her anemic, she receives blood transfusions, about every six weeks. Luanna also sometimes has to make accommodations to her activities and her diet in response to the colitis.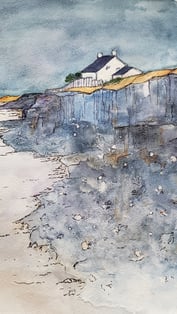 But she's learned to take time for herself, and rest when needed. "You gotta take care of yourself. When I'm tired, I lay down and rest," she said.
Luanna participates regularly in a low-impact aerobics class, where she's made many friends. But the hobby she finds most rewarding is painting, particularly landscapes. For about seven years, Luanna has been doing watercolor painting, both on her own and taking classes. "I think it's important for anybody (not just a cancer patient) to allow themselves to be happy – and to have people around you who are supportive of you prioritizing yourself."
Ongoing monitoring is usually recommended following completion of cancer treatment to watch for recurrence. No matter how long you have been cancer-free, make sure to keep (or schedule) your regular follow-up visits and tests.