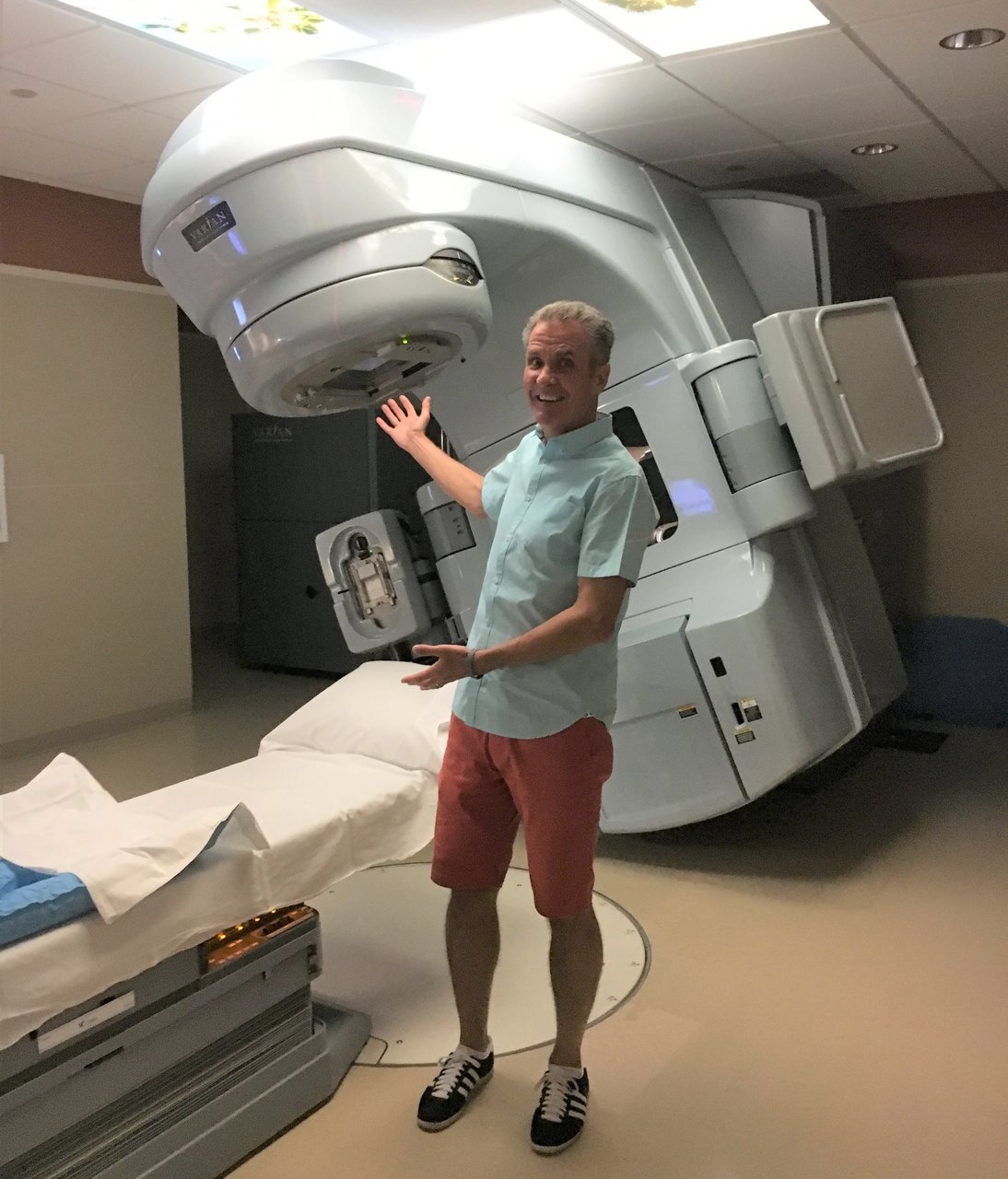 Colorado Colorectal Cancer Patient Takes On the Challenge
Colorado colorectal cancer patient Jim Fuller was 62 when he received the diagnosis that would launch him into the "scariest time of my life that was also the most 'awakening' time." Motivated by some concerning symptoms, he requested his regular colon cancer screening early, and within three days, he was sitting in the office of Dr. Robert Jotte, a medical oncologist with Rocky Mountain Cancer Centers (RMCC).
"As soon as the doctor came in with the diagnosis, I had two thoughts. A.) I've got this disease. B.) I'm going to have the most positive mindset these people have ever seen. My mindset was: Every day, in every way, I'm getting better," said Jim.
A Winning Attitude Helps Cope with Side Effects and Defeats Cancer
When the Colorado man was first diagnosed, his doctors believed his colorectal cancer was worse than it turned out to be. But fortunately, Jim had caught it early, and the tumor responded well to treatment from the very beginning. Jim was prescribed 35 radiation treatments, which he received at Sky Ridge Medical Center, coupled with a radiation-enhancing drug that he received through a port for two weeks.
Jim carried his positive attitude with him, not only in his fight against cancer but into his daily radiation treatments. "You go and see the same people every day for 33 or 35 days," he said. "And a lot of people were struggling far more than I was. But I made the decision: Not on my watch. I'm going to be positive, I'm going to be supportive, we're all going to get through this together. In the waiting area, I decided I'm going to make friends and connect with those who are struggling the most."
While Jim's goal may have been to support others, he ended up benefiting himself. "At the same time, my positivity gives me gratitude for all I do have," he said.
Jim was able to continue working full-time throughout his cancer treatments, receiving radiation in the morning and working – either remotely or at his office – the rest of the day. Though he said that he "never considered" taking time off because of his colorectal cancer, Jim was also fortunate that he had very few side effects from cancer treatment.
"When I would start to feel the side effects of radiation, I kind of used them like a personal challenge," he said. "Like a fighter, I'd say: 'Is this all you've got?' I got this!'"
Staying Focused on a Healthy Lifestyle
Exercise has always been a major part of Jim's life. So, when he received his diagnosis of colorectal cancer, the Colorado outdoor enthusiast committed to making sure it remained a priority. He didn't want cancer and daily radiation treatments to be an excuse to give up exercise. In fact, in the middle of his course of radiation, he even ran the Denver Undy RunWalk– in his underwear – to benefit the Colorectal Cancer Alliance of which RMCC is the presenting sponsor. "I used to win races, but that time I could tell I was down; I wasn't even close!"
Jim felt the same way about healthy eating, which has always been a lifestyle for him. Though it might have been tempting to turn to faster, easier, or more unhealthy foods, Jim didn't want his cancer diagnosis to make him lose sight of that priority. "Exercise and eating well were part of my life so I made sure that I didn't put them on hold for the cancer or treatment," he said.
Colorado Colorectal Cancer on the Rise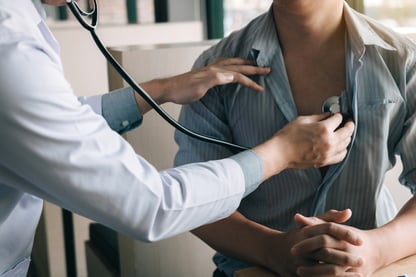 "I've had two friends who are no longer with us because they caught their colorectal cancer late and didn't take aggressive action. Now, I'm free and open and tell all of my friends: 'get the test. Do me a favor, just get the test.' I probably tell more people than I should!" Jim said.
In actuality, Jim's advocacy for colorectal cancer screening is not at all misguided. Part of a national trend, Colorado colorectal cancer is on the rise – particularly among people under age 50.
"What we've been seeing, with the increase in young patients diagnosed with colorectal cancer, is that they are getting diagnosed at stage three or four with aggressive variants. But, if they were diagnosed earlier, at an earlier stage, there'd be a much better rate of treatment success," said RMCC's Dr. Sujatha Nallapareddy, who joined with a multidisciplinary team last year to help educate Colorado primary care physicians about the importance of screening – and diagnosing – younger patients for colorectal cancer.
"In the last two to three years, we've been seeing such a big rise in young patients with colorectal cancer we wanted to help educate providers so they can catch it earlier in young patients," Dr. Nallapareddy said.
Afflicting both men and women, colorectal cancers can be very treatable if caught early. However, colorectal cancers are one of the deadliest forms of cancer.
So, while Jim's positive attitude helped him fight cancer and bolster others in the radiation room who needed an emotional boost, hopefully, his vociferous support of colorectal cancer screening will benefit others for many years to come.
Colorectal cancer is not just an "old person's disease." People under age 50 are getting diagnosed with greater frequency. Make sure you're getting regular screenings starting at age 45 and consider early colorectal cancer screening if you have any risk factors or symptoms.