Charles Leonard, MD
---
Radiation Oncologist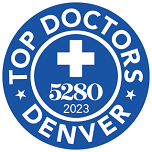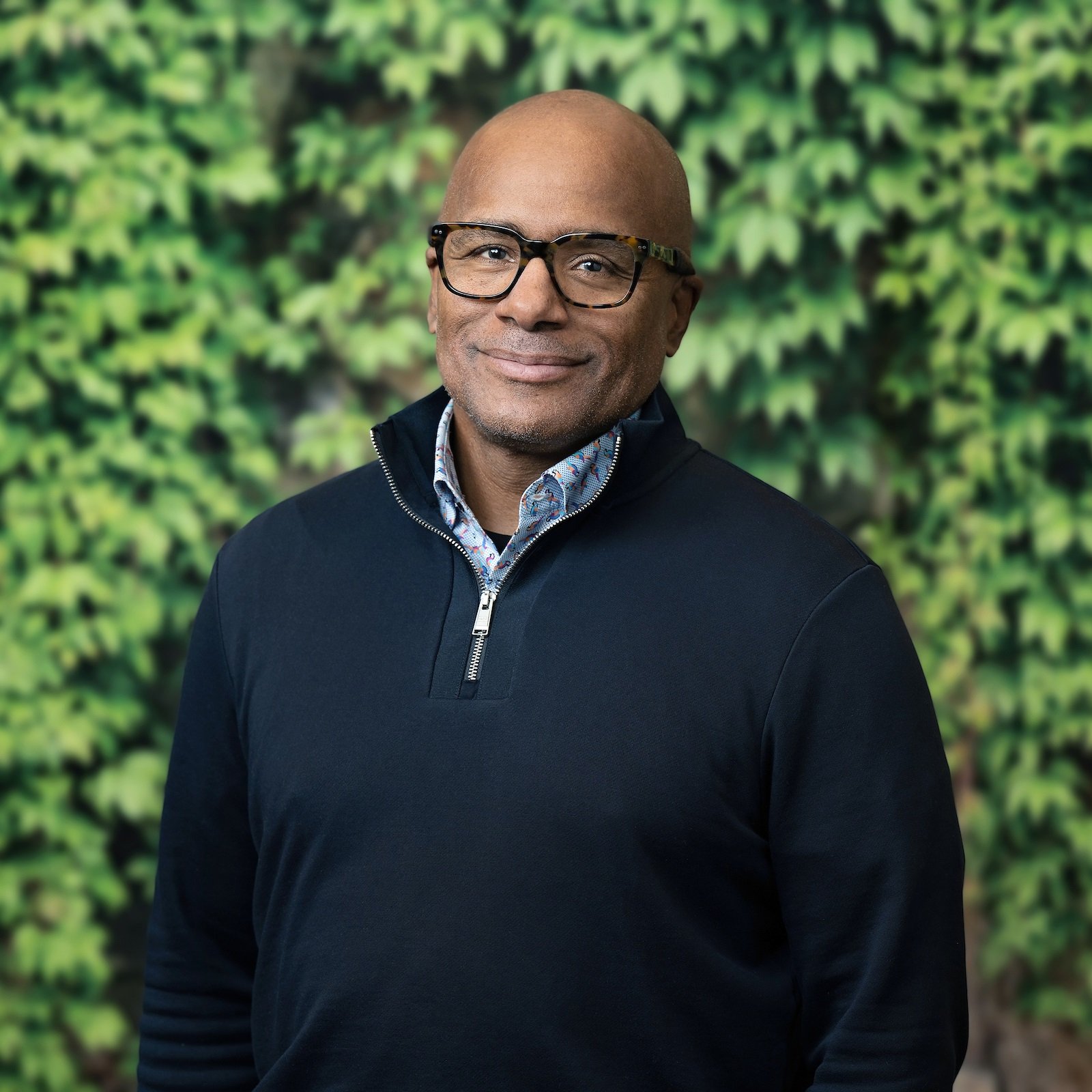 22 W. Dry Creek Cir.
Littleton, Colorado 80120
303-730-4700
---
SECONDARY LOCATION(S)
22 W. Dry Creek Cir.
Littleton, Colorado 80120
303-730-4700
22 W. Dry Creek Cir.
Littleton, Colorado 80120
303-376-5020
About Charles Leonard, MD
Dr. Leonard is a board-certified radiation oncologist who has been practicing at Rocky Mountain Cancer Centers for over 25 years. He treats a wide variety of cancers, with a special interest in breast cancers and prostate cancer. His areas of expertise include targeted radiation therapy, stereotactic radiosurgery (SRS), stereotactic body radiation therapy (SBRT), intensity-modulated radiation therapy (IMRT), image guided radiotherapy (IGRT), 3-D conformal radiation therapy, and accelerated partial breast irradiation (ABPI).

Dr. Leonard treats each patient the way he would want to be treated himself. He learns about each patient's unique situation, listens to their needs, explores all options, and strives to do the right thing for them, physically, emotionally, and socially.

Dr. Leonard participates in many tumor boards, where he collaborates with other cancer specialists including surgeons, radiologists, pathologists, and medical oncologists. This allows him to provide a comprehensive, multi-disciplinary approach to his cancer treatment recommendations. Along with his radiation oncology partners, Dr. Leonard was instrumental in the development of accelerated partial breast irradiation, maintaining one of the largest databases in the world for intensity modulated accelerated partial breast irradiation, in which small breast tumors can be treated over just one week.

Dr. Leonard has served as principal investigator for many clinical trial studies and emphasizes the importance of participating in clinical research trials when appropriate to ensure his patients are receiving the most up-to-date, cutting edge treatment for their disease.
Board Certifications
Radiation Oncology
Specialties
General Radiation Oncology

3D Conformational Radiation Therapy
Accelerated Partial Breast Irradiation (ABPI)
Image-Guided Radiation Therapy (IGRT)
Intensity-Modulated Radiation Therapy (IMRT)
Stereotactic Body Radiation Therapy (SBRT)
Stereotactic Radiosurgery (SRS, brain and spine)

Genitourinary Cancer
Education
Residency
Emory University, Atlanta, GA
Chief Resident, Radiation Oncology and Biophysics, The George Washington University Hospital, Washington, DC
Medical School
Vanderbilt University Medical School, Nashville, TN
Patient Care Philosophy
When it comes to caring for my patients, I care for people in the manner that I would want to be treated.
Additional Information
American Association for the Advancement of Science
American College of Radiology
American Society of Therapeutic Radiology and Oncology
RY Lei, DL Carter, AG Antell, MA Nowels, SP Tole, JP Bennett, M Turner, FL Baehner, CE Leonard A Comparison of Predicted Ipsilateral Tumor Recurrence Risks in Patients With Ductal Carcinoma in Situ of the Breast After Breast-Conserving Surgery by Breast Radiation Oncologists, the Van Nuys Prognostic Index, the Memorial Sloan Kettering Cancer Centers DCIS Nomogram, and the 12-Gene DCIS Score Assay. Advances in Radiation Oncology, Volume 6, Issue 2.
RY Lei, CE Leonard, MA Nowels, V Katamaneni, DL Carter Patterns of Surgical and Radiation Treatment for Early-Stage Breast Cancer in the State of Colorado International Journal of Radiation Oncology, Biology, Physics, 93 (3), E371
RY Lei, CE Leonard, KT Howell, PL Henkenberns, TK Johnson, TL Hobart, JM Kercher, JL Widner, T Kaske, LD Barke, DL Carter External beam accelerated partial breast irradiation yields favorable outcomes in patients with prior breast augmentation. Frontiers in oncology, 4, 154
M Alvarado, D Carter, JM Guenther, J Hagans, R Lei, CE Leonard, J Manders, AP Sing, MS Broder, E Chang, D Cherepanov, WC Hsiao, M Schultz Clinical utility of the 12-gene DCIS score assay: Impact on treatment (Tx) recommendations Journal of Clinical Oncology 32 (15_suppl), 11050-11050
C Leonard, S Tole, M Turner, J Bennett, K Howell, D Carter Association of the 12-gene Breast DCIS Score® assay with local recurrence in patients with ductal carcinoma in situ treated on accelerated partial breast radiotherapy protocols. Research Square, 10.21203/rs.3.rs-116082/v1
CE Leonard, SP Fryman, MP Turner, JP Bennett, DL Carter, AP Sing Association of OncotypeDX® DCIS ScoreTM results with local recurrence in patients with DCIS treated on accelerated partial breast radiotherapy (APBI) protocols. Cancer Research 78 (4 Supplement), P4-15-08-P4-15-08
CE Leonard, SP Fryman, MP Turner, JP Bennett, DL Carter, AP Sing Association of OncotypeDX (R) DCIS Score (TM) results with local recurrence in patients with DCIS treated on accelerated partial breast radiotherapy (APBI) protocols. CANCER RESEARCH 78 (4)
JB Manders, HM Kuerer, BD Smith, C McCluskey, WB Farrar, TG Frazier, L Li, CE Leonard, DL Carter, S Chawla, LE Medeiros, JM Guenther, LE Castellini, DJ Buchholz, EP Mamounas, IL Wapnir, KC Horst, AChagpar, SB Evans, AI Riker, FS Vali, LJ Solin, L Jablon, A Recht, R Sharma, R Lu, AP Sing, ES Hwang, J White Clinical utility of the 12-gene DCIS score assay: impact on radiotherapy recommendations for patients with ductal carcinoma in situ. Annals of surgical oncology 24 (3), 660-668
CE Leonard, RD Sobus, S Fryman, S Sedlacek, J Kercher, J Widner, L Asmar, Y Wang, K Howell, L Barke, D Carter A randomized trial of accelerated breast radiotherapy utilizing either 3-dimensional radiotherapy versus intensity modulated radiotherapy Cancer Research 77 (4 Supplement), P1-10-03-P1-10-03
M Alvarado, DL Carter, JM Guenther, J Hagans, RY Lei, CE Leonard, JManders, AP Sing, MS Broder, D Cherepanov, E Chang, M Eagan, W Hsiao, M J Schultz The impact of genomic testing on the recommendation for radiation therapy in patients with ductal carcinoma in situ: A prospective clinical utility assessment of the 12‐gene DCIS score™ result Journal of Surgical Oncology 111 (8), 935-340
CE Leonard, RY Lei, MD Alvarado, J Guenther, JE Hagans, JB Manders, MJ Schultz, AP Sing, MS Broder, E Chang, D Cherepanov, M Eagan, WC Hsiao, DL Carter Clinical Utility of the 12-Gene Ductal Carcinoma In Situ (DCIS) Score Assay: Impact on Treatment (tx) Recommendations International Journal of Radiation Oncology• Biology• Physics 90 (1), S223-S224
RY Lei, CE Leonard, KT Howell, RM LaPorte, PL Henkenberns, SP Fryman, RD Higdon, JL Widner, LD Barke, DL Carter Disease Control Efficacy of Ductal Carcinoma In Situ (DCIS) Treated With Accelerated Partial Breast Irradiation (APBI) International Journal of Radiation Oncology• Biology• Physics 87 (2), S196
Rachel Y Lei, Charles E Leonard, Kathryn T Howell, Phyllis L Henkenberns, Timothy K Johnson, Tracy L Hobart, Shannon P Fryman, Jane M Kercher, Jodi L Widner, Terese Kaske, Dennis L Carter Four-year clinical update from a prospective trial of accelerated partial breast intensity-modulated radiotherapy (APBIMRT). Breast Cancer Research and Treatment 140(1), 119-133
Charles E Leonard, Michael Tallhamer, Tim Johnson, Kari Hunter, Kathryn Howell, Jane Kercher, Jodi Widener, Terese Kaske, Devchand Paul, Scot Sedlacek, Dennis L Carter Clinical experience with image-guided radiotherapy in an accelerated partial breast intensity-modulated radiotherapy protocol. International Journal of Radiation Oncology• Biology• Physics 76(2), 528-534
KE Rusthoven, DL Carter, K Howell, JM Kercher, P Henkenberns, KL Hunter, CE Leonard Accelerated Partial-Breast Intensity-Modulated Radiotherapy Results in Improved Dose Distribution When Compared With Three-Dimensional Treatment-Planning Techniques. International Journal of Radiation Oncology• Biology• Physics 70 (1) 296-302