Leslie T. Busby, MD
---
Medical Oncologist / Hematologist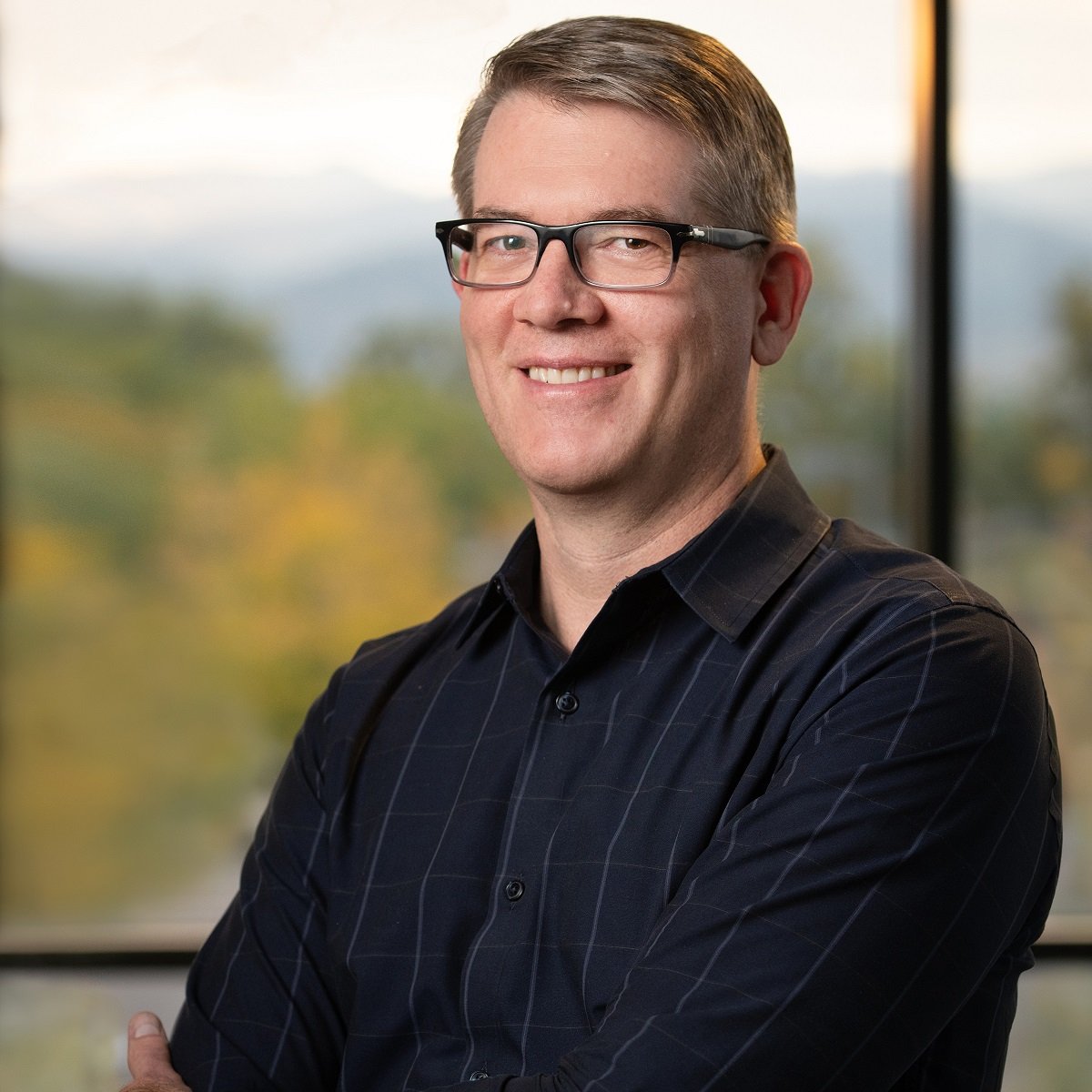 4715 Arapahoe Ave.
Boulder, Colorado 80303
303-385-2000
About Leslie T. Busby, MD
Dr. Leslie Busby is a board-certified medical oncologist and hematologist. His practice expertise includes blood cancers, such as leukemia, lymphoma, and multiple myeloma, as well as nonmalignant blood disorders such as anemia and coagulation abnormalities. He is also a general medical oncologist treating colorectal, lung, genitourinary, and gastrointestinal cancers.
Adopting a collaborative approach to care, Dr. Busby is a member of weekly gastrointestinal, neurological, breast, general, and hematology tumor boards, presenting and reviewing cases with a multi-disciplinary team of cancer specialists such as surgeons, radiologists, pathologists, and radiation oncologists. His commitment to advancing cutting-edge cancer treatment in the community is the hallmark of his practice. This joint effort ensures his patients are given the best option for treatment tailored to their specific diagnosis.
As the chairman of the US Oncology Network Pharmacy & Therapeutics Committee, Dr. Busby is directly involved helping practices like Rocky Mountain Cancer Centers provide safe and efficient therapy in their practices and bringing the most recent advances in cancer therapies to patients.
Board Certifications
Hematology
Medical Oncology
Specialties
Blood Cancers
Gastrointestinal Cancers

Anal Cancer
Esophageal Cancer
Liver Cancer
Pancreatic Cancer
Stomach Cancer
Education
Fellowship
Hematology & Oncology, University of Utah, Salt Lake City, UT
Residency
Internal Medicine, University of Missouri-Kansas City, Kansas City, MO
Medical School
University of Nevada, School of Medicine, Reno, NV
Patient Care Philosophy
I believe that most patients get overall better care when treated by physicians who live and work in the same community. There have been incredible advancements in the treatment of cancer, but even more important than whether a cancer can be treated is how to treat the patient. What are her goals and needs? What sort of activities does he like to do? I relish the challenge to balance helping my patients live as long as possible, while continuing to be as active as they can.
Benign blood disorders can also be life-altering and I want to help patients manage these problems as best as we can. Patient safety is an important goal of mine and is why I have been active with pharmacy & therapeutics committees since I started practicing in 2002. In my role at the US Oncology Network Pharmacy and Therapeutics Committee, I work closely with pharmacists and physicians across the country to help practices continually improve their systems to provide better and safer care.
Additional Information
American Society of Clinical Oncology
American Society of Hematology
Boulder Valley Care Network Clinical Quality Improvement and Credentialing Committee
Rocky Mountain Cancer Centers Pharmacy & Therapeutics Committee
US Oncology Network Pharmacy & Therapeutics Committee, Chairman
US Oncology Network Pharmacy & Therapeutics Executive Committee
US Oncology Network Pharmacy & Therapeutics GPO Sub-Committee, Co-Chairman
Wilfong L, MD, Ginsburg A, PharmD, Hoverman JR, MD, Burke JM, MD, Busby LT, MD, Hseih A, PharmD, Konduri K, MD, and Neubauer MA, MD: Treatment Pathways for First-Line Metastatic Non-Small Cell Lung Cancer: Cost and Survival. J Clin Pathways October 2020;6(8):52-57.