Robert M. Rifkin, MD, FACP
---
Medical Oncologist / Hematologist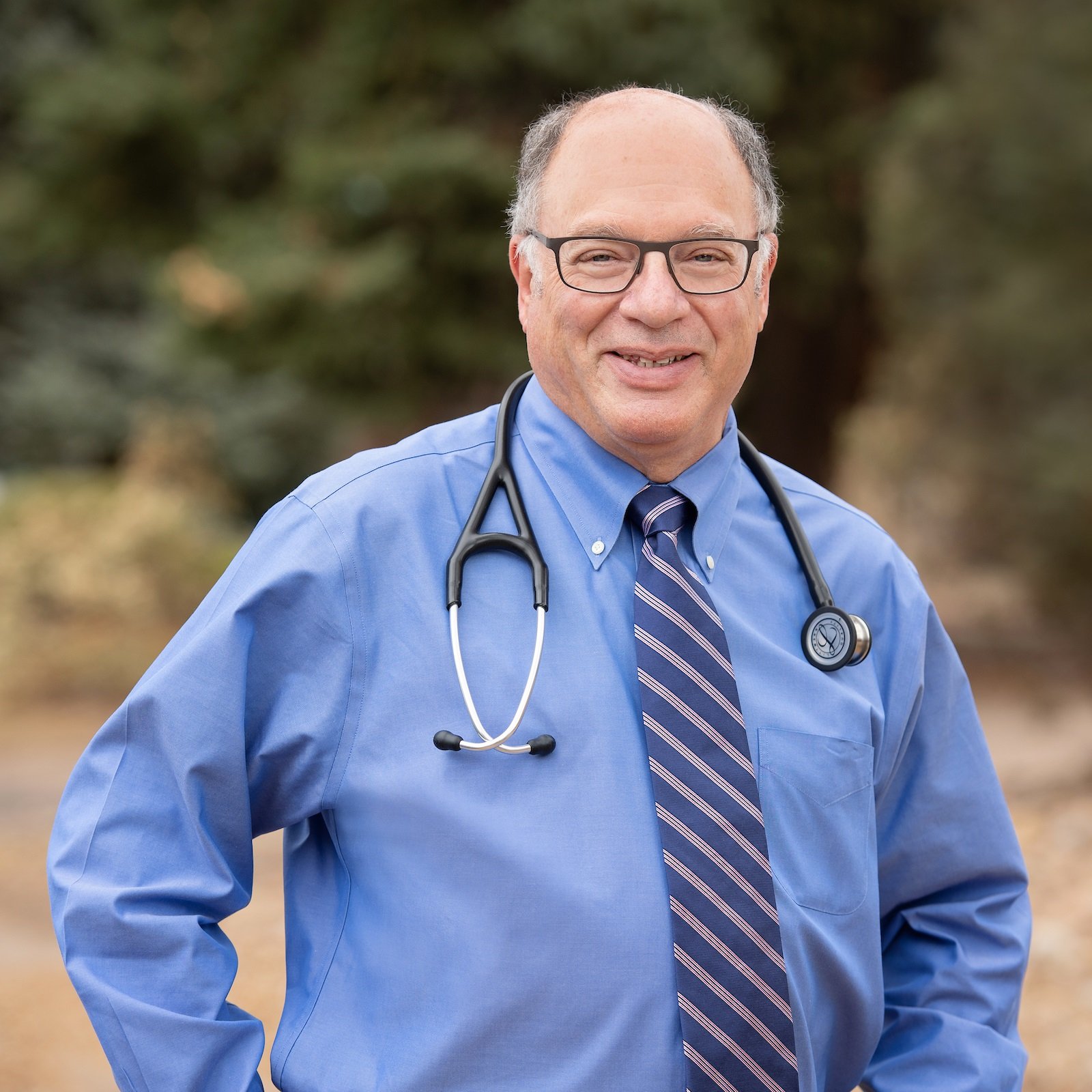 1800 N. Williams St., Ste. 200
Denver, Colorado 80218
303-388-4876
---
SECONDARY LOCATION(S)
10107 Ridgegate Pkwy., Ste. 200
Lone Tree, Colorado 80124
303-925-0700
1100 Central Park Dr., Ste. 2000
Steamboat Springs, Colorado 80487
970-870-1047
About Robert M. Rifkin, MD, FACP
Dr. Rifkin is a board-certified medical oncologist and hematologist specializing in malignant and benign hematology, treating blood cancers and disorders. He has an advanced sub-specialty expertise in coagulation disorders, multiple myeloma and biosimilars.
Dr. Rifkin practices evidence-based medicine and follows National Comprehensive Cancer Network (NCCN) guidelines for cancer treatment.
Board Certifications
Hematology
Internal Medicine
Medical Oncology
Specialties
Benign and Malignant Hematology
Biosimilars
Bleeding Disorders
Blood Disorders

Anemia
Pregnancy-Related Blood Disorders

Clotting Disorders
Coagulation
Hereditary Hemochromatosis
Iron Deficiency
Leukemia

Acute Lymphoblastic Leukemia (ALL)
Acute Myeloid Leukemia (AML)
Chronic Lymphocytic Leukemia (CLL)
Chronic Myeloid Leukemia (CML)

Multiple Myeloma

Amyloidosis
Monoclonal Gammopathy (MGUS)
Smoldering Multiple Myeloma

Myeloid Malignancies
Myeloproliferative Neoplasms

Polycythemia Vera
Essential Thrombocytosis
Primary Myelofibrosis

Myelodysplastic Syndromes
Non-Hodgkin's Lymphoma

Diffuse Large B-Cell Lymphoma
Follicular Lymphoma
Peripheral T-Cell Lymphoma and Other T-Cell Lymphomas

Surgical Clearances
Education
Fellowship
Medical Oncology & Hematology, University of Arizona Health Sciences Center, Tucson, AZ
Residency
Internal Medicine, Presbyterian St. Luke's Medical Center, Denver, CO
Medical School
University of Colorado School of Medicine, Aurora, CO
Patient Care Philosophy
I stress continuity of care and access to state-of-the-art therapies and treatments. It's essential to rapidly develop therapies and provide them to patients.
Additional Information
American Association for Cancer Research
American Association for the Advancement of Science
Association of Clinical Researchers and Educators
American Society for Blood and Marrow Transplantation
American Society for Histocompatibility and Immunogenetics
American Association of Blood Banks
American College of Physicians
American Society for Apheresis
American Society of Clinical Oncology
American Society of Clinical Pathology
American Society of Hematology
American Society of Therapeutic Radiology and Oncology
Colorado Medical Society
Denver Medical Society
Eastern Cooperative Oncology Group
International Myeloma Society
International Society for Cellular Therapy
International Society for Hematotherapy and Graft Engineering
International Society for Hemostasis and Thrombosis
National Patient Advocate Foundation/Patient Advocate Foundation, Colorado State Chair
National Patient Advocate Foundation/Patient Advocate Foundation, Executive Board of Directors
US Oncology, Hematology Executive Committee
US Oncology, Hematology Research Committee
US Oncology, Medical Lead – Biosimilars Task Force
US Oncology, Research Scientific Advisory Board