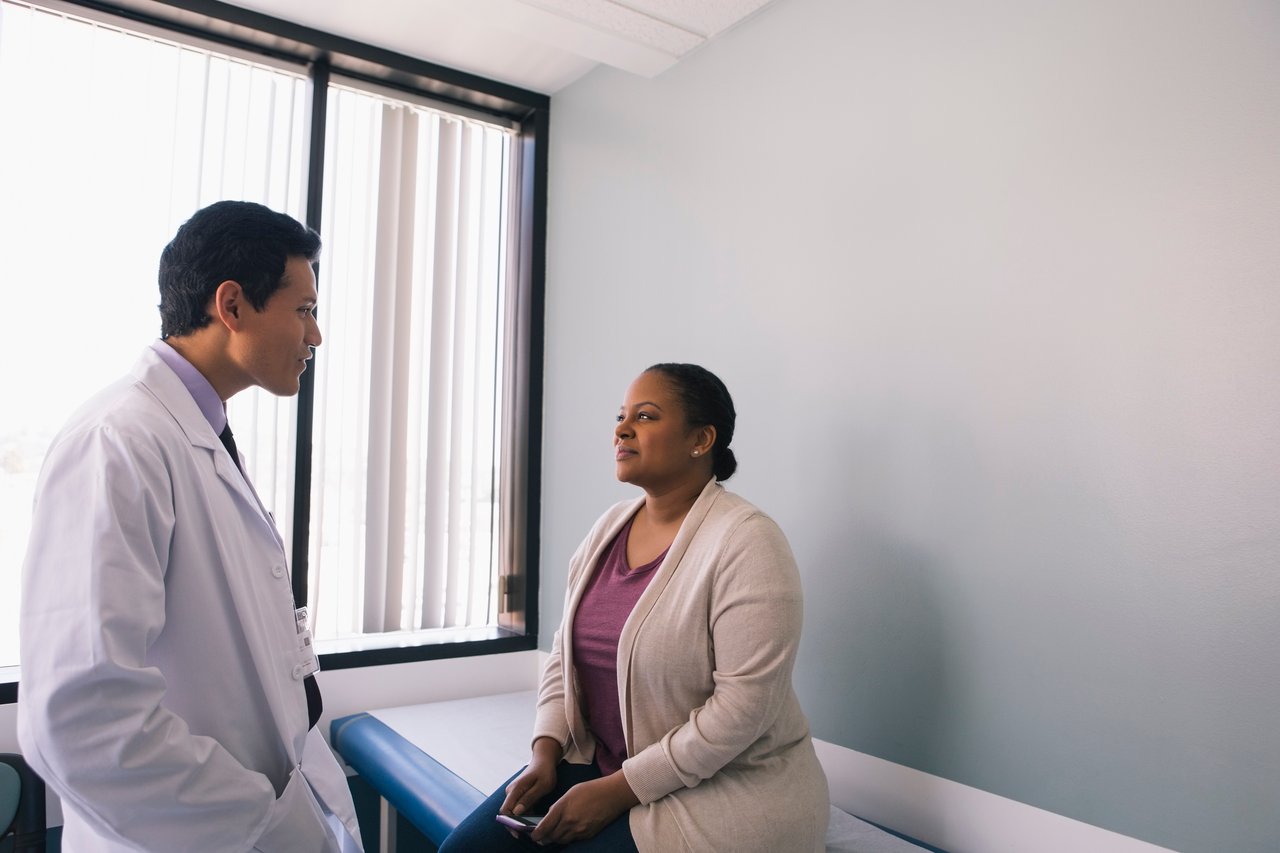 Care for breast cancer patients continues long after treatment is complete. While patients may be relieved to be finished with their treatment, it's essential for them to continue seeking care according to doctor recommendations and their personal survivorship plan. When choosing a referral for your patients, the level of breast cancer follow-up care provided is an extremely important consideration.
"If you live in a community where sub-specialty care is available, that's where I recommend sending patients," said Dr. Mabel Mardones, breast medical oncologist and hematologist at Rocky Mountain Cancer Centers (RMCC). "There are nuances that come with treating breast cancer that only come with expertise. This is applicable to both early-stage breast cancers and metastatic disease."
Recommendations for Follow-Up Care
According to the American Cancer Society (ACS) and the American Society of Clinical Oncology (ASCO), breast cancer survivors should receive personalized follow-up care based on:
Age
Specific diagnosis
Recommendations from the patient's oncology team
Survivors should also have a physical exam:
Every three to six months for the first three years following primary treatment (usually surgery)
Every six to 12 months for the next two years
Once a year after that
Other recommendations vary depending on the type of treatment patients received. Women who had a mastectomy should have a yearly mammogram of the remaining breast, and those who had a lumpectomy should have a mammogram on both breasts every year. Breast MRI can be recommended for women who are at high risk, such as those with a family history or an abnormal gene mutation. Postmenopausal women taking tamoxifen, raloxifene, or toremifene should have an annual gynecologic exam.
Breast cancer survivors should also be screened for other primary cancers in the same way as other women at average risk.
"I generally recommend an annual visit with the patient's primary care physician," Dr. Mardones said. "And at least once a year, they should visit with their oncologist if they are still within the window of active surveillance."
Long-Term Follow-Up Care
Another significant part of breast cancer care is being aware of the possible long-term side effects of treatment, some of which can initially appear many years after treatment for breast cancer.
"Most late effects of breast cancer treatment are silent or don't occur until 10 to 20 years down the road," Dr. Mardones said. "We need to mitigate risk factors that can endure well into the decades after diagnosis and treatment."
These late effects include:
Heart disease: Some breast cancer treatments, such as the targeted drug trastuzumab and anthracycline chemotherapy drugs, can raise a woman's risk of heart failure. Some aromatase inhibitors are linked to an increased risk of ischemic heart disease.
Second cancers: The most common second cancer is another breast cancer. Breast cancer survivors may also be at higher risk for a number of other cancers, based on their genetic results or family history.
"With heart disease, mitigating cardiovascular risk factors, such as cholesterol, hemoglobin, and A1C, can reduce the risk of problems developing," Dr. Mardones said. "Those whose treatment included drugs known to raise cardiovascular risk should be more vigilant as opposed to someone who has not had that drug."
Although developing a second cancer is rarer, there are no mitigating factors associated with this possible late effect, making it even more important for patients to stay mindful, get necessary screenings, and report any unusual symptoms to their primary care provider right away.
Preventing Long-Term Effects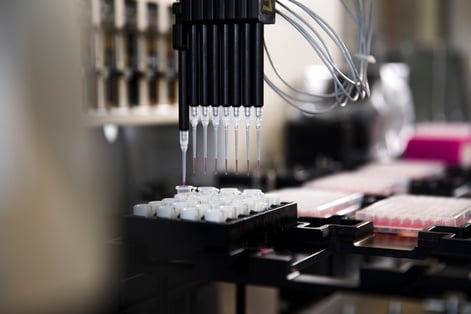 At RMCC, the team also takes a proactive approach to long-term care by using genomic testing to personalize breast cancer therapies.
"By understanding the cancer in detail, genetically speaking, we can predict the benefits and risks of treatment that would traditionally be given," Dr. Mardones said. "We can then design a plan of treatment that's specific and personalized, avoiding overtreatment that can lead to negative effects down the road."
Because of the possible long-term effects of breast cancer treatments, avoiding the toxicity brought on by these medications can lead to better outcomes.
"I would say 60% to 70% of women with breast cancer are now spared the need for chemotherapy," Dr. Mardones said. "They get the treatment only if they truly need it."
Multidisciplinary Care Approach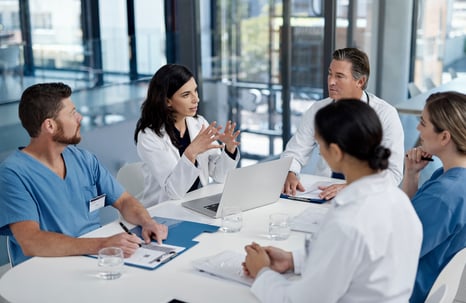 Dr. Mardones and the team at Rocky Mountain Cancer Centers take a collaborative, multidisciplinary approach to care, which she believes is a critical factor for referring physicians.
"Breast cancer care is complicated, and it's changing very fast," Dr. Mardones said. "It requires a multidisciplinary approach and a cohesive team of doctors for outcomes to be the best they can possibly be."
At RMCC, the breast cancer care team holds weekly tumor boards and meets with patients in a multidisciplinary clinic.
"We function as a collective group by meeting once a week to review every single patient case," Dr. Mardones said. "We comment on our respective areas of expertise and collaborate to decide on the best treatment course going forward for each patient. Then during the clinic, patients can meet with all specialties under one roof."
Patients can meet with a surgeon, a breast medical oncologist, a radiation oncologist, and a nurse navigator in one visit. The nurse navigator coordinates follow-up care, including blood tests and genetic testing. The team also collaborates closely with referring physicians throughout treatment and follow-up care.
"Referring physicians are invited to attend our weekly tumor boards," Dr. Mardones said. "We also frequently communicate through phone calls and electronic medical record transfers to keep them updated on everything that's happening, including long-term surveillance needs."
Having a multidisciplinary team also means that patients have more access to other specialists, such as fertility specialists and plastic surgeons, two areas that are very important to many breast cancer survivors. Collaboration with social workers is also key.
"Outcomes are tightly linked with family dynamics and short- and long-term emotional health," Dr. Mardones said. "Support groups and collaborating with other people in the community that can provide specific care are also essential aspects of long-term care."
Specialized Patient Care
Dr. Mardones stresses the importance of referring patients to a sub-specialty clinic whenever possible.
"There are subtleties in the way you treat breast cancer that often can get missed and add up to very meaningful outcomes long term," she said. "Expertise comes with a large volume of treatments."
Additionally, subspecialists are able to closely monitor the ever-changing landscape of breast cancer treatment.
"The available data and treatments are changing very quickly," Dr. Mardones said. "There are therapies I am giving patients now that didn't exist or weren't yet FDA-approved just six months ago. If you're not staying current on what may be available in the future, even before they get approved, you could be missing out on opportunities to treat patients."
Another benefit of referring patients to a specialty cancer center is access to clinical trials.
"When you go to expert cancer centers, you're going to see folks who are on the cutting edge of research," she said. "Clinical trials give patients access to treatments of the future today, which is a huge advantage."
At RMCC, our breast cancer specialists are dedicated to providing exceptional, personalized care for your patients. Use our new patient referral form to refer a patient today.