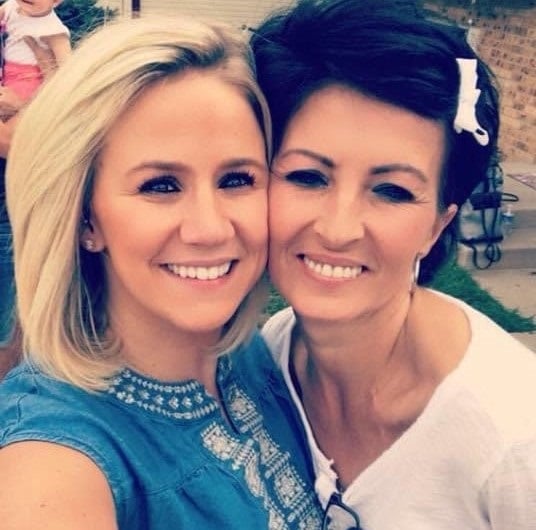 Andja Grgic, 52, was first diagnosed with bladder cancer in the spring of 2018, following a visit to Denver to see her newborn granddaughter. During that visit, Andja complained of pain on her right side, her daughter, Linda Subotic said. Andja was living in Florida at the time. Linda asked her mom to go to the doctor as soon as she returned home.
From UTI Diagnosis to Bladder Cancer
"Her doctor initially told her it was a UTI because she saw blood in her urine. They treated her with a few different antibiotics because it wasn't getting better," Linda remembered.
When the pain became worse, the doctor performed a CT scan, which revealed a tumor on Andja's right kidney. When Linda, who works in the medical field, saw her mom's scan, her heart sank.
"I knew right away it wasn't good," she said.
Andja, who was born in Bosnia, ended up in a Florida hospital in a lot of pain.
Doctors put in a stent from her right kidney to her bladder. Linda caught a flight out the next day to be by her side.
"Some of the doctors thought she had kidney cancer but when the biopsy came back, it was bladder cancer," Linda said. "Everyone was confused. It was going to be two weeks to see an oncologist, and I didn't like that; I wasn't happy with the care."
Bladder Cancer Treatment Planning for Andja
Linda started making calls and researching Denver cancer specialists for her mom. The two returned to Colorado on a Sunday, and the following day met with Dr. Manojkumar Bupathi, a medical oncologist at Rocky Mountain Cancer Centers (RMCC).
Dr. Bupathi ordered another tumor biopsy and determined Andja did indeed have stage 4 bladder cancer. She started chemotherapy, radiation therapy, and then immunotherapy, but scans revealed disheartening news. Not only had the standard cancer treatments failed to stop the cancer growth, but Andja's bladder cancer was metastasizing.
"The cancer was getting worse. At that point, two years ago, the cancer had spread to her bones, her liver, her chest, and her right eye. It was very unusual," Linda said.
Dr. Bupathi remembers Andja's condition well.
"She was not doing well overall and was rapidly declining," he said. "She had brain metastases and wasn't able to move or function. Her appetite was poor and she was in a lot of pain."
Targeted Therapy Cancer Research Trial Brings Hope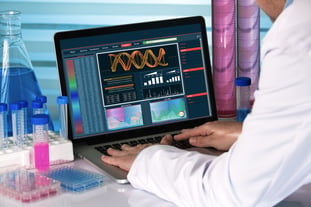 Dr. Bupathi took a targeted approach to Andja's bladder cancer treatment by creating a customized treatment plan. Targeted therapy, sometimes called precision medicine or personalized medicine, is one of the newest advancements in cancer treatment that allows cancer doctors to exploit mutations in the tumor's genes. Dr. Bupathi conducted Next-Gen Sequencing (NGS), which allows complex genomic analysis of the tumor's DNA. The genetic sequencing revealed abnormal proteins within the tumor.
To her great fortune, a clinical research trial was underway that Andja could participate in. "We found a target for her tumor on a clinical trial," said Dr. Bupathi, who worked very quickly to get her on Balversa (erdafitinib), an oral pill taken daily that had yet to be FDA-approved.
After starting treatment with the experimental cancer drug, Andja's condition improved dramatically.
"Even within days of taking this medication, she improved," Linda said.
"She was able to walk again after she had literally been in bed constantly."
"Within six to eight weeks, Andja experienced substantial improvement," Dr. Bupathi said.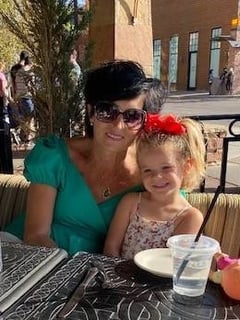 Aside from some small hiccups and side effects, like ulcers in her mouth, two years later Andja is now living a normal life with maintenance therapy for her cancer.
"She is very active and takes care of both of my kids," Linda said.
"This medication saved her life."
If Dr. Bupathi hadn't pursued experimental cancer treatment for his patient, Linda has no doubt the story would have a different outcome.
"Dr. Bupathi is just phenomenal," she said. "He has changed her life so much. I have close contact with Dr. Bupathi and the office, and I can always reach out. He has just been wonderful to my whole family."
For Dr. Bupathi, he couldn't be more pleased with the recent advancements in treating advanced bladder cancer.
"This is the first time maintenance therapy in bladder cancer is showing a survival benefit," he said. "And there are new drugs in development showing promising results in refractory settings. Immunotherapy with targeted oral agents are also showing promising results."
Learn more about the clinical research trials available through Rocky Mountain Cancer Centers.