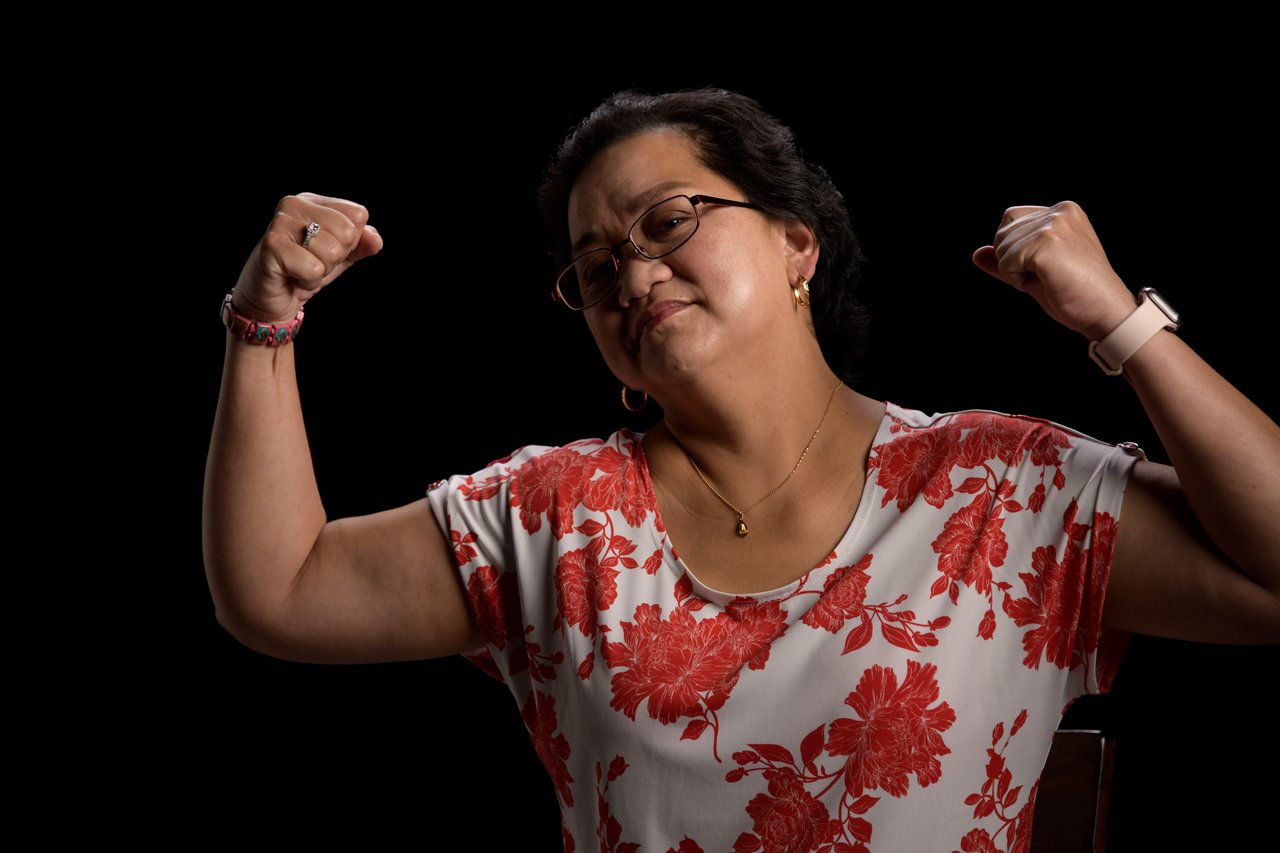 Cancer Survivor Credits Family, Faith, and a Respectful Cancer Care Team for Successful Breast Cancer Treatment
Mother of Three Turns to US Oncology Network for Aggressive and Successful Breast Cancer Treatment
"You've got this." That was the resounding message Nerissa Mangisel heard from family, friends, and coworkers when she was diagnosed with stage four breast cancer on November 19, 2019. Even so, there were times when she was unsure about whether to believe she'd have successful breast cancer treatment.
The 50-year-old mother of three was shocked when she received her diagnosis and said the news was simply nerve-wracking. Initially, she let stress take over and cried all night. Then she adopted the mantra "I've got this," and turned to Rocky Mountain Breast Specialists (RMBS) to begin her breast cancer treatment journey.
A Manila, Philippines native, Nerissa moved to the U.S. during high school and has spent most of her life living in California and Colorado. Her maternal grandmother passed away from breast cancer at a young age, but her oncologist says Nerissa's breast cancer was not genetic.
Signs of Strength - and Successful Breast Cancer Treatment
To get out of her own head and into a calm space, Nerissa goes on walks after her shifts at a Medtronic production warehouse where she assembles surgical supplies. "I clear my mind, meditate, and talk to God right in front of the mountains," she says. "I just ask for support, ask for strength, ask for a sign."
Almost every day since her diagnosis, Nerissa says an eagle shows up on her walks.
"An eagle is a sign of strength," she says. "That's me. And I talk to the eagle almost every day."
A Cancer Care Team That Knows Your Name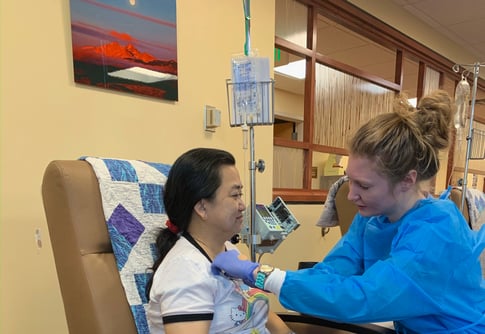 After her breast cancer diagnosis at Rocky Mountain Breast Specialists in Longmont, Nerissa spent the next nine months undergoing chemotherapy, radiation, and immunotherapy. She was a warrior through a bilateral mastectomy and breast reconstruction followed by physical therapy sessions that allowed her to feel comfortable with her body again.
She's endlessly grateful to her respectful cancer care team — Dr. Sara Robinson, Dr. Gerlinde Tynan, Dr. Marie Weeks, Physician Assistant Erin Wright, Physical Therapist Jodi Winicour, and support staff — and their relentless dedication to her health.
"I was greeted by name every time I walked into a room and it made me feel very welcomed," Nerissa says. "I never felt like I was just a patient. They treat me like family and I put my faith in them, too. They took care of me. I just love everybody there. I miss them."
In February 2021, Nerissa found out her breast cancer treatment was successful when doctors declared her cancer-free. Not surprisingly, she'll continue to keep a close eye on her health through annual check-ups.
You may also be interested in reading: What is a Care Plan After Breast Cancer Treatment?
"I've made a lot of strong relationships during my journey at RMBS," she says. "They were all very helpful, caring, knowledgeable, and respectful. From registration to my nurses all the way in the back, they're wonderful. They treat me like I'm their sister and they really care. I wouldn't be here if not for them."
The Power of Positive Thoughts for Successful Cancer Treatment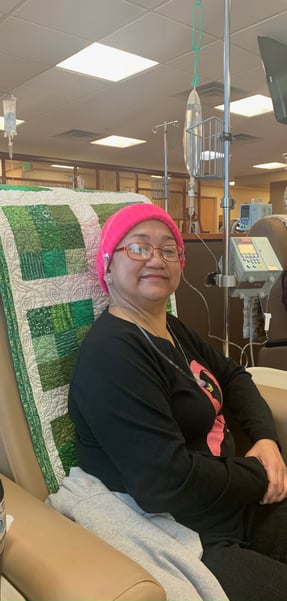 Nerissa's children and husband were there every step of the way and would attend chemotherapy sessions with her (up until the pandemic prohibited guests).
"My kids taught me how to be positive," Nerissa says. "Many of us jump to conclusions when receiving news like cancer, and we begin to think about worst-case scenarios. That was me. But I was constantly reminded that my body responds to my mind and that negative thoughts are poison for the body."
Nerissa has used her battle with breast cancer to rebirth a passion for photography. She calls on her love of nature and Colorado's beautiful scenery to heal through photos. Long drives and bird-watching are therapy and her eagle friend still appears on her walks around Longmont lakes.
"I always refer to myself as a warrior because I fought my way through this journey," she says. "So I just keep positive. I said if I ever get sick, I will fight. It is not going to put me down. I'm not that kind of person."
If you have been diagnosed with cancer, it's important to prepare for any potential treatment. Even taking small steps can improve your sense of well-being and control. Learn more about how to gather support and practice healthy habits.