Douglas Reznick, MD
---
Medical Oncologist / Hematologist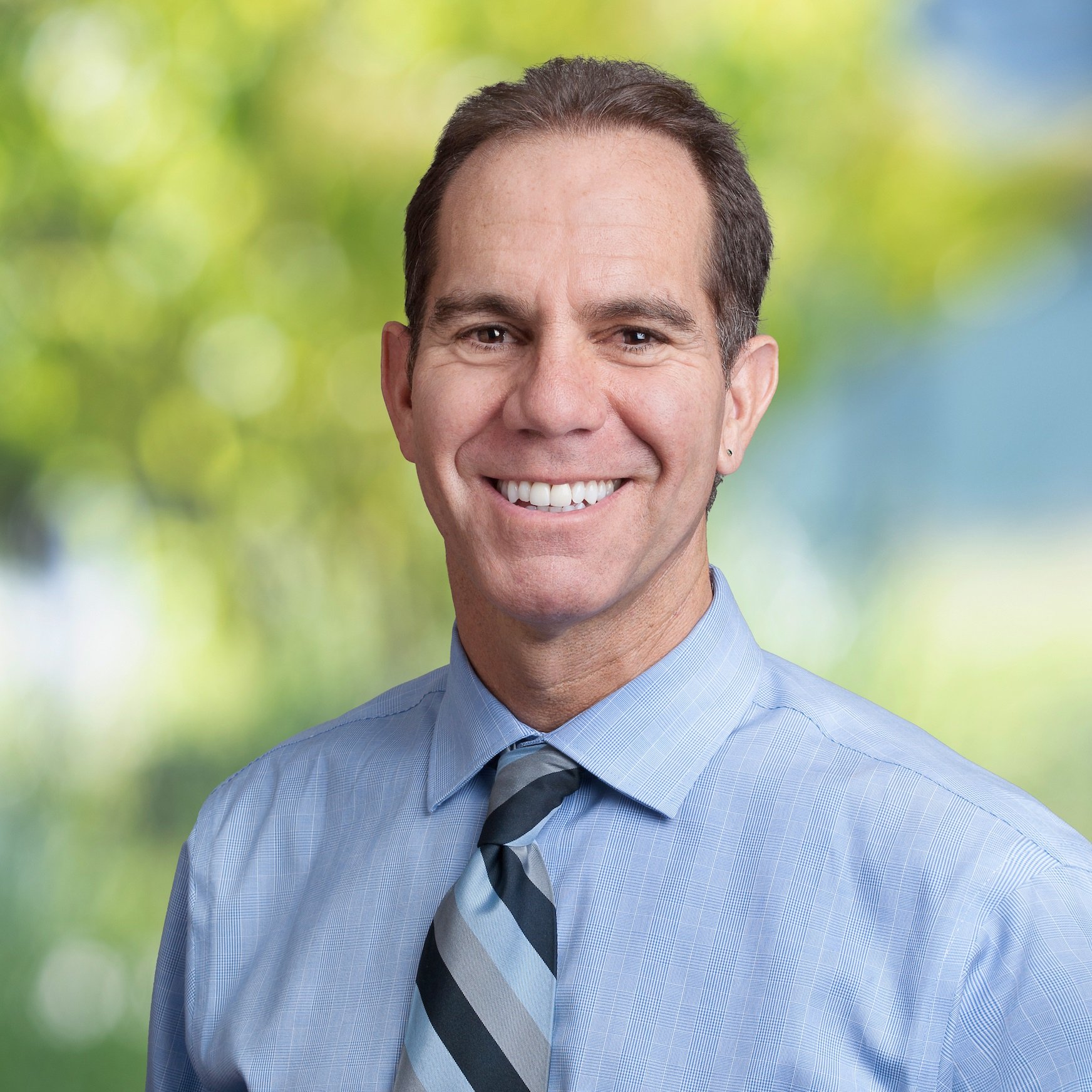 About Douglas Reznick, MD
Dr. Reznick is a board-certified medical oncologist who joined Rocky Mountain Cancer Centers in 2004 and has been caring for patients through their cancer diagnosis for over two decades. He specializes in thoracic (lung) cancer, head and neck cancers, and skin cancers, as well as primary brain tumors and benign (non-cancerous) blood disorders.
Providing comprehensive cancer care to his patients is a top priority. He strongly believes in educating and collaborating with his patients regarding their diagnosis, prognosis, and cancer treatment options so a collaborative plan of care is tailored to each patient. Testing his patients' tumors for specific cancer markers is an integral part of their work up, which helps to determine the best treatment options available for them based on their cancer type – including the most up-to-date cancer therapies.
Dr. Reznick participates in several tumor boards, where he collaborates with other cancer specialists including surgeons, radiologists, pathologists, and radiation oncologists to provide a comprehensive, multi-disciplinary approach to their diagnostic work up and management, which further enhances their overall care and outcome. Dr. Reznick emphasizes the importance of participating in clinical research trials whenever possible to ensure his patients are receiving the most advanced, cutting edge treatment for their diagnosis.
Board Certifications
Medical Oncology
Specialties
Blood Disorders

Anemia
Antiplatelet and Anticoagulant Management
Bleeding & Clotting Disorders
Iron Deficiency
Pregnancy-Related Blood Disorders
Surgical Clearances
Thrombocytopenia

Brain Cancers

Astrocytoma
Brain Metastases
Choroid Plexus Carcinoma
Craniopharyngioma
Embryonal Tumors
Ependymoma
Glioblastoma
Glioma
Medulloblastoma
Oligodendroglioma

Head and Neck Cancers

Mouth Cancers
Nose Cancer
Oropharyngeal Cancers
Salivary Gland Cancer
Throat Cancers
Tongue Cancer
Tonsil Cancer

Lung Cancer

Non-Small Cell Lung Cancer
Small Cell Lung Cancer

Mesothelioma Cancer
Skin Cancers

Basal Cell Carcinoma
Melanoma
Squamous Cell Carcinoma

Skull Based Tumors
Thyroid Cancer

Anaplastic Thyroid Cancer
Follicular Thyroid Cancer
Medullary Thyroid Cancer
Papillary Thyroid Cancer
Education
Fellowship
Hematology & Medical Oncology, University of Colorado School of Medicine, Aurora, CO
Residency
Internal Medicine, Presbyterian St. Luke's Medical Center, Denver, CO
Medical School
Sackler School of Medicine, New York State/American Program Center, Tel-Avivi, Israel
Patient Care Philosophy
When caring for individuals with cancer and blood disorders, the main focus tends to be on the treatment. However, it is equally important to address their emotional and spiritual needs. Giving patients, as well as their family members and friends, the time and education required to help navigate them through the experience is just as important. Paying close attention to one's overall needs and well-being is my main priority when treating all patients.
Languages Spoken
Additional Information
Rocky Mountain Cancer Centers Partnership Board
US Oncology Research Committee
December 2020. Presenter, Lung Cancer Screening, Diagnosis and Treatment for the Primary Care Provider. Rocky Mountain Cancer Centers.
August 2018. Presenter, Transforming the treatment of NSCLC: Options for First Line Treatment of Metastatic EGFR Mutation-Positive and Immunotherapy for Stage III Unresectable Disease. ASCO Denver.
July 2018. Presenter, Addressing the Unmet Need for Patients with Unresectable Stage III Non-Small Cell Lung Cancer. 19th Annual International Lung Cancer Congress.
March 2018. Presenter, Addressing the Unmet Need in Patients with Non-Small Cell Lung Cancer: New Treatment Options for Unresectable Stage III Disease and Metastatic Epidermal growth factor receptor Mutation-Positive Disease. Hematology Oncology Pharmacy Association Annual Conference.
February 2018. Presenter, Immunotherapy for Patients with Unresectable Stage III Non-Small Cell Lung Cancer Following Chemoradiation Therapy. Sripps Clinic 38th Annual Conference: Clinical Hematology & Oncology.
November 2017. Presenter, Changing Landscape for Treatment of Metastatic Non-Small Cell Lung Cancer. US Oncology 16th Annual Science Forum.
September 2017. Presenter, A Treatment Option in the Management of Metastatic NSCLC and Certain Advanced Cancers.
March 2017. Presenter, A Treatment Option of Patients with Metastatic EGFR T790M Mutation-Positive NSCLC, as Detected by an FDA approved Test at Progression on or after EGFR – TKI therapy. Multi-Disciplinary Thoracic Oncology Symposium.