Florencia Benton, MD
---
Medical Oncologist / Hematologist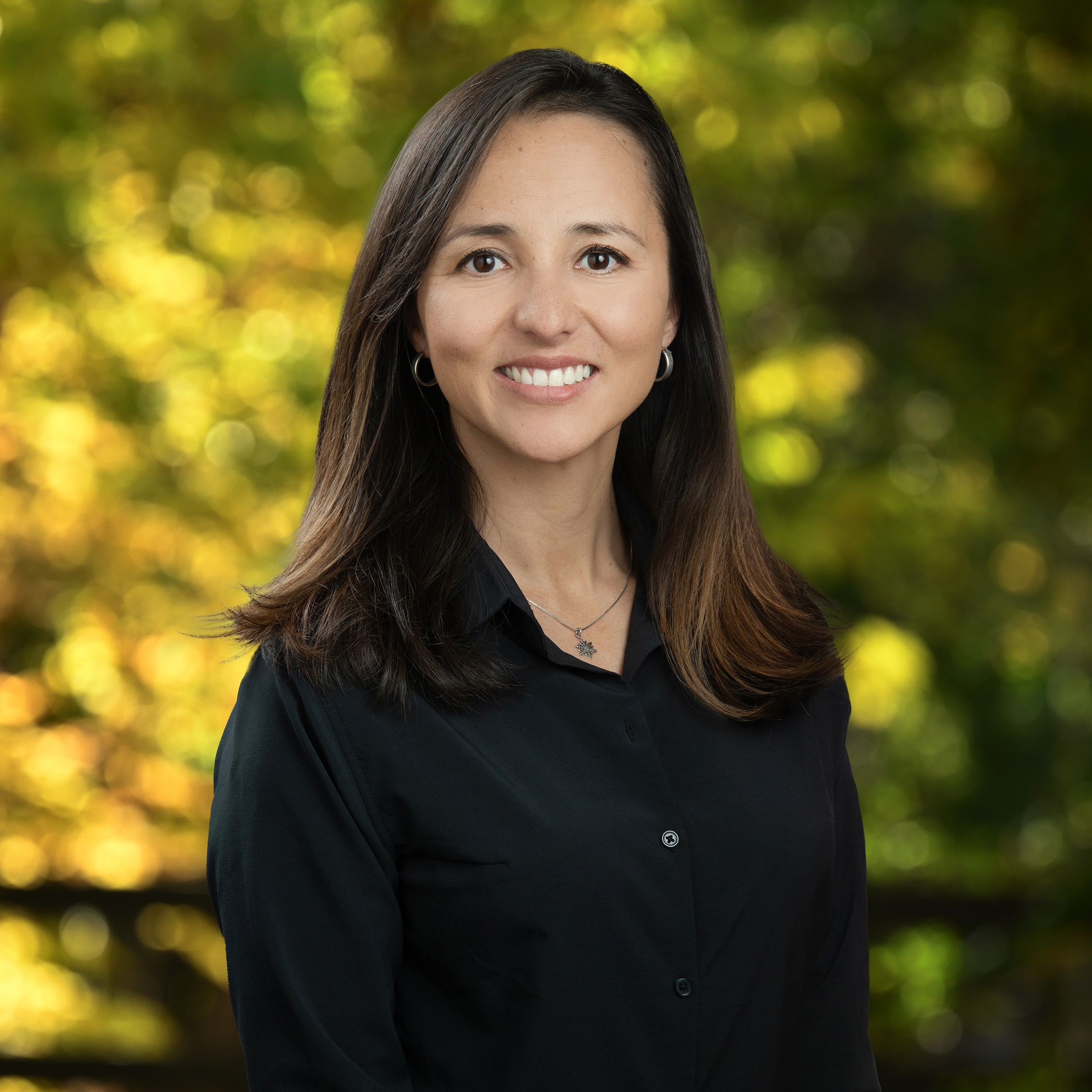 About Florencia Benton, MD
Florencia Benton, MD, is a board-certified hematologist and medical oncologist. Born in Argentina to a family of doctors, Dr. Benton always knew she would follow in their footsteps. After college, Dr. Benton completed medical school in Buenos Aires, Argentina, where she graduated with honors and began her internal medicine residency. She then came to the United States and attended Baylor College of Medicine in Houston, TX, where she completed her US residency in internal medicine and her fellowship in hematology and oncology. During her time at Baylor, Dr. Benton had the opportunity to work alongside some of the foremost cancer experts and is honored to be able to share this knowledge with her patients. Dr. Benton is known for her approachable nature and her caring spirit. She is deeply committed to personalized cancer treatment. She takes time to listen and understand what matters to her patients and helps them understand their diagnosis. When not working, Dr. Benton enjoys time with her husband and four children. She is an avid golfer and she also enjoys skiing.
Dr. Benton sees patients in the hospital setting at:
Littleton Adventist Hospital
Medical Center of Aurora
Swedish Medical Center
Board Certifications
Hematology
Internal Medicine
Medical Oncology
Specialties
Blood Diseases and Disorders
General Oncology
Education
Fellowship
Hematology & Medical Oncology, Baylor College of Medicine and Affiliated Hospitals, Houston, TX
Residency
Internal Medicine, CEMIC, Buenos Aires, Argentina

Internal Medicine, Baylor College of Medicine and Affiliated Hospitals, Houston, TX
Medical School
Austral University, Buenos Aires, Argentina
Patient Care Philosophy
I believe the strongest tool a patient can have is knowledge about their disease so they can be confident in their treatment path. I want to listen and understand what is important to them, answer questions, and help them understand their disease and what treatment options and clinical trials are available to provide them with the best opportunities – both medically and emotionally.
Languages Spoken
Additional Information
Benton CB, M.D., Tanaka MF, M.D., Wilson C, Pierce S, Zhou L, Cortes J, M.D., Kantarjian H, M.D. Increased likelihood of post-polycythemia vera myelofibrosis in Ph-negative MPN patients with chromosome 12 abnormalities. Leukemia Research 2015 April;34(4) 419-23. PMID: 25687833

Newberry KJ, Naqvi K, Nguyen KT, Cardenas-Turanzas M, Tanaka MF, Pierce S, Verstovsek S. Comorbidities predict worse prognosis in patients with primary myelofibrosis. Cancer. 2014 Oct 1;120(19):2996-3002. PMID:24917509